We've talked you through Christmas markets, decorating your home, guided you on where to go Christmas shopping, and even given you everything you need to know on events and activities in Barcelona this Christmas. Now we are going to talk you through the best winter sports in Barcelona.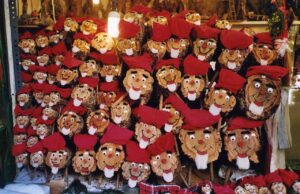 In the hot summer months, Barcelona gives visitors and it's residents so much  to do that making choices is difficult. And if you are wondering what the winter  is like in Barcelona, you will be surprised that the city remains very active.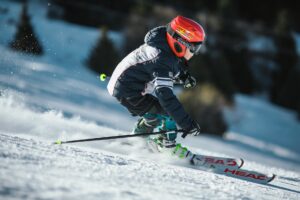 Sports have always been popular in Barcelona. The quality of life in Barcelona is good, as is the weather, which makes it easy to stay in shape. There are loads of sports which can be practiced year in and out, but, during winter, the most popular ones are ice skating, skiing, and snowboarding. 
We know you are probably thinking, "It doesn't snow much in Barcelona, so how can these activities take place?" We have got your answer; there are a few indoor venues, as well as the Pyrenees mountain range, which isn't too far away. So, there's plenty to choose from. 
Ice Skating rink – FC Barcelona
The ice skating rink at FC Barcelona is mainly used for amateur ice hockey and figure skating, but when it isn't being used for those activities it becomes available to the public. They offer ice skating classes and also provide a birthday party service. Check the schedule to see when it's available. Prices start at 8.70€. 
L'Illa Diagonal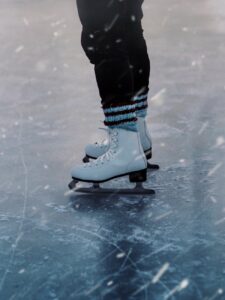 Most of us can bring to mind the famous ice rink at Rockefeller Centre even if we've never skated across it, since we've seen it in so many films and TV series. If you head to the rink at L'Illa Diagonal shopping centre, you'll feel like you've been transported straight to New York. Though smaller than some of the other ice rinks in town, this one has plenty of charm, and it's ideal for kids. You'll find it in the middle of the shopping centre, near the outdoor terraces, livening up the holiday season in the Les Corts neighbourhood.  
Masella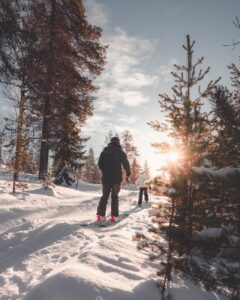 Another skiing resort located relatively close to Barcelona is resort Masella. Located in the Cerdanya valley, it's just 90 minutes away from the city! One advantage about this resort is the more hours of sunlight it offers, thanks to its own microclimate. Also offering a ski and snowboard school, bar and restaurants and a wide range of accommodation. What stands out in this resort, is that they offer night skiing! So anyone who's a thrill seeker: this is your resort! 
La Molina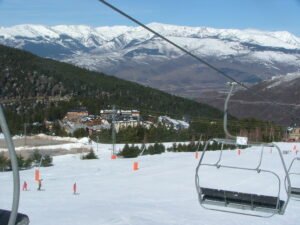 The oldest resort in de country is La Molina, located about a 2hour drive from Barcelona to the North of the country. The 68 skiable kilometres are distributed over 63 slopes of all levels, a large snowpack and the biggest super pipe in the Pyrenees. Ideal for freestylers looking for a challenge and some good practice! Talking of practice, located in this resort are 13 ski schools to get on top of your game quickly! La Molina has been hosting a lot of Internationals World Cups and Championships, which assures the slopes are getting taken very well care of and are of high quality. 
Baqueira-Beret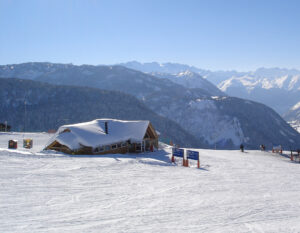 This ski resort, located in the heart of the Spanish Pyrenees offers around 140 (!!) kilometres of on-site skiing and is the biggest resort near Barcelona. The resort is divided into three ski and snowboarding zones: Baqueira, Beret and Bonaigua, all with diverse activities. From Ice skating, to mountain climbing, helicopter tours and heated swimming pools to skiing competitions, and events and parties on the agenda.  
Barcelona Ski tours
If you'd like to take to the mountains and test out your skills in the great outdoors, then Barcelona ski tours can give you such an experience. They offer a variety of day trips for experienced skiers from the city to different locations in the Pyrenees. They'll pick you up at your hotel, and drop you off again in the evening. They provide a rental service for all equipment and offer advice on the best resorts in the area.