Christmas is coming to Barcelona and what better way to get into the Christmas spirit by going to some of the city's very own festive markets! With a range of markets all over the city selling handmade gifts and presents, Catalan Christmas traditions, and fabulous festive food, we guarantee that you will be able to get your shopping done without even stepping foot on La Rambla!
Here's our top five favourite festive firas in Barcelona…
La Fira de Santa Llúcia
La Fira de Santa Llucia is the biggest and most well-known market in the city and has been taking place for over 230 years! The market is situated just outside Barcelona's beautiful cathedral – its super central location attracting thousands of visitors excited to see just why this market has been so popular for all these years!
This year the 232nd edition of La Fira de Santa Llúcia will run from November 30th until December 23rd, and will fill the square with over 283 stalls selling everything from figurines for the Christmas nativity, to Cataluña's very own pooping log El Tió!
To read our post about the Santa Llucia fair, click here.
La Fira de Nadal de la Sagrada Família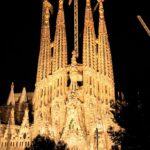 Slightly smaller than the Santa Llúcia market, La Fira de Nadal de la Sagrada Família has a more local feel and can be found outside, you guessed it, Gaudí's spectacular Sagrada Família…
This market offers visitors a little bit of everything, from jewellery to Christmas decorations to wine and sweets, you can also indulge in traditional winter snacks such as roasted chestnuts, baked sweet potatoes, and our favourite, churros with thick hot chocolate!
This year the market opens from November 24th to December 22nd from 10:00 to 21:00.
La Fira de Reis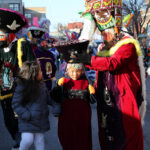 Did you know that in Spain they don't give their main presents on Christmas day, but rather on January 6th, Three Kings' Day! Instead of writing to Santa Claus on the days leading up to December 25th, children write letters to the Three Kings before January 5th, asking for all the presents that they want this year!
As the stalls sell mainly children's toys and presents, La Fira de Reis is the best place to go to find a Reyes gift for everyone on your list… Who says you can't get Christmas presents two times a year!
La Fira de Reis runs from 21st December until 6th January.
Festivalet
Looking for an alternative Christmas market? For two days only, Festivalet offers visitors the chance to buy the very best handmade gifts, homebaked goods, and even materials for your very own DIY projects, right here in Barcelona.
The market has grown in recent years and now is home to over 100 stalls, and with an entrance fee of just two euros, you really shouldn't miss your chance to buy these one of a kind gifts!
Festivalet will take place in the city's Maritime Museum on 15th December and 16th December.
Mercat de Nadal del Llibre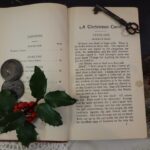 Another alternative event, the Mercat de Nadal del Llibre is Barcelona's very own Christmas Book market! Organised by the TR3SC Culture Club, the market welcomes some of the most outstanding Catalan authors to talk about their books, as well as activities for both children and adults throughout the day!
Workshops, talks, meetings with authors, children's activities, book signings, recitals, training workshops and even concerts, are all taking place to encourage visitors to enjoy the spectacular literary world of books!
The Mercat de Nadal del Llibre will take place on 1st December. Remember to register online before you go.
As always, if you go to any of these markets leave us a comment here, or on our facebook page.
Happy Christmas shopping!