Barcelona is a fabulous city, packed with amazing restaurants and delicious international cuisine. Where better can this be seen but through the city's rising number of yummy Thai restaurants? 
Renowned for vibrant distinct flavours, healthy ingredients and delicious levels of spice, Thai food has something for everyone. So with that in mind, here are our top picks! From the more traditional Thai Spicy Barcelona to the exciting asian-fusion Boa-Bao, let us introduce you to our Guide to the Best Thai Food in Barcelona. We're sure you won't be disappointed!
1) Petit Bangkok
At the top of our list is Petit Bangkok. This brilliant restaurant has three locations in Barcelona and is not to be missed on your travels! Petit Bangkok is the place to go for truly authentic Thai cuisine in the city. Their menu is extensive: with something for absolutely everyone. The portions are big, but the price tags are not, with everything on the menu costing less than 15 euros. The dessert menu is also very impressive, with a good range of ice cream flavours available to cleanse the palate with. Mango, coconut milk and Thai red tea are just some of the exciting flavours on the menu.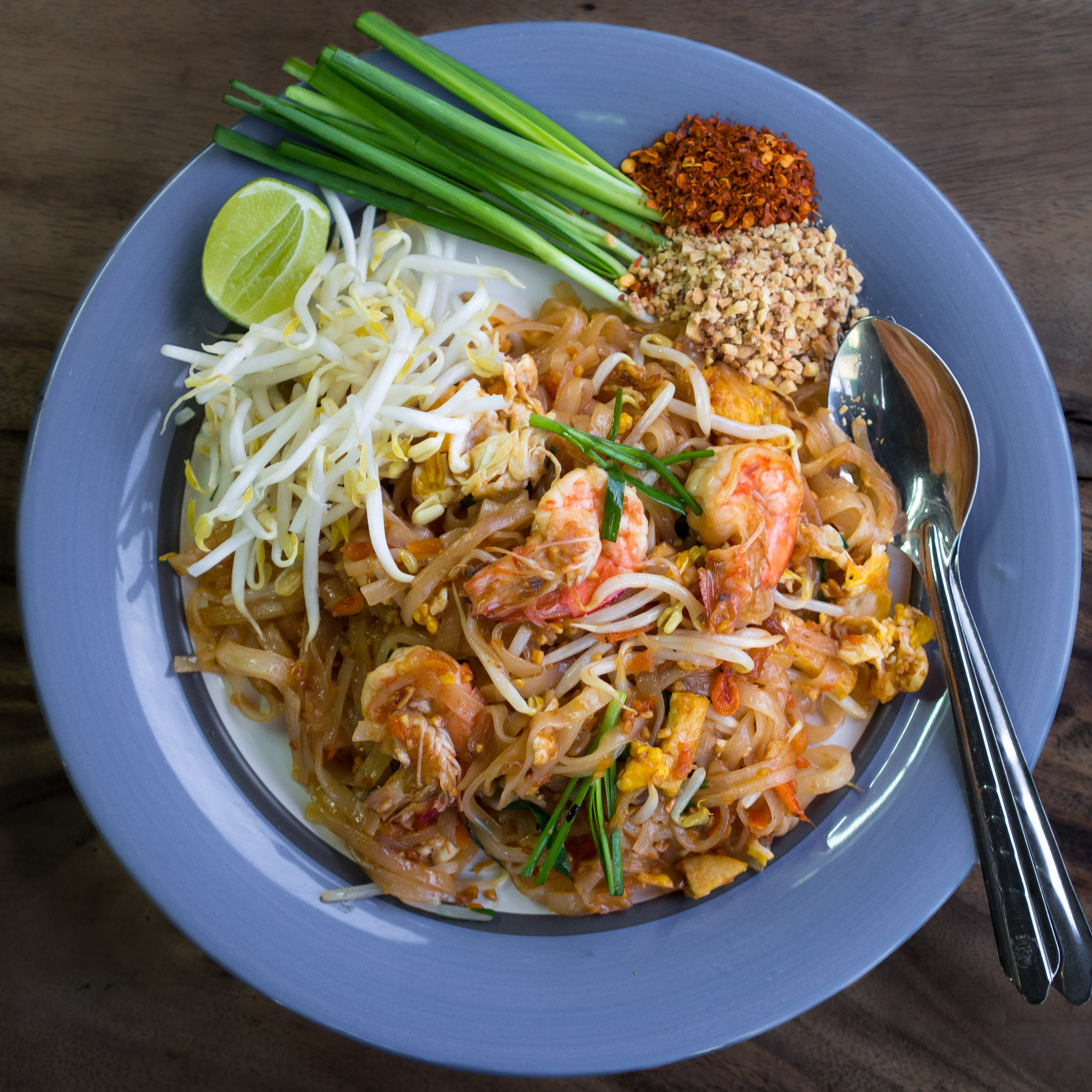 Addresses: C. de Balmes, 106, 08008, Barcelona
C/ d'Àvila, 87, 08005, Barcelona
Carrer de Vallirana, 29, 08006, Barcelona
2) Bangkok cafe 
This humble restaurant is a true hidden gem in Barcelona worth checking out. Bangkok Cafe, located in Les Corts, is super charming, reminiscent of a homely family-run kitchen. The food is impressive, offering a perfect mix of all sorts of Thai cuisine, from traditional curries and noodle dishes to tasty starters and sides. There are lots of veggie and vegan options on the menu too! 
Our recommendation? Book ahead of time to avoid disappointment. The restaurant itself is not huge, so make sure to plan in advance.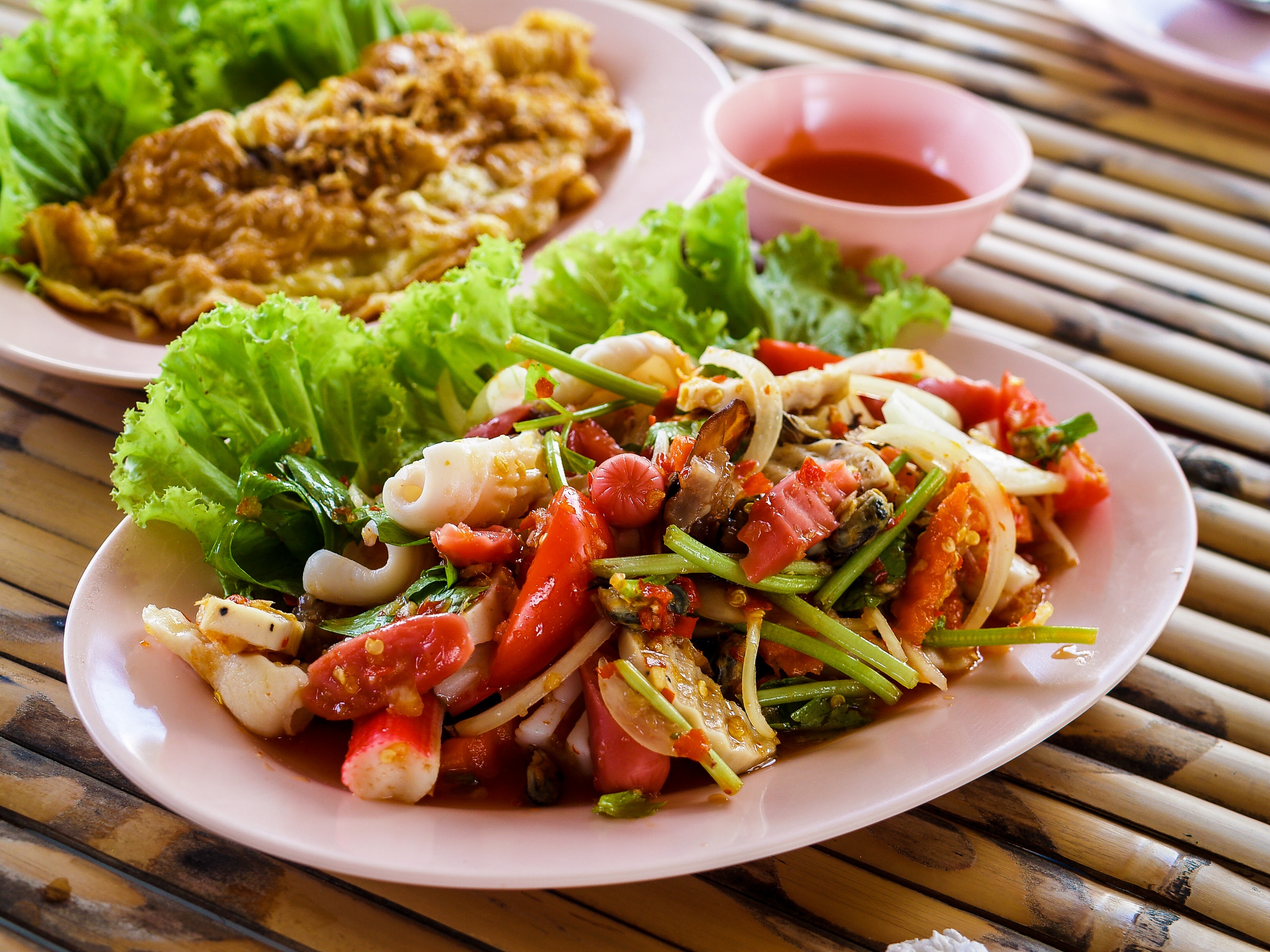 Address: Carrer d'Evarist Arnús, 65, 08014, Barcelona
3) Boa-Bao
Not far from the Universitat de Barcelona, Boa-Bao is a trendy spot to enjoy some seriously good food. Though not an entirely Thai establishment, but rather a pan-asian restaurant, Boa-Bao has some great options for those looking to try Thai food for the first time and are unsure where to start. We recommend the chicken pad thai and the thai green curry, but there are plenty of other options available for vegans and vegetarians here which is brilliant. 
The interior of this restaurant is super lively, with cool lighting and music to go alongside your meal. Sit back and enjoy the vibes with a cocktail from their fabulous drinks' menu! 
Check out Boa-Bao's menu here for more information!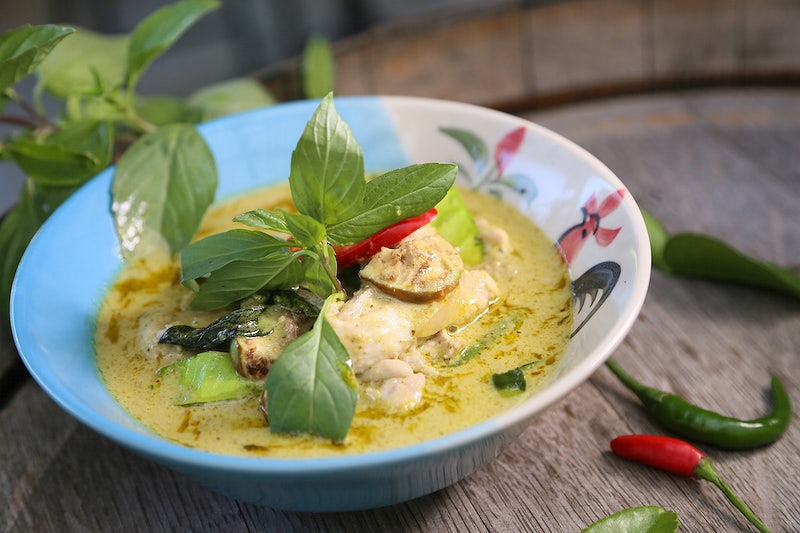 Address: Plaça del Dr. Letamendi, 1, 08007, Barcelona
4) Thai Spicy Barcelona
Thai Spicy Barcelona is yet another delicious Thai restaurant in the city. Their menu is simple and straightforward, executing the classics to perfection. The service at Thai Spicy is super friendly, which only adds to the overall charm of this authentic spot. The papaya salad and pork dumplings in particular are our personal favourites! This is definitely one to check out if you're looking for good value for money in a humble, relaxed setting. 
Address: C. del Comte Borrell, 188, 08029, Barcelona
5) Thai Barcelona
Located just 4 minutes walk from the iconic Casa Batlló, is the scrumptious Thai Barcelona. This fabulous restaurant is super elegant and even offers tasting menus and specific vegan tasting menus to adapt to the tastes of its customers. The food is freshly prepared and handmade, making it one of our firm favourites. Thai Barcelona has mastered staying true to its roots, with authentic dishes that are a true taste of Thailand.
Take a look at their menu here.
Address: C/ de la Diputació, 273, 08007, Barcelona
6) Thai Zaap
Last, but by no means least, is the brilliant Thai Zaap. This restaurant is popular with locals and tourists alike, and we can certainly see why! Located in the heart of Eixample, Thai Zaap is a great option in the city for some seriously traditional Thai food. The beef massaman curry is the real deal: with a distinct coconut, spicy flavour to it. There is lots of choice here on the menu, though perhaps not for the vegans and vegetarians out there!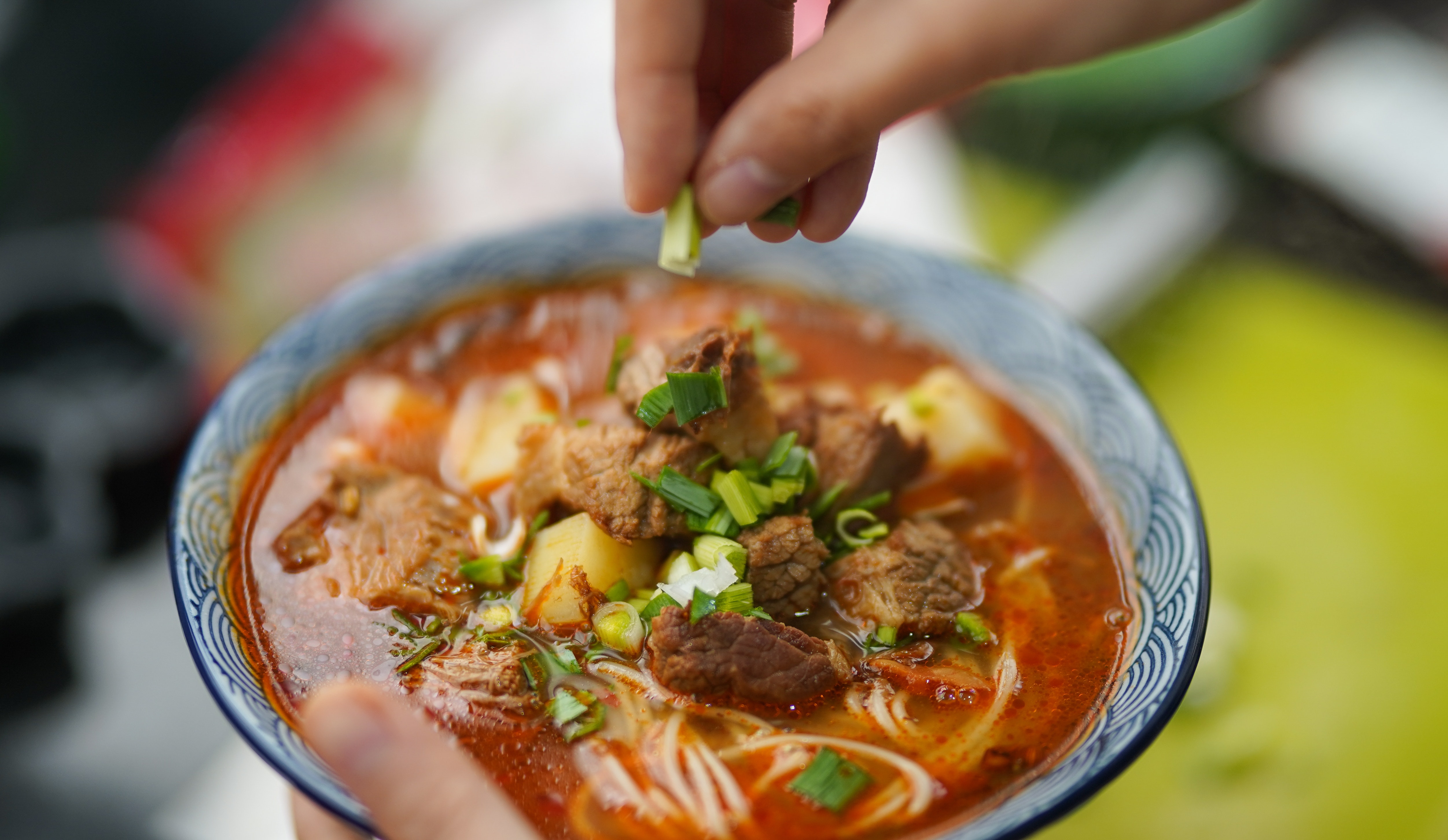 Address: C/ Viladomat 131, 08015, Barcelona

So, there you have it! Our Guide to the Best 6 Thai Restaurants in Barcelona. If you enjoyed this, why not check out our blog on Guide to the Best Korean Food in Barcelona