Barcelona in December… really? Though that may be your first thought, let us convince you otherwise and show you the winter joy Barcelona can bring you in December. From the magnificent Christmas market to the pleasant winter weather (with barely any rain) and numerous free or low fee amazing events that you can attend, what's not to like? Here is everything you need to know about Barcelona in December:
What to expect from Barcelona in December?
From the end of November, Barcelona will be all about Christmas: streets and shops are beautifully decorated, Christmas lights on the street, Christmas markets are open and the cozy Christmas atmosphere is everywhere you look. Locals celebrate Christmas with the traditional nativity scenes also called "pessebre" in Catalan. You can also attend fun concerts or go to the National Teatre de Catalunya.
If none of this appeals to you, there are many more events happening throughout the month, ​​such as the Christmas raffle, Midnight Mass or Joke Day. And because it's not as busy during this time of year, you will have no trouble finding accommodation in Barcelona or dining out at your favourite restaurants.

Barcelona weather in December 
Barcelona is a coastal city and therefore has a Mediterranean climate with mild, rainy winters. In December the average daytime temperature is 13.7 °C, the average nightly temperature is 6 °C and the average general temperature is there for 9.8 °C- a warm day for most brits!
December is on average the 6th driest month of the year in Barcelona with only 50mm of rain falling in the whole month. However, this corresponds with an average of 5.1 hours of sunshine per day. This makes it the perfect weather for people who love a mild winter.
Events to participate in this December
25 November to the 23 December: Fira de Santa Llúcia Christmas market 
The Fira de Santa Llúcia Christmas market is a traditional event in Barcelona. The market has the same format as other markets in the city, but with a special festive atmosphere- perfect for Christmas shopping.
The Christmas market offers a wide range of products, including handcrafts, clothes, food, and drinks. There are also many activities available for children and adults alike. In addition to the traditional stalls that sell products of all kinds, there are also many stands with typical Catalan sweets and dishes such as torró. Visitors can also enjoy live music concerts from local artists and listen to readings of children's stories or fairy tales.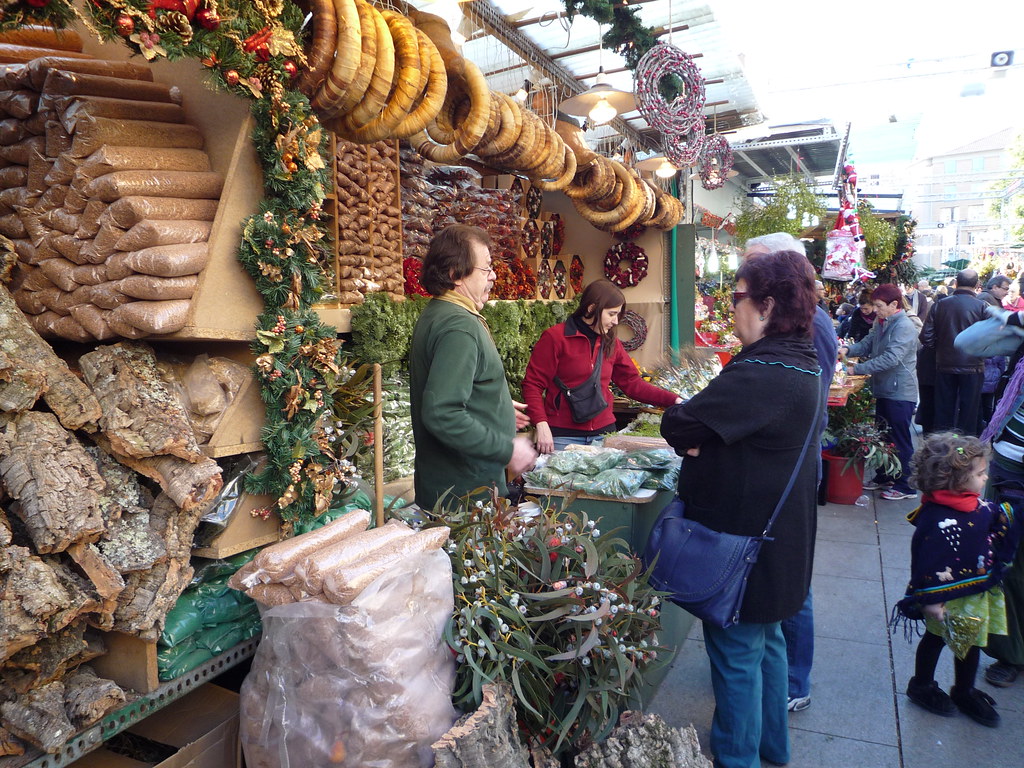 8 December: Sagrada Familia inaugurates the tower of the Virgin Mary
The Sagrada Familia inaugurated the tower of the Virgin Mary on December 8, 2021, beginning with a mass as the main ceremony, followed by the blessing of the tower and the first lighting of the star on top of the second-tallest tower, which is now finished.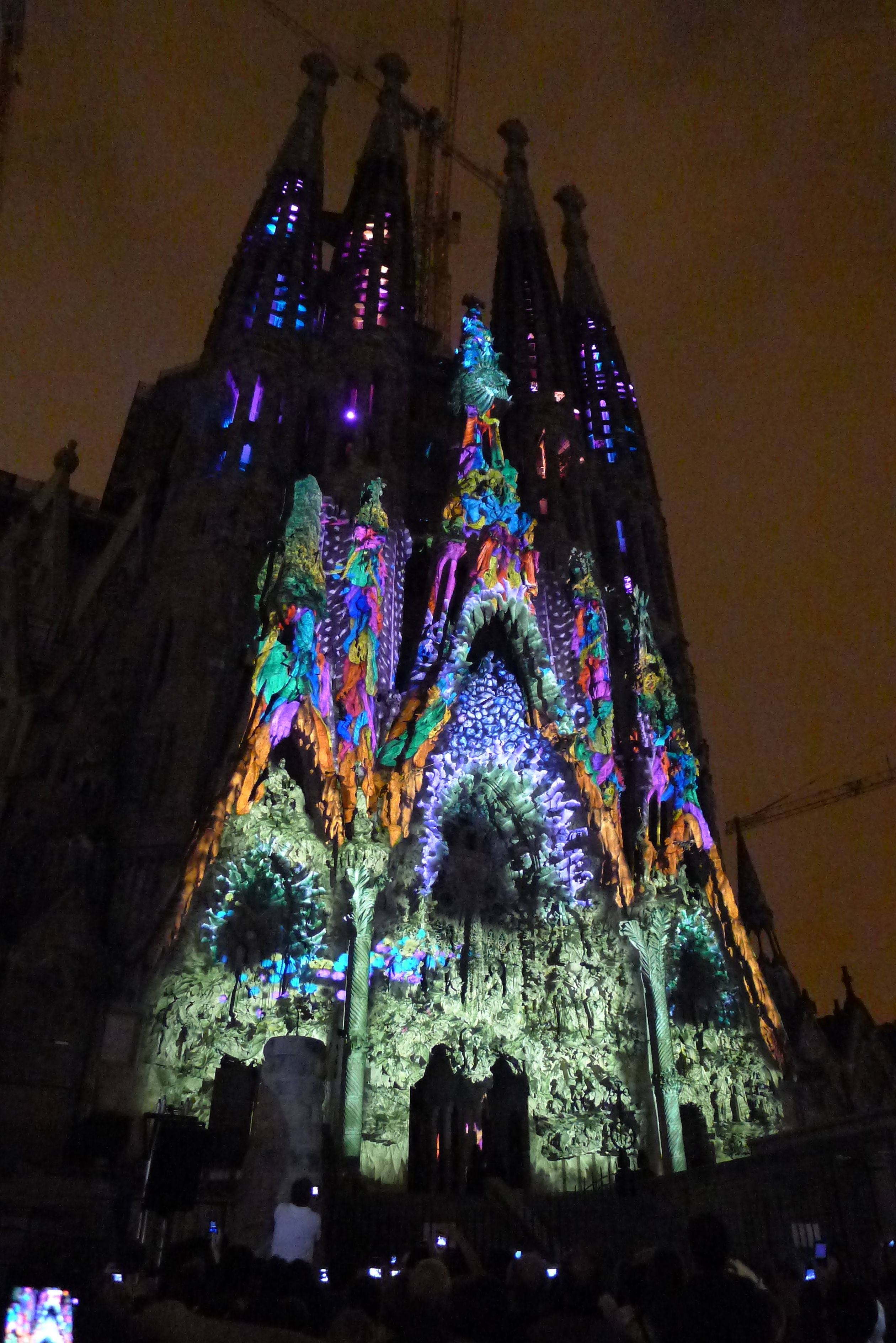 22 December: Lotería Nacional 
The Spanish Christmas Lottery, or Lotería de Navidad, is played every year on December 22. It is a tradition that dates back more than 200 years and represents, among other things, the start of the Christmas season. It is customary for Spaniards to purchase a full or partial ticket to play in the Christmas lottery. There is always a lot of interest in the Christmas lottery, in part because of the financial crisis and the therefore somewhat alluring prize pool.
24 December: Nochebuena (Christmas Eve) 
Christmas is celebrated in Spain with the family. During the Nochebuena, the family gathers for an extensive meal. Believers then go to church around midnight for the Misa del Gallo (midnight mass).
However, there are many activities to do if you came to visit Barcelona. An example is Els llums de Sant Pau. When participating in this event, you will embark on a magical journey through the garden of Sant Pau; it is transformed into a luminous landscape with an impressive fairy tale scene with a breathtaking display of lights, astonishing dramatized flora, and illuminated figures. You will enjoy more than a kilometer of full fantasy and magic.
In addition, on Christmas Eve, a speech by the king at 9 p.m. is broadcast on national TV, the so-called Mensaje de Navidad de Su Majestad el Rey. After that, some people go to church in the middle of the night for the midnight mass of Misa del Gallo.
25 December: Navidad (Christmas day)
On Christmas Day, which is a day off in Spain, the Navidad is celebrated in a big way: the gifts of Papa Noël (Santa).Plaça de Catalunya Christmas fair is an event where you can enjoy multiple activities at the same place, from music concerts to films on the big screen to seeing street performances. This is an event that you don't want to miss on your Barcelona journey in December!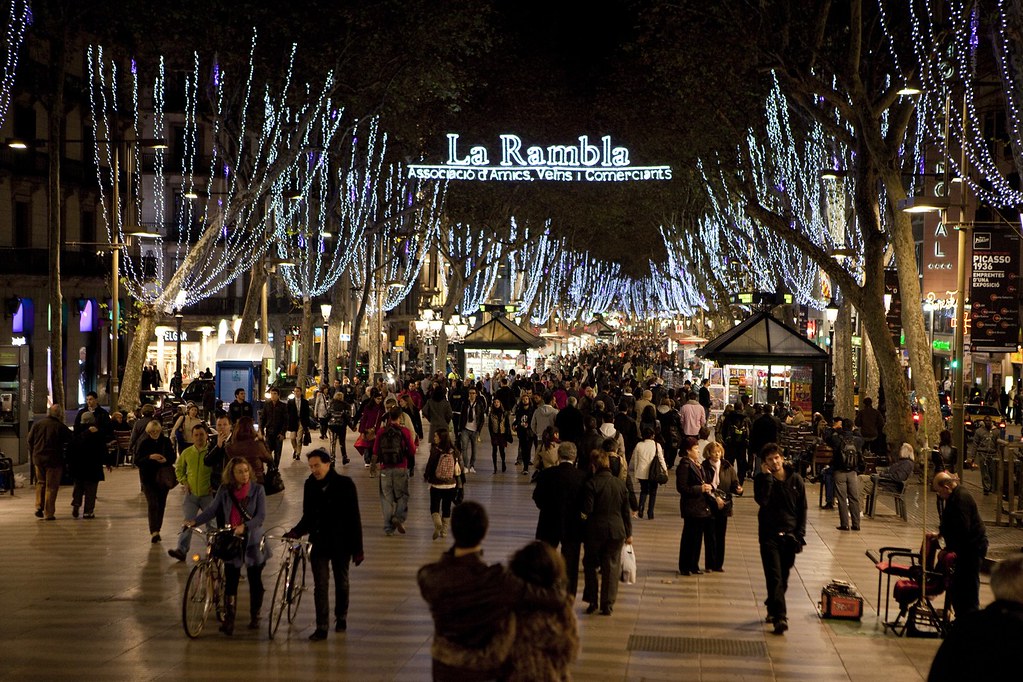 26 December: Sant Esteve (Second Christmas)
On December 26, Catalonia celebrates Sant Esteve (Saint Stephen), a kind of Boxing Day. Then you also eat together with the family, usually with those you have not yet seen at Christmas. In the tradition of Sant Esteve, canelons (stuffed cannelloni) should be eaten as a main course.
In addition, people like to listen to the Christmas concert Concert de Sant Esteve on December 26, which always takes place in the beautiful Palau de la Música Catalana.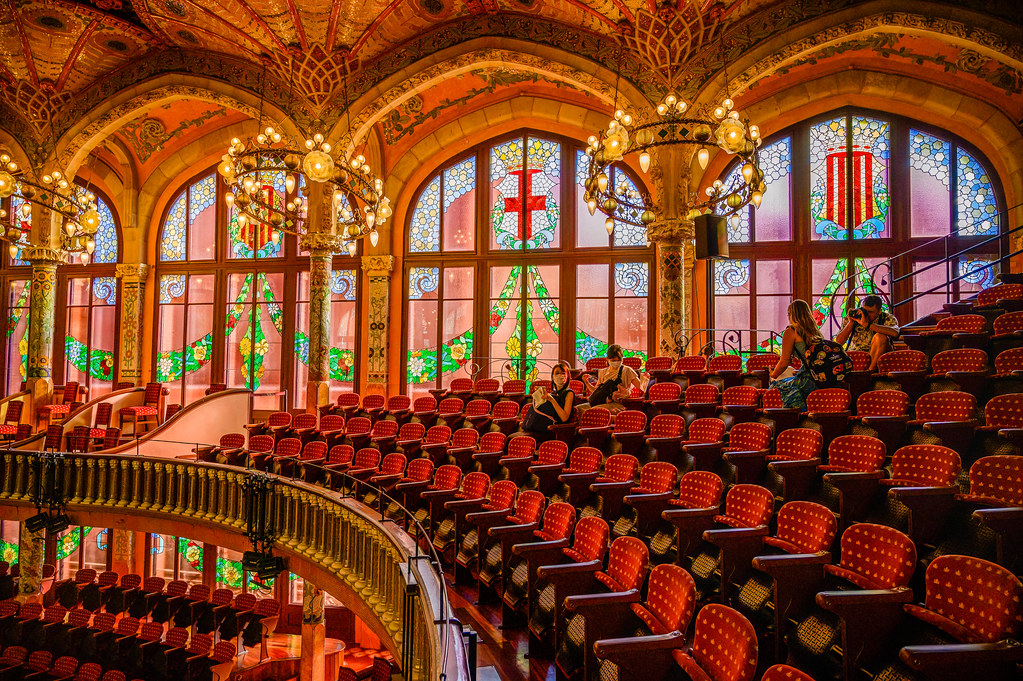 31 December: Nochevieja (New Year's Eve) 
New Year's Eve, or Cap d'Any (Nochevieja or Fin de Año in Spanish), is a great time to visit Barcelona. World-renowned clubs such as Opium host mega New Year's Eve parties, making Barcelona the ultimate destination to ring in the new year.

Find Accommodation in Barcelona
Take a look at our vacation apartments available for daily and weekly rentals, you have more than 200 to choose from!
If you need help, don't hesitate to contact us; our team will be happy to help you find the perfect accommodation, according to your needs.