Summer in Barcelona is warm and dreamy, with romantic night breezes blowing gently on the cheeks. Go to a visual party with your lovers at sunset or listen to a concert with a glass of wine on the roof of Casa Batlló in the evening. Let us show you what to do at night in Barcelona!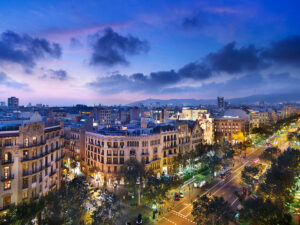 The open-air cinema of El Palace Barcelona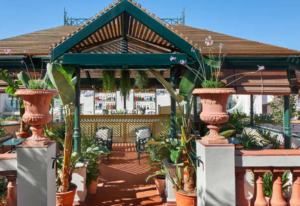 The Palace Barcelona has the largest and most exclusive roof garden in Barcelona with an area of 1500 square meters. It becomes an open-air cinema every Thursday (10pm-12:30am), Friday, Saturday and Sunday nights (9:30pm- 11:30pm). Where it so romantic to watch a movie on a summer night with someone you love while enjoying the stunning night view of the city.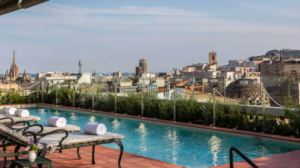 Please keep in mind: This open-air cinema is only open from August 12th to October 10th. 
Address: Gran Via de les Corts Catalanes, 668, 08010 Barcelona 
Reservations: +34 93 510 11 30  
If you'd like to know more about the rooftop bars available in Barcelona, let us advise you about the top 10.
Spend a mysterious night of music at Casa Batlló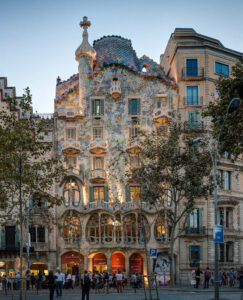 With the arrival of summer, the annual Night of Magic of Casa Batlló has arrived. Take an immersive tour of Gaudí's sights, enjoy the night view from the rooftops of Casa Batlló, have a drink under Barcelona's night sky, and watch the artists perform. What could be more romantic than this? The daily performances are different, there is flamenco, jazz, soul, rumba…  There's always a show you like.  You can buy tickets on the official website.  
Address: Pg. de Gràcia, 43, 08007 Barcelona 
Tickets: €69 -€79 
Hours: 8:00pm-9:00pm 
Magic Fountain of Montjuïc
Font Màgica de Montjuïc is undoubtedly a must-see place to visit in summer. Giant fountains with bright lights. You'll also hear Classical Spanish Music, '80s Music, and Anime Soundtracks. The magic fountain will be choreographed with different music. Please note: If you want to see a show, you need to arrive early. Because there will be a lot of people watching.  
Hours: Tuesday-Saturday 16:00pm-18:00pm 
Pipa Club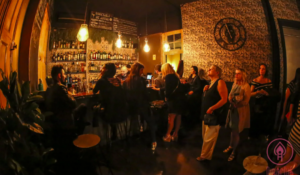 Want to escape the hustle and bustle of the city at night and enter sherlock Holmes-era bars? This club definitely can't be missed. This club is located in a historic building. Here you can listen to jazz seating and experience time travel in vintage furniture. And their cocktails are very creative, you can order a cocktail and enjoy a cocktail show. 
Address: Pl. Reial, 3, 08002 Barcelona 
For more on cool and unique bars, check out the best secret bars in Barcelona. 
Wax Museum of Barcelona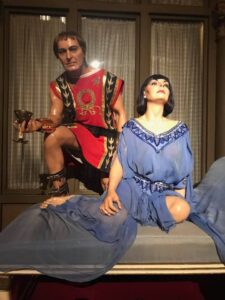 An immersive evening adventure in a three-story wax museum is definitely the most exciting thing to do. The paranormal night is back at the Museu de Cera de Barcelona!  This is a mysterious tour based on real events. You can experience a paranormal story in the first person while admiring the wax figures and landscape of the museum. Please note that only people over the age of 16 are allowed on this night tour.  
Price: 20 euros 
Hours: 20:00-22:00 
Address: Passatge de la Banca, 7, 08002 Barcelona 
For more information on free museums in Barcelona, read our blog!
The Fairy Forest or "El Bosc de les Fades"
Do you want to enter a dream forest, a mystical wonderland at night with a friend or partner for a coffee or cocktail?  Then I highly recommend you to come to El Bosc de les Fades. Every seat and corner of it was full of surprises. Here you can definitely enjoy excellent cocktails and a romantic atmosphere.  
Address: Passatge de la Banca, 7, 08002 Barcelona 
If you love cool bars like this one, check out the coolest bars you'll find in the trendy El Born District!