Lucky enough to be celebrating your anniversary in Barcelona and want to know the best way to spend it? From beginning your day with a boozy brunch, or a relaxing spa break, to wine tasting, flamenco shows and rooftop restaurants, we have you sorted. Read our advice to find out how to make the most of your special day.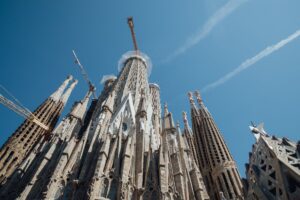 Breakfast brunch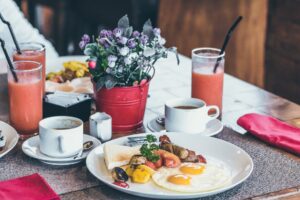 When spending your anniversary in Barcelona you must experience from the beginning of the day the incredible gastronomy here. And what sort of special day begins without a special breakfast. The top brunch restaurants in Barcelona will offer you everything from veggie brekkie with  smoothies to meaty breakfast burgers with cocktails. 
Spa break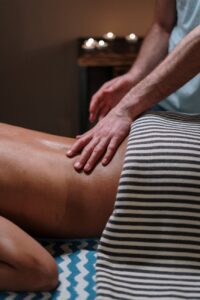 There are plenty of spas to choose from throughout Barcelona, these will introduce you into some heavenly sensations. 43 The Spa is one of our favourites, offering treatment suites, hydrotherapy pools, saunas and steam baths (hammams), this place will detox you whilst you indulge into relaxation. Another of our favourites is Rituels d'Orient, which is inspired by Eastern tradition, they offer facials, body treatments, massages, hand and foot treatments, eastern depilation and pleasures of the hamman. 
One of the most sought after spas in Barcelona however is the Aire Ancient Baths, situated in the trendy El Born district. The spaces available in Aire are temples which are dedicated to the relaxation of both the body and mind. These are inspired by the tradition of baths from ancient Roman, Greek and Ottoman civilizations. What a relaxation way to spend your day with your loved one. 
Wine tasting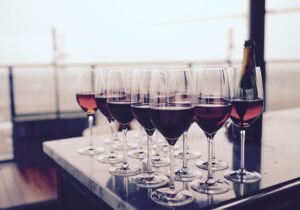 Go wine tasting in Barcelona, combining the locals wine with fine produce. This is the opportunity to enjoy a session learning more about tasting techniques, different varieties of wine, whilst also enjoying regional produce. There are wine tours available throughout El Born which begin at only €20 per adult. 
There are also sangria tours available in the famous gothic quarter which are around 3 hours long, the perfect way to spend a romantic afternoon. This tour begins with a walking tour around this quarter to admire the historic attractions, introducing you to aspects that most tourists miss out on. After the tour you will spend time with your guide and fellow visitors finding out more information about Barcelona over some refreshing sangria.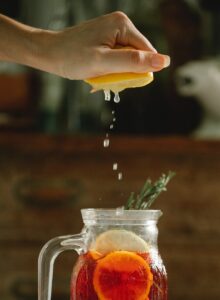 If you are a sangria lover, maybe a sangria workshop is the perfect thing for you. The sangria cultural workshop will give you all the historic knowledge you need to understand why sangria has been around for centuries. You will make an original and modern day sangria, and you are invited to enjoy your sangria alongside some traditional tapas.  
Cooking classes Barcelona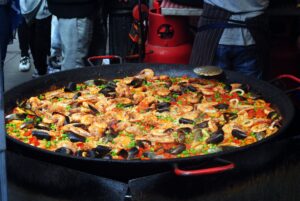 Fancy doing something a bit different and a bit more fun? Why not learn how to cook your lover an incredible paella? The paella experience allows you to not only drink your way through the local cava, but also to learn the 10 steps of creating the perfect paella. You can experience true Mediterranean hospitality whilst savouring a five course meal with bottomless Spanish wine. 
Cultural sightseeing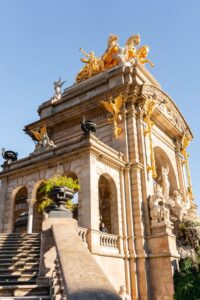 What better way of romanticising your day than taking a stroll through Gaudí's masterpiece, the Sagrada Familia, or walking through his incredible Casa Battló. You could go for a beautiful walk through his Park Güell, learning about his architecture and creations. If this is something suited to you, check out Gaudí's wonderful works across Barcelona. 
Flamenco shows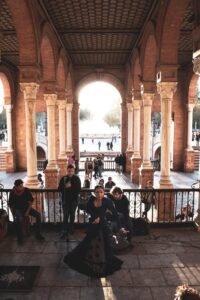 Flamenco historically has origins in the folk music of Spain, influenced mainly by Spanish, Gypsy and Moorish instruments and style. This style consists of song, music and dance, a fun and different way of making the most of your anniversary. Barcelona hosts some of the best performances of Flamenco, with the option to enjoy an in house meal prior to the performance. 
Some of the best flamenco shows include the Tablao Cordobes, which can include an all you can eat buffet of Spanish cuisine made of 44 dishes. The Tablao Flamenco de Carmen, which is in Barcelona's Poble Espanyol, here you will find options for dinner included, tapas included or just drinks included with your ticket. We would also recommend Flamenco Art at Palau de la Musica, this building in itself is beautiful and worth a visit, designed by Gaudí's teacher, Luis Domenech i Montaner. This incredible show only takes place several times a month, so be sure to get your tickets booked in. 
Gothic quarter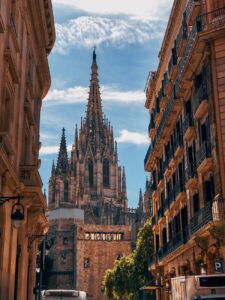 The gothic quarter is one of the most romantic spots in Barcelona. The beautiful Barcelona Cathedral towers over stunning restaurants, markets and shops. This is the place to go to relax, to forget about time and to really take in the beauty of Barcelona with your loved one by your side. If you want to know more about hidden secrets within the gothic quarter, read our blog. 
Live music over dinner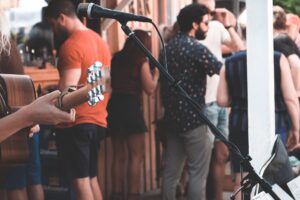 Genuinely, what is more romantic than a meal with your significant other, being entertained by a live singer performing in front of you? Lucky for you Barcelona has loads of restaurants and bars which offer great live music for every day of the year. The Milano cocktail bar offers everything from jazz, swing, soul, R&B and funk to Cuban music and New Orleans jazz. They serve tapas, appetisers and sandwiches and have a stunning modern interior. 
Restaurante Little Italy is another one of the city's most popular live music restaurants, found in the El Born District. They serve Mediterranean cuisine with Italian touches along with live jazz sessions in a true New York style. 
If you fancy a bit of a change, the Elephant Restaurant and Lounge serves Mediterranean food merged with Thai, oriental and exotic flavours. They have artistic performances which range from art exhibitions to live musical performances. Their restaurant itself is famous for its stunning colonial-style lounge and its large Buddha statues. 
For more information, take a look at our blog about live music in Barcelona!
Rooftop bars and restaurants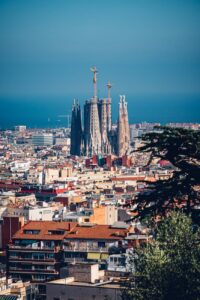 Barcelona is literally brimming with incredible rooftop terraces, the only question is finding the very best terraces for those special occasions. These rooftops have restaurants, bars, pools, sun lounges, sofas, fine dining, everything you need. The Sky Bar at Grand Hotel Central has one of the most magical rooftops, with the best rooftop pool in Europe. This bar gives you 360 views of the whole of Barcelona. Non-guests are only able to visit the rooftop past 8pm to enjoy the stunning views, Spanish dishes and cocktails. 
Eleven BCN is another one of the best bar terraces in Barcelona, found in Eixample. They have an impressive rooftop experience on the 11th floor of the NH Collection Barcelona Gran Hotel Calderon. You can experience 360 views over Barcelona whilst enjoying your favourite beverage created to perfection. There are a plethora of amazing terraces in Barcelona, so you will have plenty to choose from. 
Romantic two bedroom apartments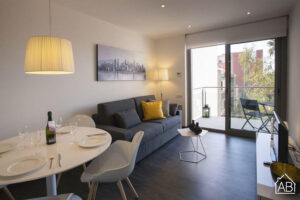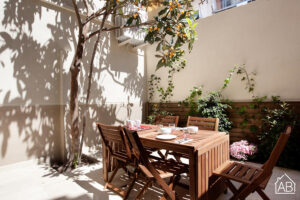 When looking to spend your anniversary in Barcelona, of course you want to make sure you're staying somewhere special. Rather than fuelling hotels or large resorts with large carbon footprints, you could book vacation rentals or locally owned apartments which are more eco-friendly and follow sustainable tourism. At AB Apartments Barcelona, we don't only stand at the forefront of sustainable tourism, with our many. We also have some of the most stunning apartments with beautiful balconies and terraces to make your trip to Barcelona unforgettable.