Barcelona is an incredible place to travel to, there is so much to see and do. Gaudí's work is on display throughout the city, you can find some of the most amazing galleries and museums, as well as beautiful architecture. 
Before visiting the city, it is important that you know what to expect. Everything may be slightly different to your expectations, including meal times, transport links, tourist attractions and much more. Our guide on tips you need to fit into the city like a local is essential to your trip to Barcelona. 
1. Use of language 
When you arrive in Barcelona, you have to keep in mind that locals will mainly speak Catalan over Spanish. If you're interested in learning more about Catalonia and its language, our blog will give you all the advice necessary!
2. Transportation 
Tickets for public transportation in Barcelona can be expensive; 2,15 euros for a single ticket, 10,30 euros for 10 rides, 2 days ticket for 14 euros, 3 days for 20 euros. If you've never visited the city before, the best way to see everything is by walking everywhere.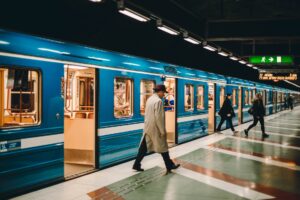 When booking accommodation in Barcelona, make sure you're booking it somewhere relatively close to all the places you are wanting to see. Stick to areas close to the city centre, like Eixample, Gothic, Born, Raval, Barceloneta, Gracia, etc. 
3. The low season may be a better choice for the time of your visit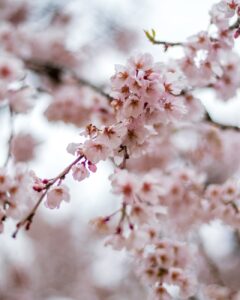 If you don't like busy crowds, pick Autumn or Spring as your time to visit the city over summer. In 2017, Barcelona was the 12th most visited city in the world, with 8.9 million International visitors. From May through to September the city can get very busy. 
If you're wanting to stroll through the gothic quarter, admire your favourite Gaudí masterpieces and aren't the biggest fan of extreme heat, then it would be better for you to visit during Spring or Autumn. 
4. Sunday is a day to rest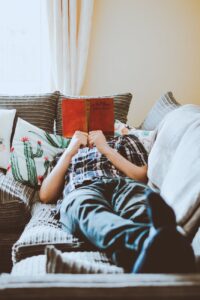 Spain is a catholic- majority country, therefore Sunday is a day of rest and for many businesses this means that they will be shut. Barcelona does not completely shut down on every Sunday, but a significant number of businesses close. You will still be able to have fun and find places to eat, but your options will be more limited than a Saturday for example. 
5. Be safe: don't leave your belongings out of sight 
As a city with a huge number of tourists coming in and out annually, petty crime is obviously a bit of an issue in the city. The theft of anything under 400 euros is just a misdemeanour, meaning the thief, if caught, would only receive a fine of 50 euros.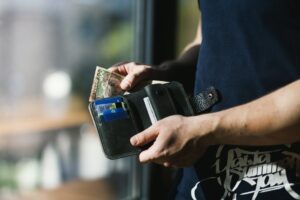 Therefore, it is important that you keep your personal things close to you, do not carry important items such as your wallet, cash, cards or ID in your pockets. Get a bum bag or money belt so that you can keep your belongings close to you or under your clothes. Handbags which cross your body are also a safer option. Also, whilst you're in a restaurant or cafe, don't drape your belongings over the chair or leave them out of sight. 
6. Supermarkets: wheres best to shop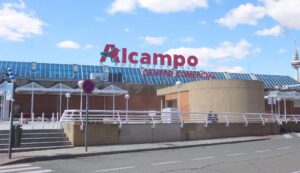 Barcelona has a huge selection of supermarkets, and these will be so different to those of England and America that you will be fascinated. Everything is slightly different, and the products are generally higher quality. Mercadona is probably the cheapest supermarket overall, closely followed by Alcampo, but also make sure to check out your local supermarket to get to know your locals. 
7. Adapting to the local routine 
Although eating at 11pm sounds crazy, it is completely normal in Spain. If you're someone who is used to eating dinner at 5pm, brace yourself, this is the time that most Spanish have their merienda (mid afternoon snack). Dinner tends to be between 8pm and 11pm, and drinks can start at any time up to midnight, be prepared not to leave the house until 1am.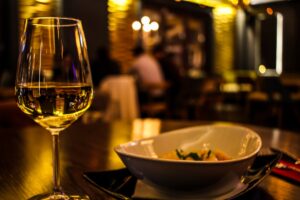 The local routine also means that you must take into account timings for siestas. Often, shops and restaurants close between 4pm to 8pm. 
8. Beaches in Barcelona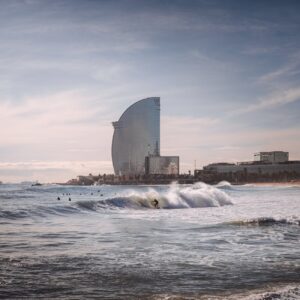 Barceloneta, made in preparation for the city's 1992 Summer Olympics, is one of the best urban beaches worldwide. However, this beach is also one of the busiest in Barcelona and therefore not the cleanest. During the hotter season it can be especially difficult to find a spot at the beach. The town itself however is definitely worth a visit whilst in Barcelona, it is extremely beautiful. However you could consider other beaches in Barcelona such as Bogatell, Mar Bella or Nova Icaria. 
When visiting Barceloneta, and many of the beaches in Barcelona, avoid the guys who stroll up and down the beach selling beers and mojitos. Buying from these people is illegal and causes a bit of an upset with the local vendors. As well as this, the locations where the beers, juices and fruits are stored are extremely unhygienic (often in sewers around the city). 
9. Tapas- must try bravas and pick the tapas restaurant carefully 
Barcelona is filled with incredible tapas bars, but don't just pick any tapas bar you come across. There are many tourist traps around the city that may give you a bad example of the cuisine Barcelona has to offer. However, there is no need to worry with our guide to the best 20 tapas restaurants in Barcelona.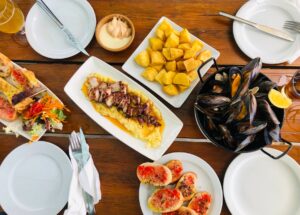 Patatas Bravas are something you must try. They are small, quartered potatoes fried and served with aioli and a spicy sauce. These are seriously good! 
10. Be respectful of the environment 
It is so important to respect sustainability when visiting Barcelona, not adding to pollution, eating locally, shopping locally, being mindful of your behaviour and recycling. When you're in the city, remember that blue bins are for paper, green bins for glass, yellow for packaging and brown for organic waste. 
Do not litter, not only is it adding to water and soil pollution, toxic emissions and is just not a nice thing to do, you can also receive fines of up to 1500 euros. 
Planning your trip to Barcelona?
Check out Bookmundi's blog for more information on How to Plan a Perfect Trip to Barcelona, including a fabulous 5 day holiday itinerary!
If you're looking for accommodation in the city, look no further than AB Apartment Barcelona! Head over to our website now to find the perfect place to stay on your travels.