A visit to the museum is a unique experience, one that inspires the soul and captivates the mind, at least that's the kind of treat you're in for at these top seven museums just outside Barcelona. You'll find works dating as far back as the 18th century, buildings impressive enough to be artwork, and artefacts that tell  historic stories.
If you've already explored the must see museums in Barcelona, why not venture a little further afield and see what Barcelona's surrounding towns and cities have to offer…
 1. Dalí Theater-Museum
After being destroyed in the Spanish Civil War, the Dalí Theater-Museum was granted the remodelling of a lifetime by the great surrealist himself, Salvador Dalí. The museum now remains one of the most significant landmarks of Figueres, located near Girona just outside of Barcelona, and is a canvas for Dalí's works, illustrating his passion as a theatrical painter and his love of science.
How to get there: Train: Barcelona Sants or Pg. de Gràcia to Figueres Vilafant. Address: Partida Castell, 28. 
2. Badalona Museu
The Badalona Museum represents one of Catalonia's largest enclosed archaeological areas. Staged in the Roman period, displaying ruins and the everyday life of the Romans, this museum can be found in Badalona, just a few miles from Barcelona. The principle of the museum is to collect, preserve and research its findings in hopes of connecting the dots of Roman history.
 How to get there: Metro: L2 purple line exit at Badalona Pompeu Fabra. Address: Plaça Assemblea Catalunya, 1.
3. Valentí Masachs Geology Museum
A private collection of fossils, minerals and samples can be found at this Geology Museum located in Manresa, just outside of Barcelona. Under the supervision of the Technical University of Catalonia, this unique museum is available as an open classroom to students or anyone searching for ways to learn about the world of minerals, rocks and fossils.
How to get here: Train: R5 or R50 from Plaça Espanya exiting at Manresas. Walk or take the L8 bus to Address: Avinguda Bases De Manresa, 61-73. 
 4. National Archaeological Museum of  Tarragona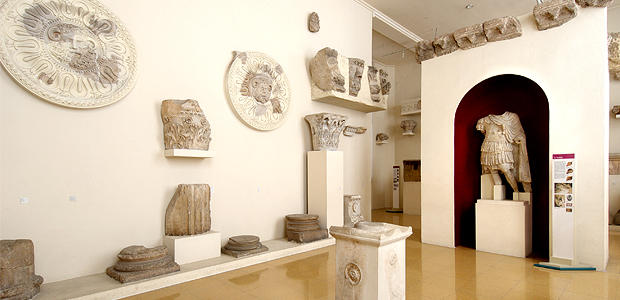 Located in Tarragona, a small, historical city outside of Barcelona, this museum even houses pieces dating back as far as the sixteenth century,  but the majority of its works come from finds made within the past 150 years. On display you will find intriguing mosaics, ceramics and sculptures, all of which hold architectural importance to the rich Roman history of Tarragona.
How to get here: Train: Barcelona-Sants, exit at Tarragona. Address: Plaça del Rei, 5. (Total Trip: 1hr 10mins)
5. Jaume Morera Art Museum of Lleida
This museum introduces a collection of works that represent modern and contemporary art in Lleida. Jaume Morera offers educational programs that pique curiosity and encourage involvement as well as guided tours, workshops and conferences on the enlightenment of art and its history. The museum is located in Lleida, just over an hour outside of Barcelona.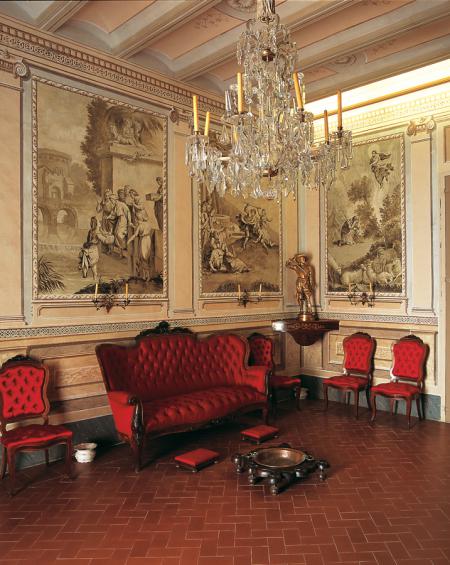 How to get here: Train: Barcelona-Sants towards Madrid-Puerta de Atocha, exit at Lleida. Address: Carrer Major, 31.
6. Museu Romàntic
Situated in the heart of Sitges and housed within the walls of an eighteenth century building, this museum reflects the lifestyle of a prosperous Catalan family during the Romantic Era. Located in Sitges, a small city just 30 minutes South of Barcelona, the Museu Romàntic is ornamented with wall paintings, musical instruments, and a collection of over 400 dolls from various countries. A truly unique experience.
How to get here: Train: Barcelona Pg de Gràcia/Sants towards Vilanova l La Geltrú, exit at Sitges. Address: Carrer de Sant Gaudenci. 
7. Catalonia Railway Museum
Looking for a museum that will entertain the kids? The Catalonia Railway Museum, located in Vilanova i la Geltrú, displays trains from the end of the 19th  through to the 20th century exhibiting the history of the railway and what it was like to travel during that time. The museum offers activities for families, fun areas for kids, a gift shop, and an informative library.
How to get here: Train: Barcelona-Sants towards Sants Vicenç De Calders, exit at Vilanova l La Geltrú.  Address: Plaça Eduard Maristany, s/n.