Once a forgotten corner of the city in the shadow of Montjuïc, the neighbourhood of Poble Sec is now a thriving cosmopolitan hub with a uniquely local charm. Like every neighbourhood in Barcelona, Poble Sec has its own unique quirks and is quickly becoming one of the most popular hangouts in the city. The neighbourhood is characterised by its sloping tree lined streets and clusters of independent restaurants and bars. Although just a stone's throw from all the key sights like La Rambla and the Olympic Port, this area has managed to maintain its authenticity. For those who want to experience the true essence of the Catalan capital, then look no further…
History of Poble Sec
El Poble Sec is one of eight neighborhoods of the district of Sants-Montjuïc and is located between the Avinguda del Paraŀlel and Montjuïc. The official development of the area began in the 19th century, when the city of Barcelona was still enclosed by solid city walls and due to the poor social conditions people began to settle outside the walls, in the area that is now Poble Sec. Part of the medieval city wall still exists and can be seen at the end of Avinguda del Paraŀlel, which runs next to the Maritime Museum of Barcelona. Bit by bit, the neighborhood has changed in terms of its inhabitants, gastronomic offerings, entertainment options and culture.
The Poble-sec neighborhood has remained modest and virtually untouched by tourists, unlike the adjacent Raval and Eixample neighborhoods, which are flooded with hotels and restaurants. The architecture in Poble Sec is simple, and housing has remained relatively inexpensive compared to other neighborhoods in the city. The neighbourhood is a mere 20 minutes from the beach. So, it's ideally located to escape the hustle and bustle of the city center, yet central enough to have its own selection of local hotspots and traditional, cheap restaurants.
What to see and do in Poble Sec
Cultural sights
A step away from the block formation of areas such as Sant Antoni and Eixample, the streets of Poble Sec are more village-like and contain some beautiful examples of great Catalan architecture. Wander along its narrow, tree-lined streets and discover some of Barcelona's most authentic looking areas. Carrer de Tapioles is one of the neighbourhood's best examples of unique architecture.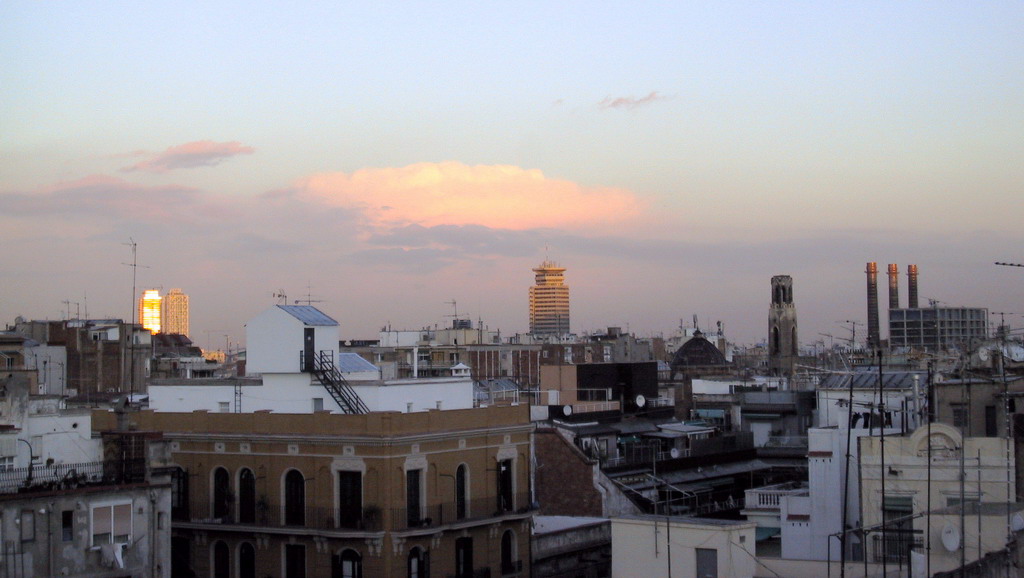 Author: Pere López
You can't talk about Poble Sec without mentioning Montjuïc. Hugging the foothill of the city's most famous mountain, Poble Sec is surrounded by its beautiful parks and gardens. For the more adventurous, walk from Poble Sec right up to the top of the mountain, enjoying the views of the city as you ascend. Or, if you're feeling a little weary, take the funicular from Paral·lel metro stop. Due to its central location, Montjuïc boasts incredible views over Barcelona. There's no better place to experience this than from the Piscina Municipal de Montjuïc which open for bathing between the months of July and August.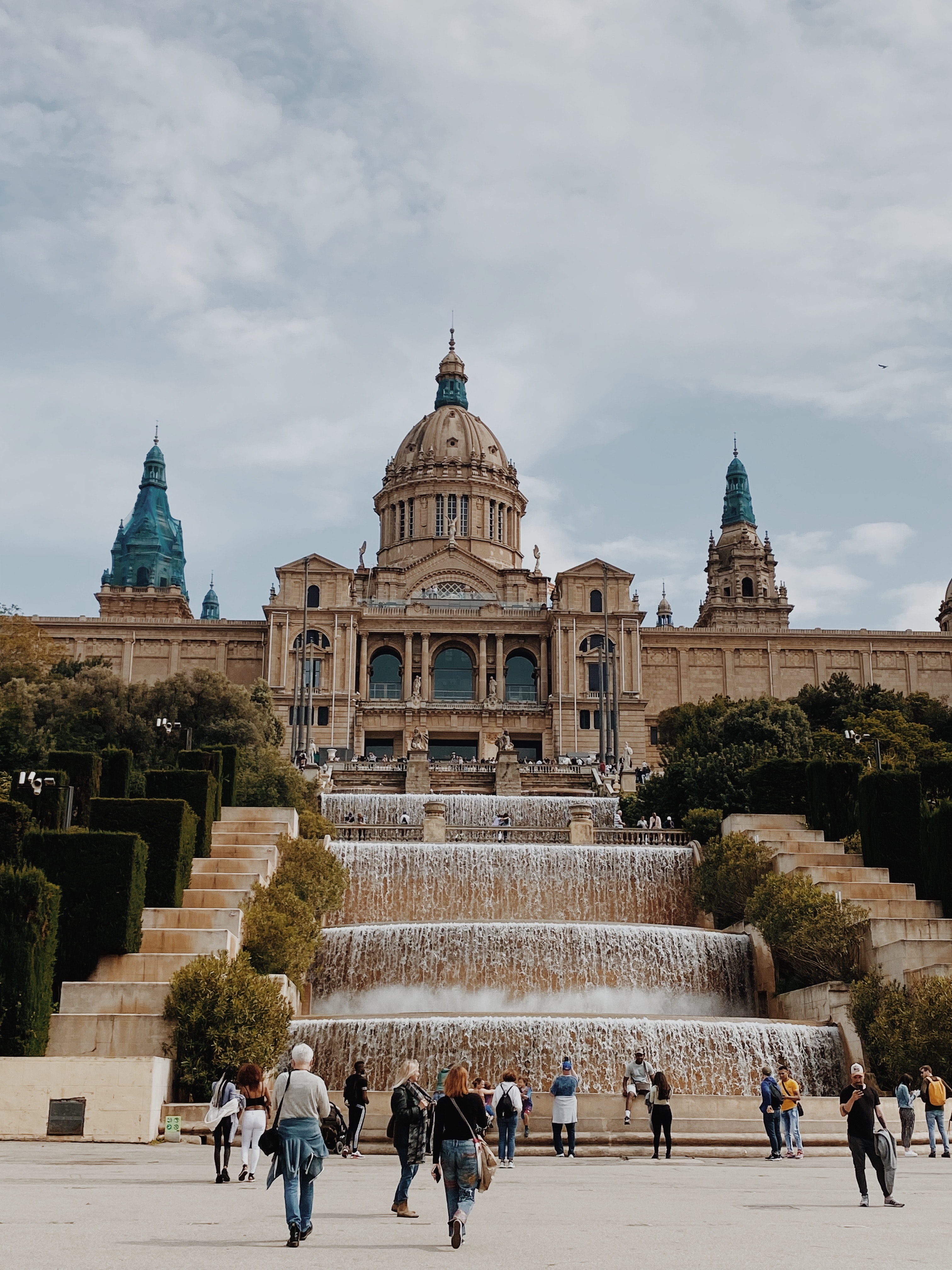 Avinguda del Paral·lel is Barcelona's equivalent to the West End and is where you'll find some of the greatest theatres in the city. The most famous is the Teatre Apolo which has its own resident cabaret. Further up the street you will find El Molino which re-opened in 2010. Both a concert hall and café, the site holds significant historical importance as one of the few burlesque houses of Europe. Finally, Teatre Condal is the final performance house you will find on this big avenue and has been located on this road since 1903.
Carrer de Blai is quickly becoming known as the "pincho" capital of the city. Pinchos, are local to Catalonia and are usually small bites served on baguette bread. These tasty snacks will normally set you back no more than a euro each! Make the most of the great grub and warm evenings in one of this street's many bustling terraces. If pinchos alone aren't enough, there are plenty of other restaurants around to take your fancy. From Moroccan to Argentinean cuisine, this street is teaming with gastronomic delights.
Notable places to visit in Poble Sec
Parc de les Tres Xemeneies
Joan Manuel Serrat's childhood home at Poeta Cabanyes, 95 (famous Spanish singer)
Plaça del Sortidor
Bars & Restaurants
Poble Sec is a gastronomic destination in its own right and should not be overlooked. Off the tourist trail, you'll certainly get more bang for your buck here. The neighbourhood also offers a variation of very special bars that are definitely worth the try. To help you get started, here's our top 7 favourites in Poble-sec:
Good for: tapas, friendly service, local food
Address: Carrer del Poeta Cabanyes, 25, 08004 Barcelona
Good for: great selection of local wines and, modern seasonal menu that features market produce
Address: Carrer de Veneçuela, 3, 08019 Barcelona
Good for: fine catalan cuisine, excellent location
Address: Pl. del Sortidor, 5 Barcelona 08004
Good for: true stone-oven pizzas and an authentic taste of Italy
Address: Blasco de Garay 46, 08004 Barcelona
Good for: great coctels & food, industrial interior design, sports bar
Address:  Salvà, 3, 08004 Barcelona
Good for: stylish drinks, LGBT+ friendly, incredible retro interior
Address:   Calle Nou de la Rambla  1070, 8004 Barcelona
Good for: dance the night away, techno to indie to pop, concerts
Address:  Salvà, 3, 08004 Barcelona
Where to stay in Poble Sec
Perhaps after reading all about Poble Sec, you might want to see it yourself. AB Apartment Barcelona offers many excellent apartments all around the city of Barcelona. Whether a solo traveler, couple, or group of friends, there is a wide variety of apartments to choose from. Check out our website or get in touch with our friendly team who would be delighted to assist you in finding your perfect apartment for your time in Barcelona.
That's it! If you enjoyed this article, make sure to check out the article about the best neighborhoods in Barcelona and discover more of our wonderful city!