Mirador torre Glòries: More than just a 360° observation deck 
Mirador torre Glòries is the new cultural experience in Barcelona. A different and not-to-be-missed visit for enjoying the best 360° views of the city and much more because Mirador torre Glòries isn't just another observation deck. It is a surprising experience, full of intriguing ways to discover Barcelona. Here you can take in the spectacular panorama from a height of 125 metres, in one of the most photographed buildings in the city. It is a very special place in the new "centre of Barcelona", where the city's three main streets converge: Meridiana, Gran Via de les Corts Catalanes and Diagonal.
Mirador torre Glòries is a vantage point that revolutionises the way of observing Barcelona. It is a must-do experience for discovering the city's secrets, getting to know it and once the visit is over, enjoying and feeling it like never before.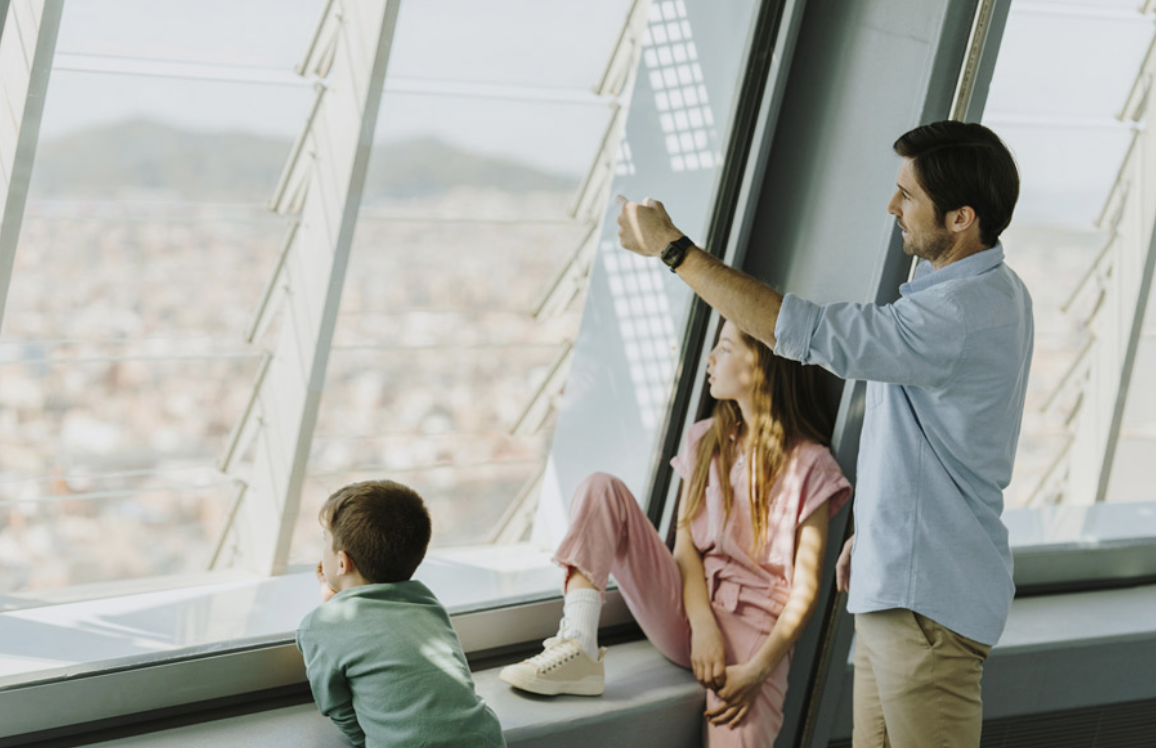 A new connection with one of the most iconic buildings on Barcelona's skyline 
Since it was opened, torre Glòries, designed by Jean Nouvel, has become an icon of Barcelona. An emblematic tower that is part of the city's skyline, which, thanks to Mirador torre Glòries, has only recently been opened to the public.
The visit to Mirador torre Glòries begins in an unusual way, underground. There awaits Hyperview Barcelona, an extraordinary place, an observation deck… without windows. It is an exhibition space that reveals aspects of the city that often pass unnoticed, unique details that we often look at but don't see.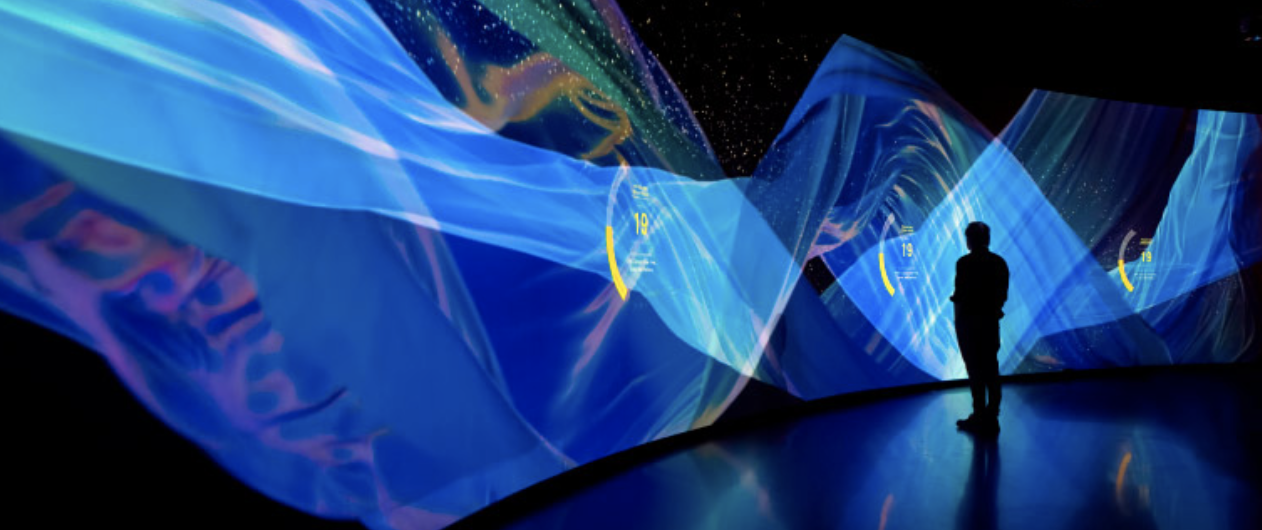 A forest of delicate paper sculptures created by artist Joan Sallas lets us explore the city through its non-human inhabitants, its London plane trees, fin whales and the peregrine falcons of Sagrada Família. There is also a gigantic screen on which real-time data are projected to reveal Barcelona at that precise moment: various data capture points feed their numbers live, creating a real-time view of the city. The entire space is enveloped in self-generating music thanks to the installation by Maria Arnal and John Talabot.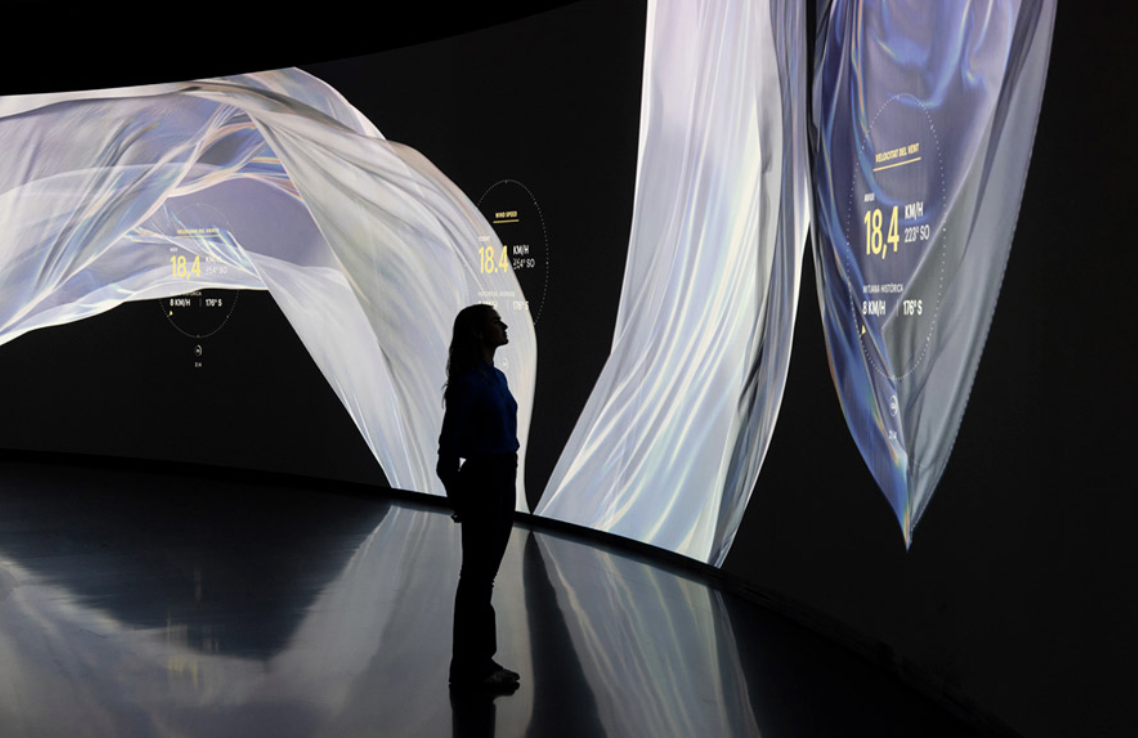 An exceptional experience for contemplating Barcelona from the clouds 
After this journey underground, the visit continues on the tower's 30th floor, at a height of 125 metres. From there, the city is formidable: emblematic buildings and monuments, streets full of history, its "green lungs", its distinguished neighbour Sagrada Família, the Mediterranean Sea as a backdrop… It is an enchanting observation deck. One that offers exclusive 360° views of Barcelona and beyond. However, there's more, and to see it, all you have to do is tilt your head back and look up.
The highest point of the tower is dominated by Tomás Saraceno's Cloud Cities Barcelona sculpture. This amazing work of art, suspended in the centre of the dome, is a 6-kilometre cobweb of tensioned cables that defies verticality. That's not all, if you want to, you can climb and crawl through it and enjoy privileged views of the city from an even greater height of 130 metres. A unique experience that invites you to reflect and enjoy the visit even more.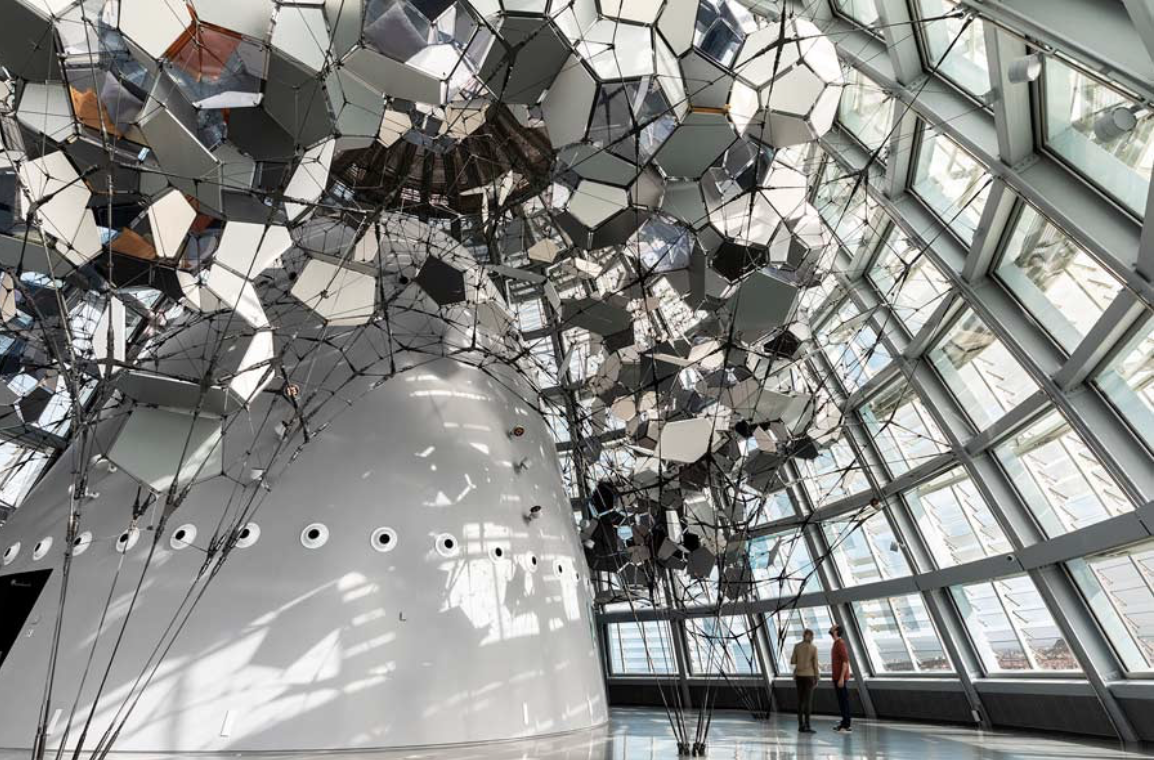 Feel the beat of Barcelona!
Mirador torre Glòries is much more than an observation deck. It is a special and innovative place that will amaze you for its daring and for believing in a different kind of observation point that reveals, explores and seduces in equal measure. It is a journey through Barcelona that will change how you look and understand the city. Are you ready to discover the infinite facets of the city and feel its beat in real time? Find out more at miradortorreglories.com. Follow them on Instagram! @miradortorreglories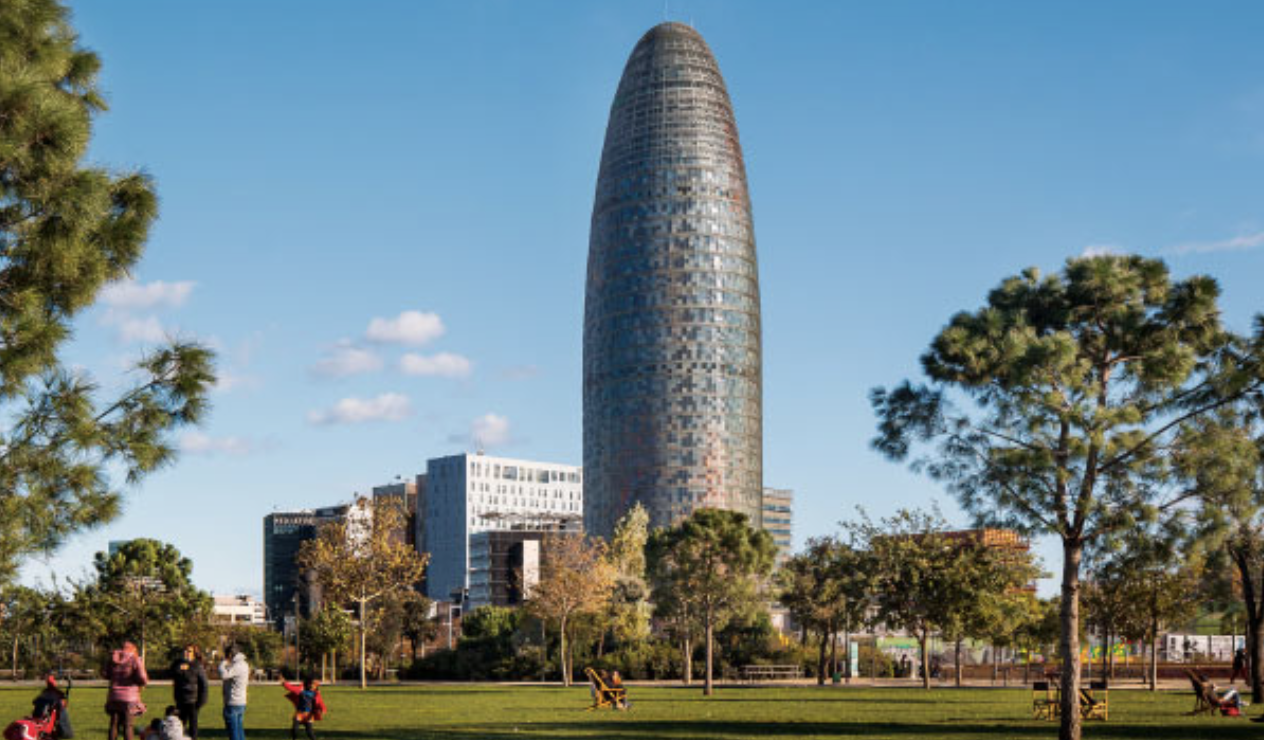 How to get there 
Address: Avinguda Diagonal 211 (Metro: L1 Glòries) – Open every day!