One of Barcelona's most distinctive neighborhoods is Diagonal Mar, where the longest boulevard in the city meets the Mediterranean Sea. Urban planners turned what was once an industrial wasteland into a contemporary complex of opulent high-rise residences, first-rate hotels, office buildings, conference centers, a park with a starchitect's design, a sizable mall, and a brand-new beach. Despite being only a 20-minute metro ride from Barcelona's old town, it feels like a completely different world.
History
Diagonal Mar was created by Catalan architect Enric Miralles to serve as a link and a gateway between the city and the Mediterranean. It represents a tree that sprang from the sea and spreads out into an extended palm, signifying the various pathways that people take throughout their lives.
From the bare concrete that formerly housed a foundry, the park emerged. City leaders intended to provide a connection between Barcelona's ever-expanding sandy coastlines and beach more to the north as the city evolved and grew the population size grew with it. They started building in 1995 and ended building in 2002, building sights like diagonal mar park and Torre diagonal mar.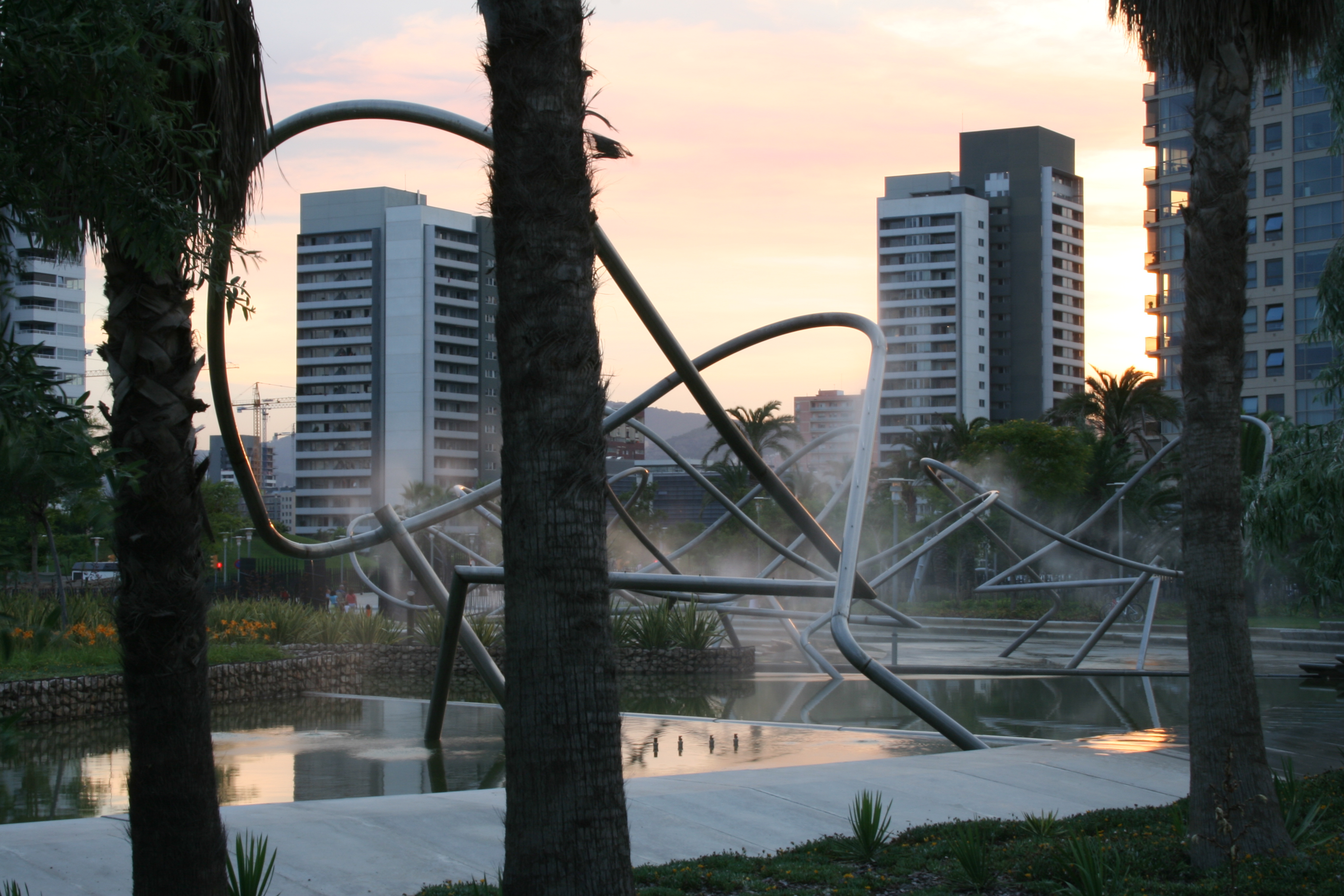 What to see and do in Diagonal Mar
Diagonal Mar Centro Comercial
The Diagonal Mar Centro Comercial is a shopping mall located in Barcelona, Spain. It was designed by the architect Ricardo Bofill and opened in 1988. The mall has been renovated several times to keep up with the changing needs of its customers. Diagonal Mar is home to the most well-known and famous retailers. You can buy just about anything here, from big department stores to tiny boutiques.
Parking, WiFi, and accessibility for those with impairments are all provided at the Diagonal Mar Centro Comercial. It houses 18 modern movie theatres with 3D and standard projection technologies as an entertainment hub. The Lego Fun Factory, a kids' club for kids between the ages of 4 and 12, is another one of the kid-friendly activities. On the other side, the terrace provides a nice selection of eateries and bars from where you can view Barcelona's newest and most contemporary skyline. 

Nova Mar Bella Beach
With more than 420 meters of white sand and mild waves, Nova Mar Bella Beach is a peaceful beach that is well-liked by locals and provides a number of services, including accessibility for those with disabilities. Between Mar Bella Beach and Llevant Beach in Barcelona, the beach is near the city.
Additionally, well-known for its involvement in the 1992 Olympic Games comeback in Barcelona, is Nova Mar Bella Beach. The beach has only gotten warmer recently, always a quiet place to unwind and never short on support for those in need it is also a smoke-free beach.

Diagonal Mar Parc
Diagonal Mar parc is located next to the Parque del Fòrum and is well connected by public transport. Water flows through the raised tubular structure that spiders its way through the park. The 14-hectare park is divided into six large areas: Fountains, a sports and amphitheater area, a bar, a "magic mountain" for young children, a play area for babies and toddlers, and a dog area make up the park's six main sections.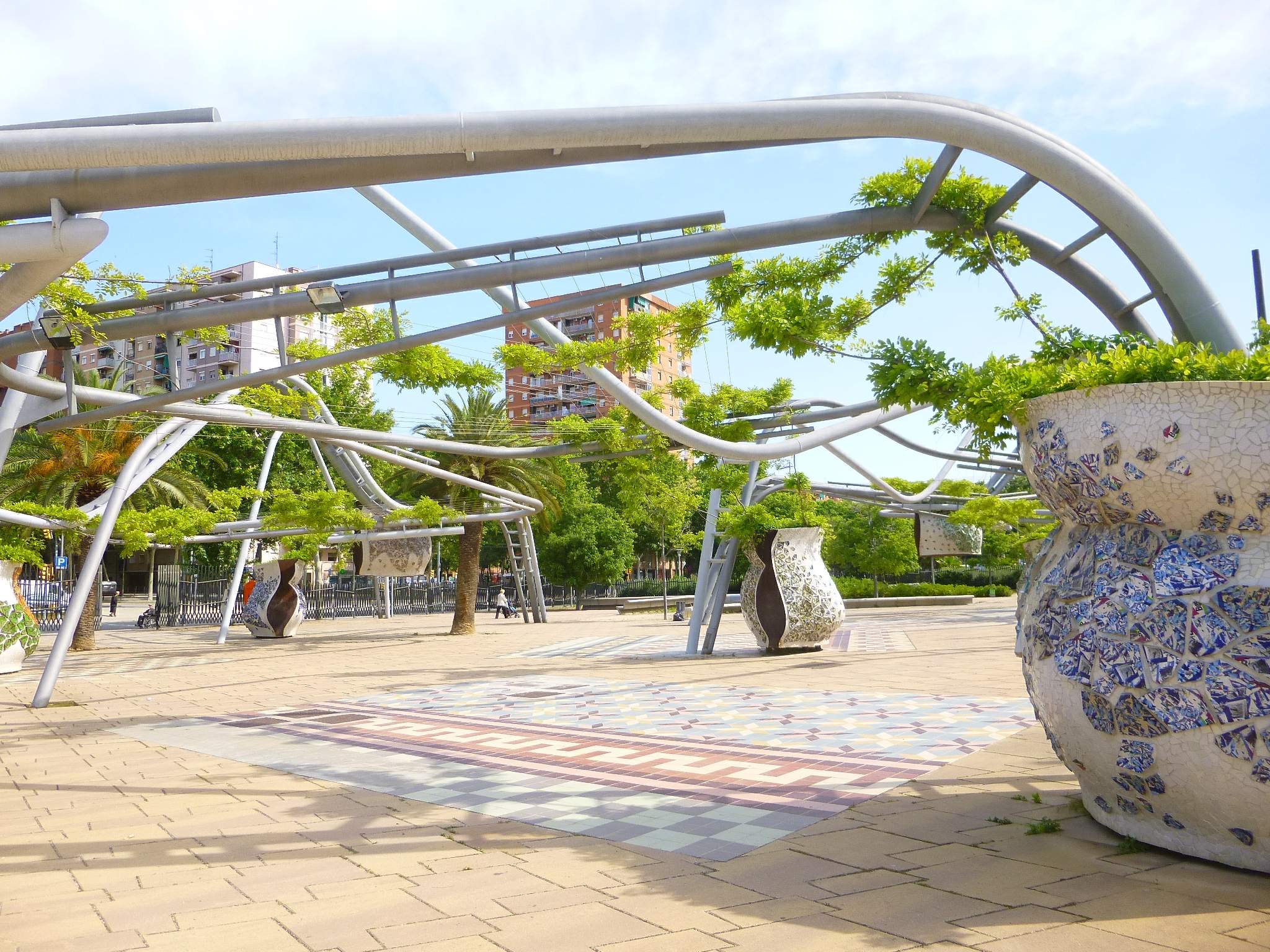 Where to stay in Diagonal Mar
Perhaps after reading all of the wonderful things to see and do in Diagonal Mar, your heart is now set that this is the ideal place for you to stay in Barcelona. Diagonal Mar is an excellent choice if you are stuck between wanting the beautiful historic side of Barcelona, mixed with the modern, as many of the apartments here have newly renovated interiors, inside fantastic historic buildings.
AB Apartment Barcelona has many excellent apartments in Diagonal Mar for you to have the perfect stay in our city. Whether a solo traveler, couple, or group of friends, there is a wide variety of apartments to choose from. Check out our website or get in touch with our friendly team who would be delighted to assist you in finding your perfect apartment for your time in Barcelona.