While you're spending your holiday in Barcelona, you'll probably want to buy a nice souvenir that will help you remember this beautiful city and all the things you've experienced. Perhaps you would also love to bring something back for your loved ones, or send them a romantic postcard.
Beware: there are many tourist traps. And let's be honest, do you really want to buy a cheap mass-produced product at an overpriced price that might not even survive the flight home? We want to help you find a truly unique, local and handcrafted gift – check out some of our ideas.
For Ceramics Lovers 
At Ceràmica Villegas you will find special handmade ceramic works of art. Each piece is handmade and therefore a little bit unique. You will find sculptures in all shapes and sizes and many other great pieces to discover. Step into a wonderful world of fantasy sculptures.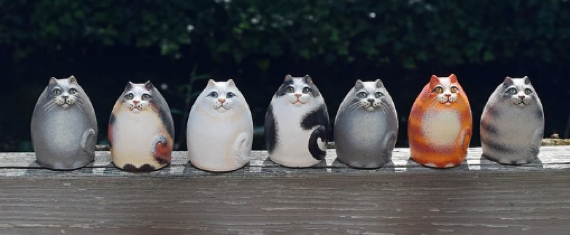 Depending on the season, there are also traditional motifs to discover, such as nativity figures, Easter chicks, guardian angels, animal figures, lucky charms, clocks… or what about a handmade miniature of Gaudi's masterpiece, the famous Sagrada Familia?
Adress: C. Comtal, 31, 08002 Barcelona
Bonus tip
Not a fan of figures or sculptures, but love the idea of traditional Catalan ceramics? Don't worry, we have the perfect solution for you. Take a look at Art Escudellers. Here, you can buy tableware, wall paintings, picture frames, mosaics and much more. And perhaps there's the ideal plate to go with grandma's collection? With over 20 years of experience, Art Escudellers offers a place where you can experience traditional handcrafted art from the region. A place where old and new, traditional and modern, classic and futuristic, mix.
Address: Carrer dels Escudellers, 23, 08002 Barcelona

For shoe fans
Perhaps you've noticed it on your wanderings through the streets of Barcelona, many locals wear a special sandal here in the warmer months: "espardenyes". They are not only beautiful to look at, but also practical, as they are made of natural materials such as leather, canvas or cotton and offer support and comfort on the city's cobblestones. There are endless models, for men and women, with heels, flats, lace-ups or sturdy shoes.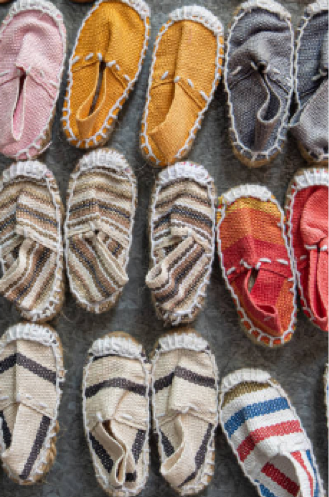 At 2 Espadrilles you can buy handmade models or simply have your own individual pair of espadrilles made. You can choose the model, the heel of the shoe, the colours and the materials. In this way, you can buy a beautiful pair of shoes, tailored to your taste and comfortable on your feet every summer. Thanks to the good quality, these espadrilles will certainly be a long-lasting investment.
Adress: C. del Bisbe, 2 BIS, 08002 Barcelona
For creative art admirers
Barcelona can definitely be called a city of artists! Antoni Gaudí, Joan Miró, Pablo Picasso and Salvador Dalí, have all settled in this beautiful city and created their masterpieces. If you want to take a little piece of this art and creative spirit home with you, then come and visit Art Gaudí. Here you will find many special pieces inspired by the famous artists and their work. How about one of Dalí's famous melting clocks or a print by Miró? The shop offers a wide selection, including more unusual pieces such as Sagrada-themed shot glasses or a Picasso's puzzle.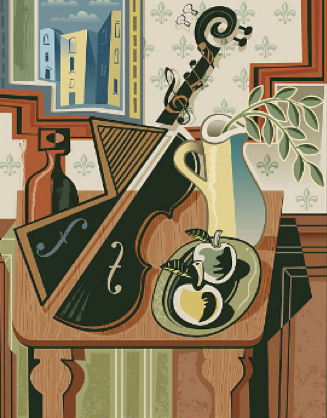 If you are looking for a special postcard, this is the place to go. Local contemporary artists also find their place here, so you can discover many treasures among all the great works of art.
Adress: C/ de la Tapineria, 10. 08002 Barcelona
For those with a sweet tooth
If you know someone who loves sweets or if you have a sweet tooth yourself, then you should definitely pick up a gift that is as traditional as it is delicious.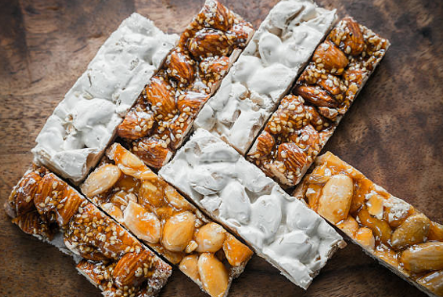 The torrons, a classic Christmas sweet treat of the region, will certainly delight you and your loved ones.This nougat speciality comes in countless flavours and shapes. At Vicens you will find everything you can dream of, as well as many creative variations on the classics such as torró made of cheese! Take the plunge and let the friendly staff give you expert advice on which variety suits you best. Alternatively, take a bit of everything and try your way through the assortment.What's not to like?
There are many shops all over the city – certainly also near you!
For cuddly friends
Another unusual souvenir is surely a beautiful cushion cover or a cosy blanket. This way you can simply take the "Barcelona feeling" home with you or surprise your loved ones with a colourful gift. At Calma House you can dive into a world of cosy cushions and quilts. There are also many beautiful home accessories to discover (e.g. decorations, carpets or lampshades). You will also find the right gift for your furry friends here.
There are different collections depending on the season, so it is worth visiting at any time of year. What are you waiting for? Transform your home with some Barcelona flair.
There are a few shops in the city, including one in El Born or Gràcia.
For wine enthusiasts
Last but not least, what would Spain be without delicious wine? The region of Catalonia, especially, is known for its excellent and award-winning wine specialties. Do you have a group of friends or family members who enjoy a good glass of fine wine? Then we have you covered. You can, of course, buy very good wine in one of the many wineries in the region and around Barcelona. But if that's too inconvenient, or if you don't want to leave the city of Barcelona, then that's not a problem either.
Take a look at the Celler de Gelida, one of the oldest wineries in Barcelona and has the best wines with Catalan designation of origin. In the store, you will be attended to by experts who will be happy to give you advice and help you choose the right product. We guarantee that you will find something suitable!
C/ del  Vallespir, 65, 08014, Barcelona
Bonus tip:
Become an absolute master at gift-giving at your next celebration by bringing your loved ones special something. For example, one of the special gift bottles (a particularly large, richly decorated bottle), a present basket with a selection of different specialties or a traditional porró (a special Catalan vessel for serving the wine). Or if you prefer sparkling wine, take a bottle of traditional cava, which is similar to champagne and is enjoyed here in Barcelona and the region on holidays such as Christmas. You can never go wrong with that!
That's it! Hopefully, we were able to give you some good ideas about what you would like to buy as a souvenir. If you enjoyed this article, you can find more (mainly mouth-watering) gift ideas in our blog on the best souvenirs from Barcelona.