After a trip away, there's nothing better than bringing your family and friends some fun trinkets that you've picked up on your travels. If you leave it until the last minute to find a souvenir for your loved ones at home, we imagine that the classic Sagrada Familia fridge magnet now takes pride of place on everyone's fridge!
But, if you want to get a bit more creative in finding a fun souvenir to give to your friends and family, there's plenty of great gifts that better capture Barcelona's culture. For some ideas, this is our list of ideas of the best typical souvenirs from Barcelona.
Torró
Torró (Turrón in Spanish) is a delicious Spanish nougat that has been popular in the country for over 500 years! There are different types of turron depending on where it comes from and what your preference is, but all traditionally have the base of honey, sugar and egg white, with toasted almonds or other nuts. The main two types of turron to choose between are the harder, brittle type, which has chunky nuts (the Alicante version), and the softer kind which is much easier on the teeth (the Jijona variety). There's a much wider flavour choice than this of turron however, including chocolate
Turron is typically enjoyed at Christmas in Spain but is still available to buy all year round. In Barcelona, there are loads of great places to pick up turron from. We recommend: Planelles Donat, Dulces y turrones La Campana, and Torrons Vicens Petritxol.
Cava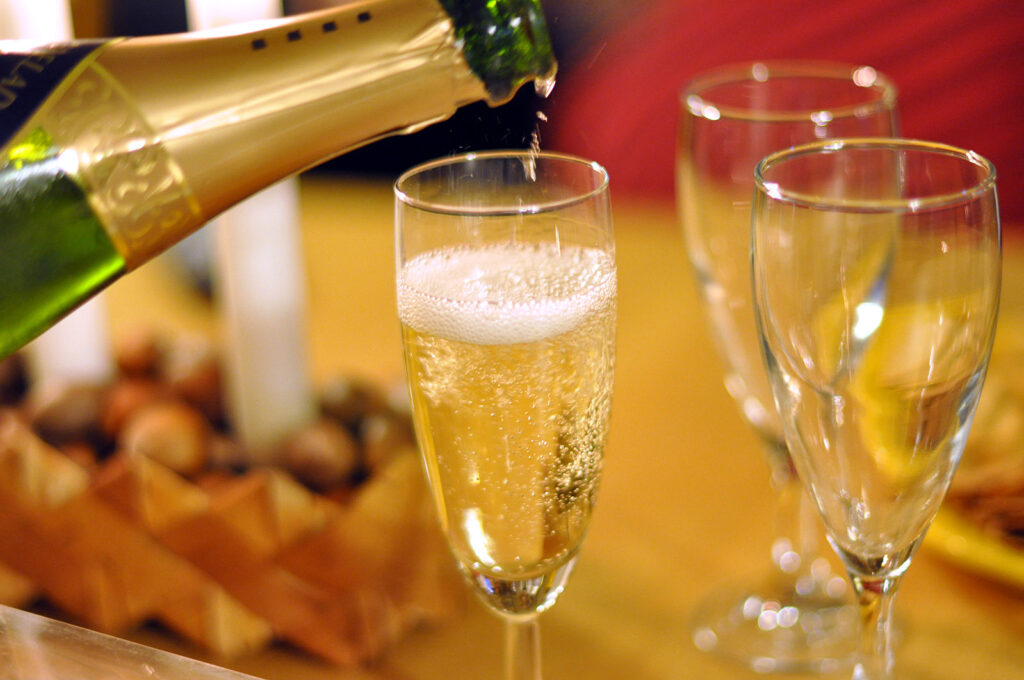 Catalonia's answer to its French neighbour's better-known champagne, but at a fraction of the price, should be next on your gifting list! Cava is a sparkling wine of Designation of Origin (DO) status from Spain, using the same rigorous production method as champagne, with the vast majority being produced in the Penedès area of Catalonia. There are different types of cava to choose between depending on your desired level of sweetness, on a scale of no added sugar in the Brut Nature varieties, all the way up to 50g of sugar added to the Dulce (sweet) cavas.
The benefit of being so close to where the cava is grown and produced, is that the cost is sometimes cheaper than a bottle of cola! You can pick up a bottle in the supermarket for as little as €2.50, with a superior quality bottle still only coming in around €15. If you're looking to enjoy a few glasses yourself while you're here, check out our blog on the best places to enjoy cava in Barcelona  too. If baggage limits allowed for it, we'd be filling our suitcases to the brim with cava!
Olive oil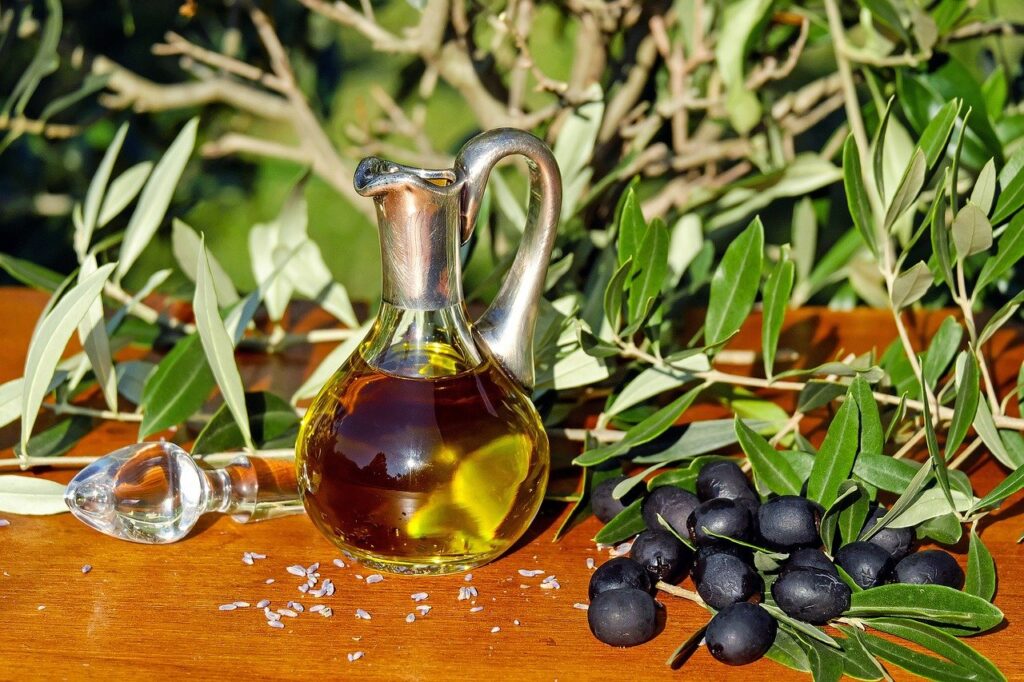 Did you know that nearly 50% of olive oils in the world are produced in Spain? The combination of the warm, Mediterranean climate and location makes it the perfect country for cultivating delicious olives. In Spain, there are 260 different olive varieties, spread throughout 32 protected Designations of Origins. Just like wine and coffee, olive oils are rated for quality and defined by taste, from light and fruity Catalan oils to robust and strong bodied Andalusian varieties.
In Barcelona, olive oil flows like water! You can find olive oil everywhere you look in the city, but there are some particularly good places to pick up a bottle to bring home as a souvenir. We recommend: La Chinata, Oli Sal, Olisoliva Com and Vom Fass.
Jamón Serrano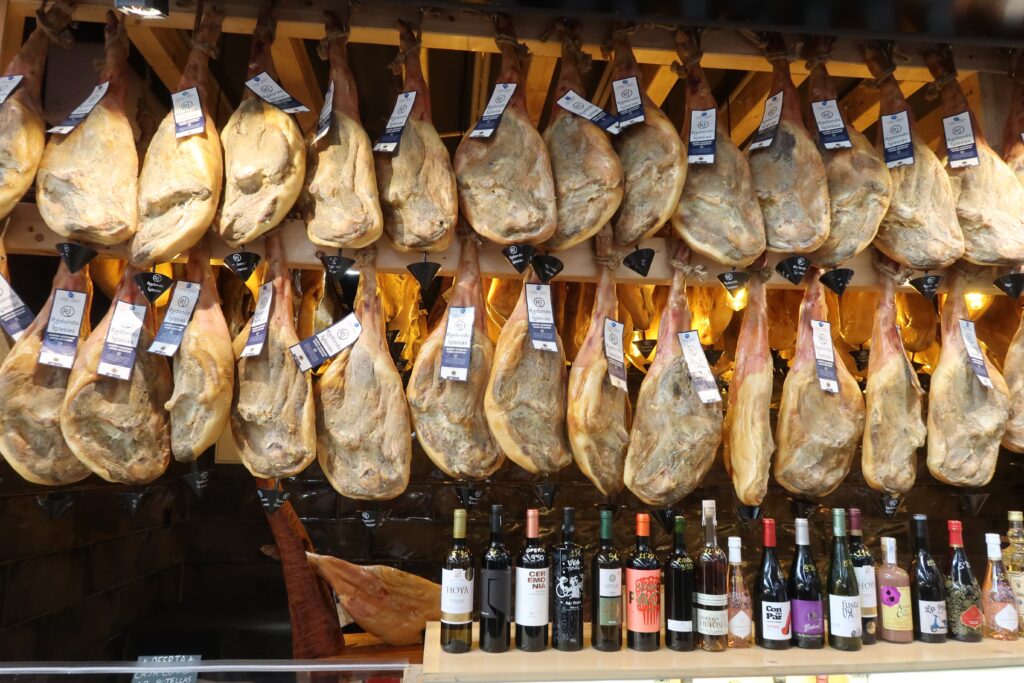 Jamón is a type of dry-cured ham that is produced in Spain and is one of the most instantly recognisable food items of Spanish cuisine. Regularly seen on tapas menus all over Barcelona, it is typically served in thin slices, either hand carved from a leg or cut with a slicer. Similar to the Italian prosciutto, however jamón has a longer curing phase (up to 18 months), which gives a dryer texture, deeper colour, and stronger flavour than prosciutto.
Whilst it could be slightly difficult to lug an entire ham leg back on your flight, it's a great gift idea to buy the thin, sliced packs to give to your loved ones. Easily transportable and at reasonable prices, we're sure your friends and family would love a taste of Spain. You can buy it from any supermarket in Barcelona, but if you're after a great quality jamón serrano, we recommend heading to Jamonarium, Reserva Ibérica, or Enrique Tomás.
Modernist style ceramics
Modernisme, also known as Catalan modernism, is the instantly recognisable style of art in which Barcelona is famed for. Championed by world famous artists such as Antonio Gaudí and Eusebi Güell, the modernist style is characterised by asymmetrical compositions and minimal ornamentation. But you don't need to be an art buff to appreciate the beauty of the incredible architecture in this style in Barcelona, such as the Sagrada Familia and Parc Güell.
To give your friends and family a taste of this breathtaking architecture and design from home, we recommend picking a souvenir such as a ceramic in classic modernist style. Many different souvenir shops all over the city offer fun gifts in this style, such as mugs, plates, bowls, whatever takes your fancy!
Vermouth
Vermouth, or vermút in Spanish, is one of the most popular aperitifs to have up and down bars across the country. Nothing sums up Barcelona more than a Sunday aperitif sitting out on a sunny terrace before lunch. Vermouth is an unusual drink made from fortified wine brewed with botanical herbs, and typically served with an olive and a slice of orange – delicious!
To bring a taste of Spanish sunshine day drinking back home with you, you can pick up a bottle of vermouth from any supermarket, or for a good quality bottle we have a few recommendations. Head to Bodega Maestrazgo, Vila Viniteca or Colmado Quilez to pick up a fantastic vermouth for your loved ones to enjoy.
Barça jersey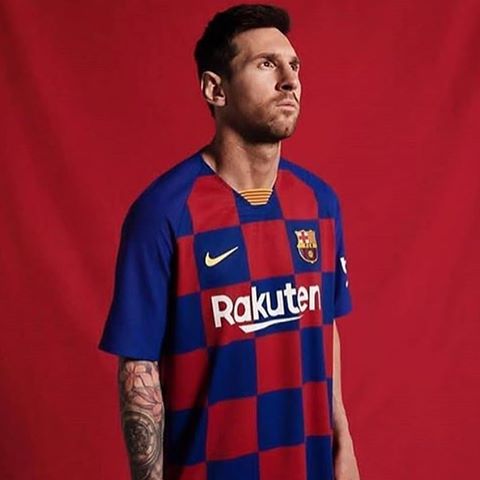 One of the most obvious choices for any football fanatic in your life, but emblematic of the football mad city of Barcelona, would be to pick up an FC Barça jersey to take home as a souvenir. With 70 trophies, 20 league titles, and three Champions League titles, Barcelona Football club is one of the most successful in world history. Choose between buying an iconic Messi jersey, or even by getting your loved one's name printed on the back for a more personal touch.
Any souvenir shop in town will sell unofficial jerseys at a fraction of the price, but if you're after the real deal and willing to pay a bit more, FC Barça has loads of shops across the city for you to pick up a jersey before heading home.