Have you been thinking about going on a pub crawl? Well, this is the blog for you! A pub crawl is a brilliant way to explore Barcelona's buzzing nightlife, all the while saving money on fabulous drink deals and making new buddies as you go. 
You will get to visit both popular pubs and bars, and some of the city's hidden gems you would not otherwise get to know. A pub crawl is a perfect opportunity to familiarise yourself with the city. So with no further ado, here are the Best Places to Pub Crawl in Barcelona!
Ovella Negra 
Starting strong in first place is the Ovella Negra.  Located just off the Ramblas, this bar is always packed with tourists and locals alike…and for good reason. The drinks here are inexpensive, and they even serve popcorn free of charge. What's not to like?
The vibe is always buzzing at this brilliant spot, you might not want to leave. They often play cheesy European bangers while you sink your pints. Such fun!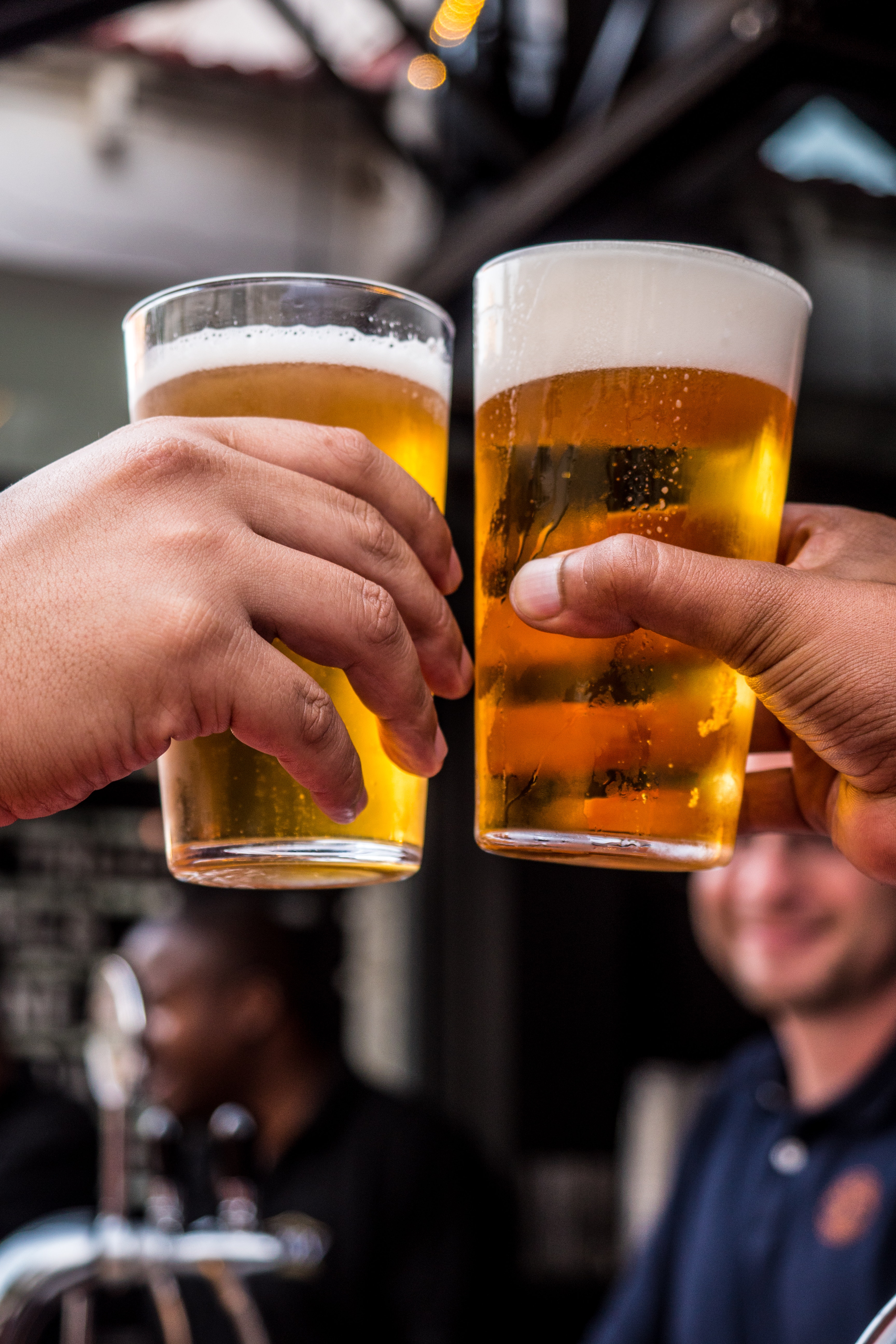 The George Payne 
This sports bar and party bar is the perfect place to stop next on your tour of the city's pubs. The George Payne is located just a few minutes away from Plaza Catalunya and is always a popular spot to enjoy a few drinks with friends. There are often events going on in the pub, from football game showings, to frat and Halloween parties. Large screens are displayed all around the bar, with loud music playing as the night goes on. It's not one to miss on your pub crawl, that's for sure!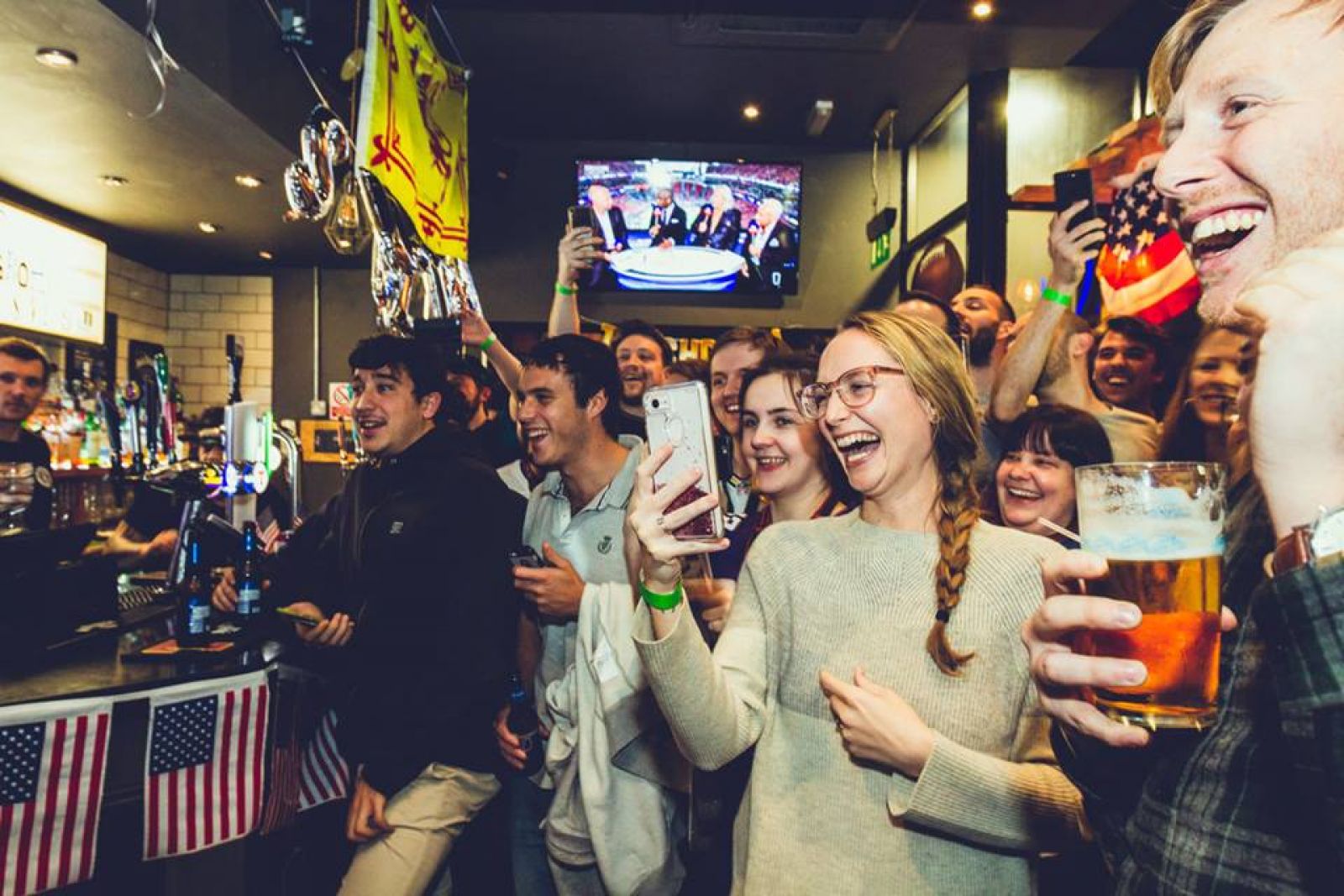 Espit Chupitos 
The next spot on our list is Espit Chupitos. This super-cool bar has over 600 shots to choose from, each with their own well-matched name. This bar is the perfect place to turn up the volume on a pub crawl and get ready to party. From creamy shots and spicy ones, to shots set on fire in front of your very eyes, there is something for everyone here. The shots are not too expensive either: only 2 or so euros a piece. The menu is extensive but does not give away much about the shot you'll be tasting, so be sure to ask the bartender for their recommendation!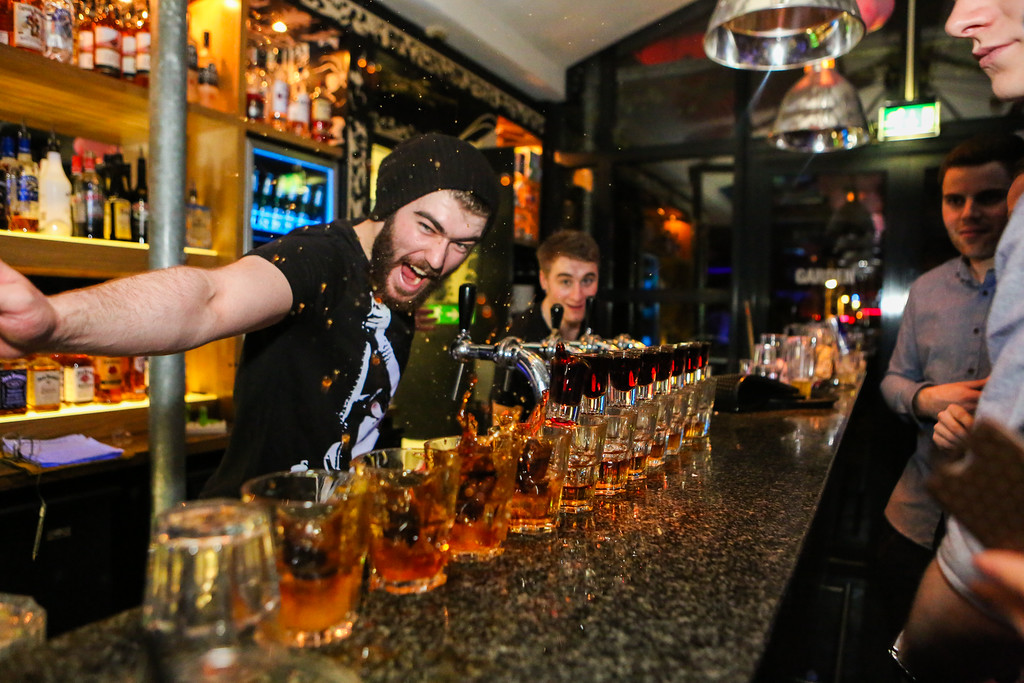 Belushi's
You're in for a treat as Belushi's! This bar is a lot of fun with great music playing in a fabulous atmosphere. Like the George Payne, Belushi's has large screens on display, perfect to enjoy international sports games or watch music videos on a larger scale. The drinks are cheap and the staff have great vibes, keeping the party going as you hop from bar to bar. They also have lots of food on offer, Belushi's is definitely one to check out on your pub crawl!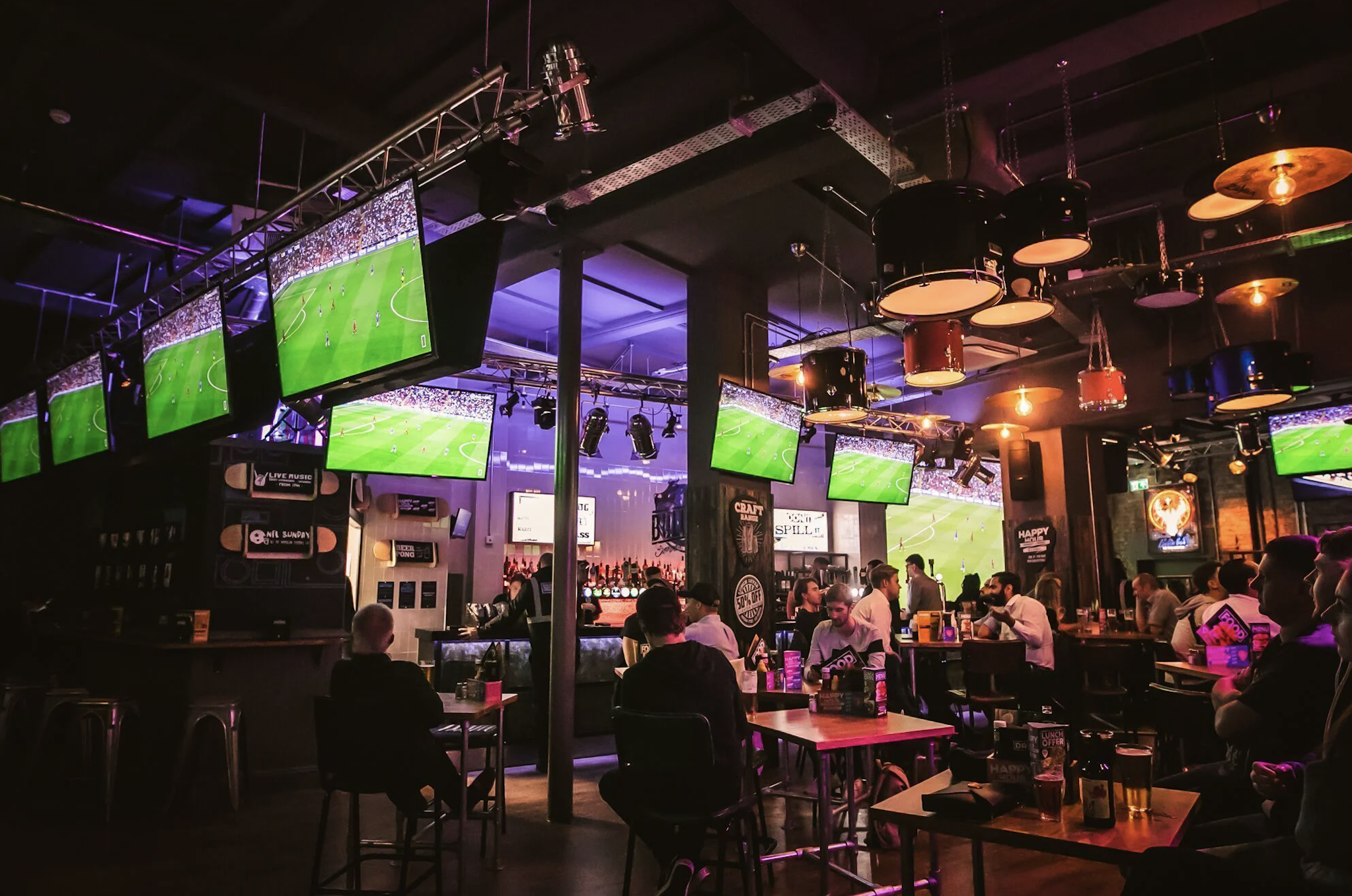 Nevermind
Our final recommendation on your pub crawl of Barcelona is Nevermind. With two locations: one in the Gothic Quarter and one in El Raval, Nevermind is an edgy and cool location to get some drinks down you. 
Drinks here are super cheap. You can buy a beer for just 1.50 euros, a pint for 3 euros and even a cocktail for just 5 euros. They also have a 'happy hour', which lasts until 10 o'clock, to have drinks at better prices. If you're looking for a more authentic and original off-the-beaten-track recommendation, Nevermind is the spot for you. The bar's Raval location even has a skate ramp inside! What's not to like?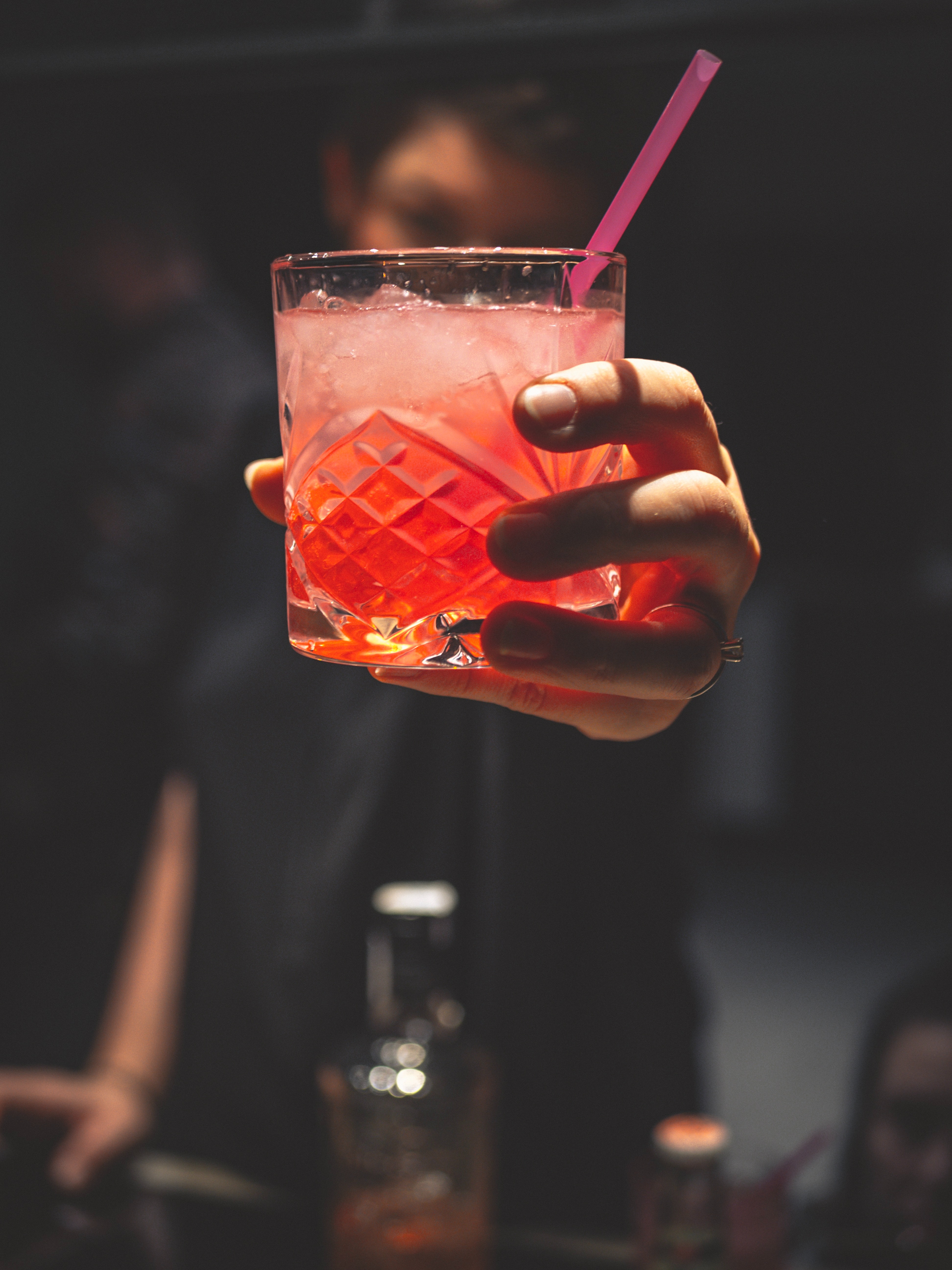 Final
recommendation: Take part in an organised pub crawl
Barcelona has plenty of organised pub crawls to take part in. Companies organise nights out around the city's best spots with other like-minded drinkers: a great way to make some new friends! 
Pub crawl Barcelona, The Barcelona Bar Crawl and VIP Nightlife Tour, for example, offer great packages for pub crawls. Engaging in an organised crawl also gives you access to deals in the pubs you visit. This is a great option if you're seeking a little more structure to what can be a rather chaotic event!
So, there you have it! Our guide to the best places for a pub crawl in Barcelona. If you enjoyed this, why not check out our blog on the Top 5 Cocktail Bars in Barcelona.