El Raval is one of the city's coolest districts. With trendy restaurants, cafés and bars opening up constantly in this artistic neighbourhood, it is no wonder that decent brunch spots in the area are in high demand. The rising popularity of brunch greatly excites us. It is the perfect way to energise yourself before a long day of seeing the sights, or conversely a perfect activity in and of itself. Meet with some friends, sit out in the Barcelona sun, and enjoy some delicious breakfast food. What better way to spend your holiday? So without further ado, let us introduce you to Our Guide to Brunch in El Raval.
Caravelle 
First up on our list of recommendations is Caravelle. This fabulous brunch spot has an extensive menu with something for just about everyone.  Its menu has a great mix of veggie and vegan options alongside the more traditional meat based brunch classics. The tofu scramble, miso mushrooms or mango and chia bowl for example are some seriously delicious options for anyone in the group, let alone just the vegans! Caravelle serves everything across the savoury to sweet spectrum. 
If you have a sweet tooth, our recommendation would definitely be the French toast. Caravelle take this brunch classic and zhuzh it up with cheesecake cream, red berry curd, caramelised banana, fresh berries and crumble topping. What's not to like?
If savoury is more your vibe, then why not give their poached eggs a go? Once again, these are more than just your classic poached eggs. Caravelle take the humble dish and pimp it up a bit with their own personal flair: miso roast pumpkin, whipped feta and za'atar. Yum yum!
Address: Carrer del Pintor Fortuny, 31, 08001, Barcelona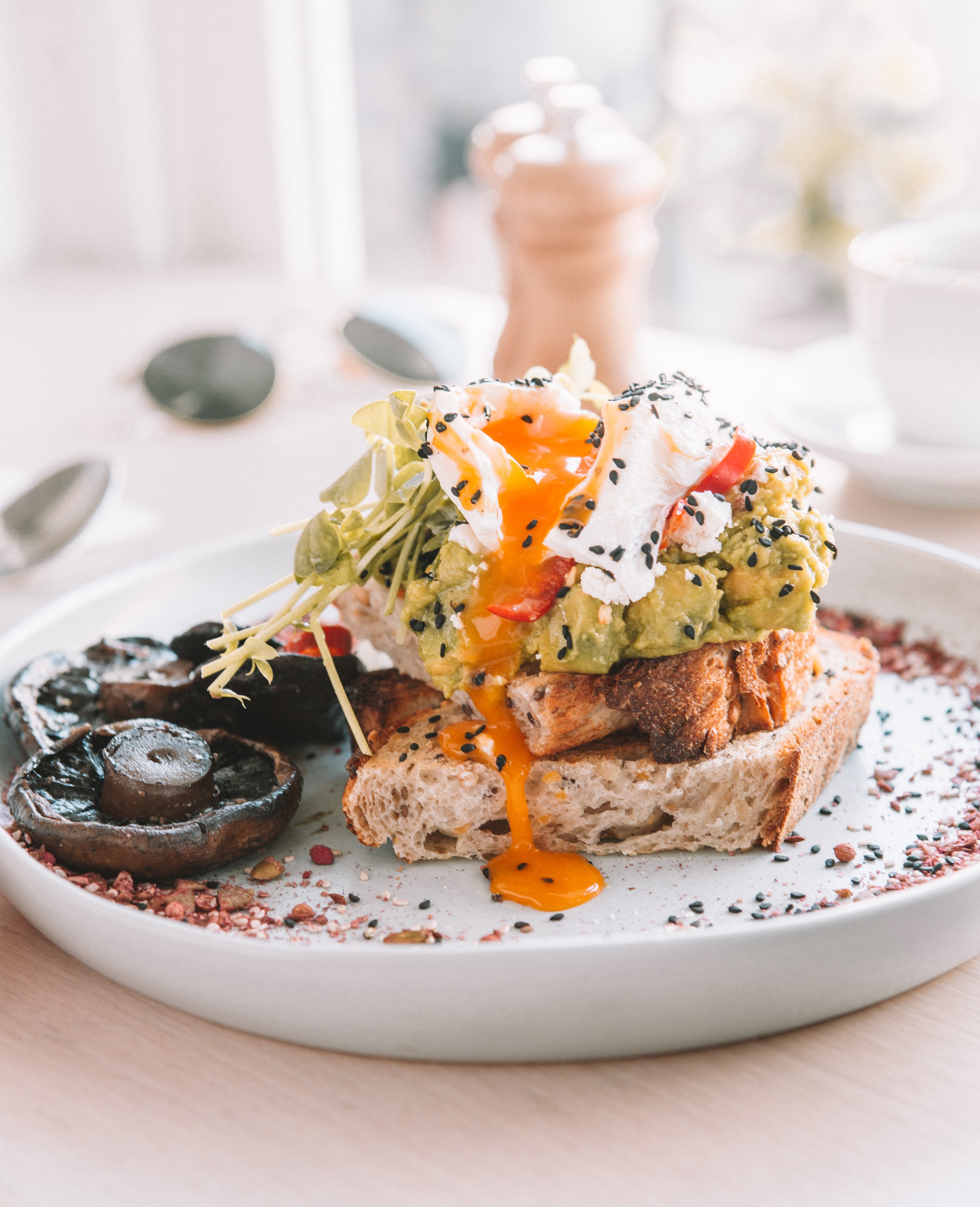 The Bagel Hood 
The Bagel Hood serves up some seriously good bagels. For brunch on the go, this is the spot for you. First of all choose your bagel from their freshly baked selection (we'd go with the cheese bagel) and fill it how you'd like. 
Many of the bagels have super fun names: our personal favourites being the Tuna Turner bagel and the Nina Salmon. Our recommendation would be the "Gringo Starr" Bagel, however, which is filled to the brim with crispy bacon, double cheddar cheese and grilled egg. What a way to start the day! 
The Bagel Hood is conveniently located in El Raval. From here you are just a five-minute walk from the Barcelona Museum of Modern Art, so be sure to take advantage of this on your excursion.
Address: Carrer de Ferlandina, 61, 08001, Barcelona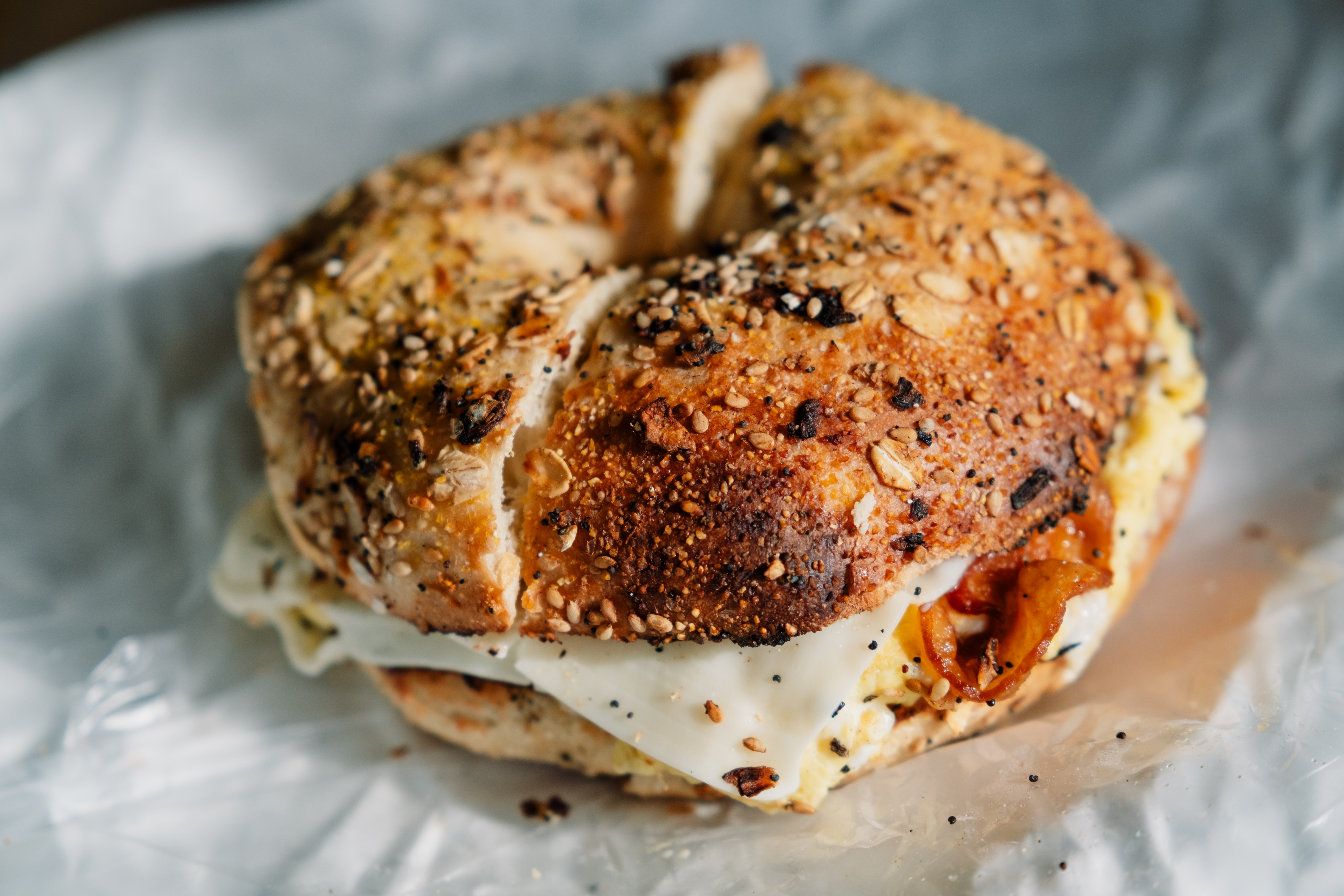 Fat Schmuck
This trendy spot is an institution in the Raval neighbourhood. From the group behind the highly successful Two Schmucks and Lucky Schmuck, the Fat Schmuck is next on our list… and for good reason. With fun cocktails and seriously good grub, there's no wonder this brunch spot is always packed. At the Fat Schmuck, classic American diner-style food, mixed with an authentic asian twist, is the name of the game. 
From truffle cheese and serrano ham croissants to spicy fried chicken with waffles, smoked cheddar and toffee butter ice cream, the menu is varied and super unique. The restaurant's interior is also super laid-back and welcoming-perfect for those chilled-out Sunday mornings. The Fat Schmuck therefore places high on our list of recommendations for brunch spots in the city. This is certainly one to check out!
Address: Plaça d'Emili Vendrell, 08001, Barcelona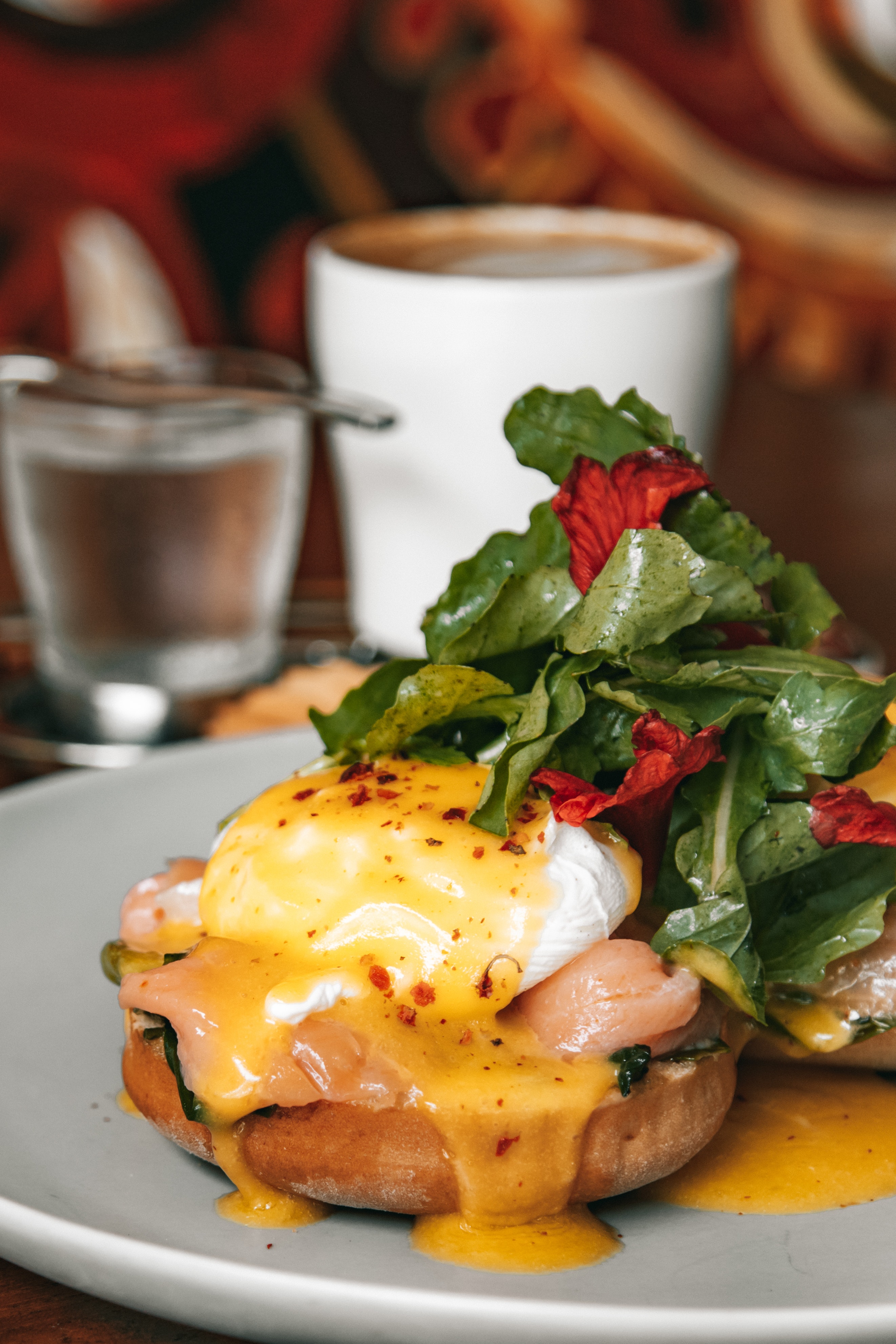 Kino
Located just 1 minute from the Barcelona Museum of Contemporary Art, Kino is another great option for brunch in El Raval. Whilst their breakfast menu is fairly limited, it is served until 3pm and is utterly delicious. This popular spot has a great outdoor area as well, making it an ideal location to sit back and enjoy the sun whilst you eat. 
We recommend their breakfast wrap. With scrambled eggs, bacon, pico de Gallo, hash browns, cream cheese and cheddar…it doesn't get much better. All that's left to do is get stuck in!
Address: Carrer de Ferlandina, 23, 08001, Barcelona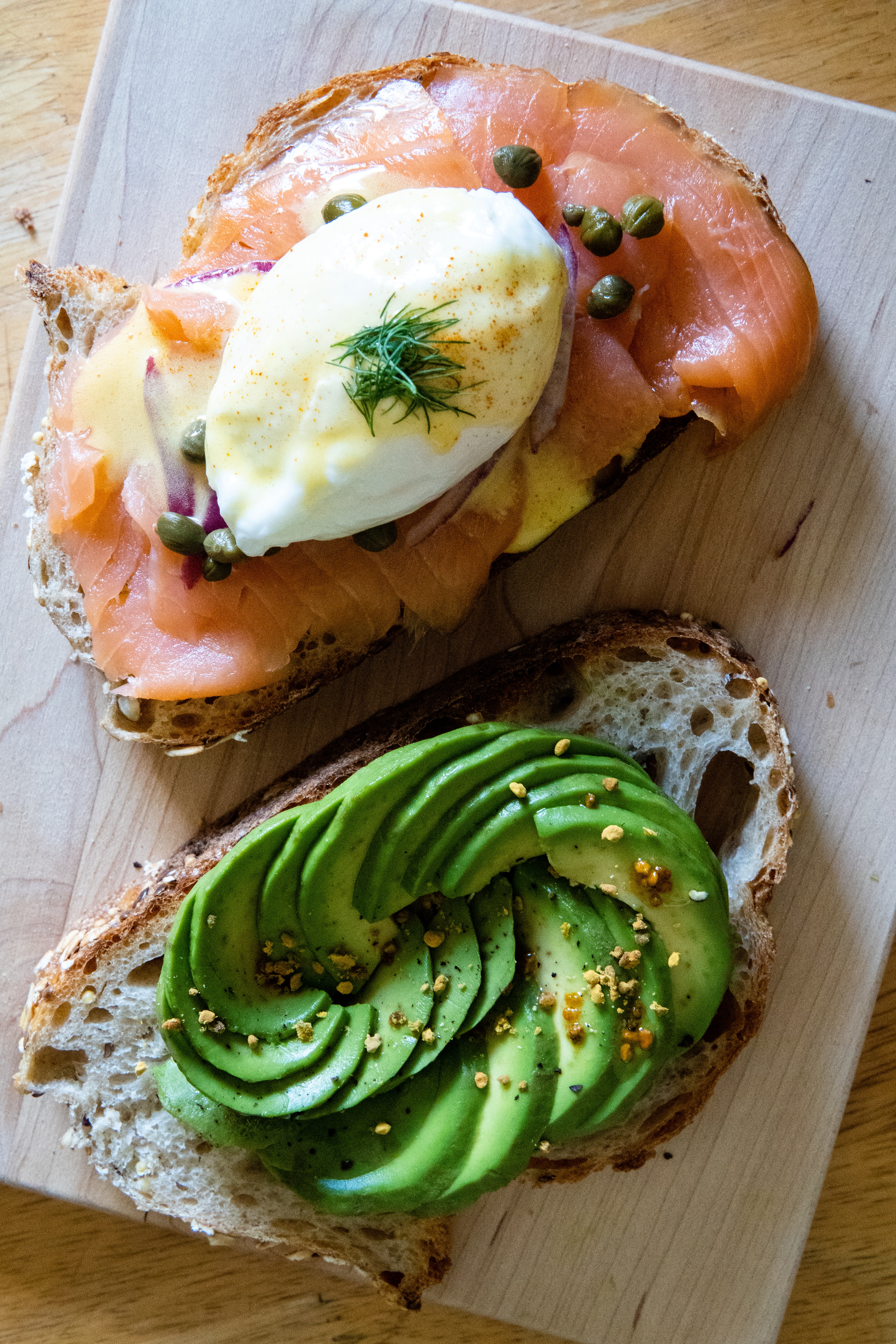 So, there you have it! Our Guide to Brunch in El Raval If you enjoyed this, why don't you check out our blog on The Top 5 Brunch Spots in El Born for more brunch recommendations in the Catalan Capital.