Barcelona is home to many artists and heroes whose names you may well recognise and know, but there are also many names who may not necessarily ring a bell. Among these are some of the most influential women in history, Women who have become famous for their entrepreneurial spirit, intelligence, courage and contributions to Barcelona's history.
These striving sophisticated women are some who you should get to know and understand by discovering the history behind their significance in our incredible city. Our article is dedicated to those inspirational women who have been significant in the development of Barcelona city.
Teresa Claramunt (Politician, Activist, Trade Union Leader)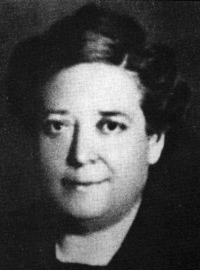 Teresa Claramunt is a Catalan anarcho-syndicalist leader who was one of the first women involved in the organisation of the Spanish labour movement. She participated in various foundations of groups of anarchist workers, she was involved in many protests and strikes and she was arrested for her activities on several occasions. She was commuted to banishment and almost given the death sentence. This was overturned, yet the violence she suffered in prison lead to her contracting paralysis and ending her political activity.
Mercè Rodoreda (Postwar author)
Considered to be one of the most influential Catalan authors of the postwar period is Mercè Rodoreda. Her most acclaimed work is the 1962 La Plaça del Diamant (the time of the doves). This novel focused on the life of a young woman facing the difficulties of the war and finding her own inner freedom. 
She has now been called the most important Catalan female novelist of the postwar period, and her influence can be supported by the references of other authors in her work and the international repercussions, with translations into more than thirty languages. 
Mireia Belmonte (Sportive, Catalan Olympic Champion)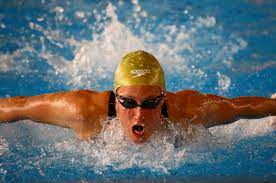 Mireia Belmonte is one of the most outstanding and awarded Catalan sportswomen in history. She was crowned Olympic champion in the 200-meter butterfly on August 10, 2016, at the Rio Olympics, the first Spanish gold medalist in her sport. Four-time Olympic medallist, eight-time world champion, thirteen-time European champion, she holds the world records in small pool of 400 meters freestyle, 800 meters freestyle, 1500 meters freestyle and 200 meters butterfly.
Amalia Alegre (Activist, Spokesperson)
On January 13, 1918, Amalia Alegre, a mother and worker from the El Raval neighbourhood, organised a meeting with her friend and journalist María Marin, in which she declared that it was necessary to revolt against the misery that affected her and her neighbours. This included troubles from the first world war, famine and the Spanish flu. She posted her demands in the newspaper "La Pulibicidad", which she pasted on the walls of the street, and called on other women to join her cause, which proved to be effective, as four hundred women supported her.
Santa Eulàlia (Patron Saint of Barcelona)
Santa Eulàlia was born in the year 290, in Horta in Barcelona. At this point Christianity was just beginning to spread through Europe. Eulàlia was very faithful to her religion as a  Christian Martyr and was therefore imprisoned, put on trial and tortured. Santa Eulàlia is the patron saint of Barcelona and there is still a street in El Gotic that carries her name: Baixada de Santa Eulàlia. 
Rosalia Vila Tobella (Singer, Performer)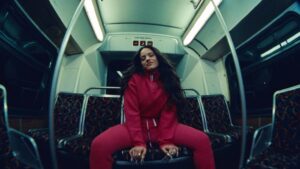 In 2018, at the age of 20, the Catalan performer made her first steps on the public stage and began to link projects. She participated the same year in a conference of the APAP in New York. A year later, she was a soloist at the Palau de la Música.  
Rosalia also performs in small bars in the Raval district of Barcelona. Nowadays, Rosalia is internationally known, and she multiplies her projects and collaborations with important artists, and she has received many awards and concerts.  
Montserrat Caballé (Singer performer)
Monserrat Caballé was born into a poor family in Barcelona, she rose to fame in 1987 when she performed alongside Freddie Mercury to record a song for the 1992 Barcelona Olympic Games. She is now one of the most famous Spanish voices of all time. She has also performed in a number of operas and replaced Marilyn Horne in New York's Carnegie Hall in 1965, where she received a 25 minute standing ovation. 
Mònica Terribas (journalist, teacher) 
Mònica Terribas is one of the most recognised journalists in Catalonia. At 50 years old, she has directed and hosted the program El matí de Catalunya Ràdio since 2013.  She works towards equality by talking about this in her journalism, teaching at university and providing programs and articles to emphasise the importance of equality. 
María Josefa de Massanés (Writer and poet)
María Josefa was an incredible 19th century writer and poet during the Romantic era. She was raised by her grandparents and often helped her grandmother with her work as an embroiderer. She was the first of her time to become a prestigious poet. 
Isabel Coixet (Director, Movie maker)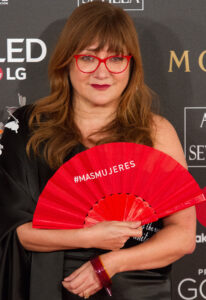 Isabel Coixet is undoubtedly one of the most recognised Catalan directors in the world of the 7th art. In 2018, she became the woman with the most Goyas awards in history. She became internationally known with the drama My Life Without Me in 2003.  Born on April 9, 1960 in Sant Adrià del Besós, a suburb of Barcelona, Isabel Coixet has been immersed in the world of the 7th art since her childhood.   
Maria Josep Colomer i Luque (first lady to fly a plane)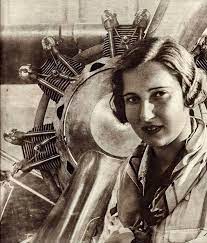 Born in Barcelona in 1913, Maria Josep was the first woman in Catalonia to fly a plane. She grew up in the traditional bourgeois family, but she knew from very young that her future was in aeronautics. She met the architect of the airfield in Catalonia, very quickly becoming the face of his marketing campaigns. She flew in secret instead of going to a women's college to study, until she began her pilot training whilst working at the airfield. 
Maria Aurelia Capmany (author, writer)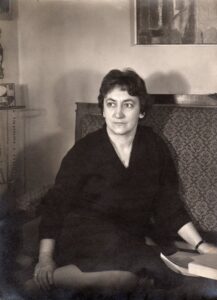 Maria Aurelia Capmany (1918-1991) is a Catalan writer whose main subject oscillates between the situation of women in the contemporary world and the critical testimony of society. Daughter of Aureli Capmany and granddaughter of Sebastià Farès, she wrote in various fields, including the novel, theater, teaching, essay and journalism, demonstrating a rich and fluid language.
She has now collaborated with several newspapers, compiled articles, short stories and narratives – Coses i noses (1981) -, and has translated and adapted works by other authors, a merit recognised by the Italian Ministry of Foreign Affairs, thanks to the fact that Capmany's translations have contributed to the diffusion of Italian literature.   
Carme Ruscalleda (Catalonia's top chef)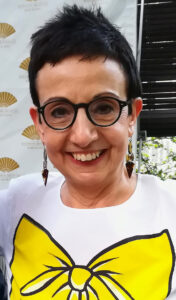 Ruscalleda, born into a humble family of farmers has become known as one of Catalonia's top chefs. Regardless of being a woman in a male- dominated industry, Ruscalleda is the world's only seven Michelin- starred female chef. She studied cooking before opening her first restaurant in 1988 in Sant Pol de Mar, the seaside town beside Barcelona, where she obtained her first Michelin star in 1991. 
For more on the most influential women in Barcelona, read our blog!