Top Gourmet Tapas Restaurants Barcelona 
If you visit Barcelona, you absolutely must try tapas, either at lunch or in the evening with a drink at sunset. A Spanish speciality famous throughout the world, the Catalan capital is full of tapas bars and typical restaurants where you can enjoy them.  
So we have selected for you a top of the range tapas bars and gastronomic restaurants in Barcelona.  
1. Gourmet Tapas By Sensi 
Sensi Gourmet offers a true "tapas & platillos" gastronomic experience in the Gothic Quarter that will surprise your senses.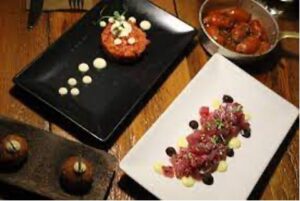 Sensi Gourmet opened its doors for the first time in 2015 and serves Sensi's most gourmet tapas. 
They aim to surprise customers and that is why they renew their menu every season. Using only quality ingredients, they work with local and eco-friendly ingredients.  
If you are vegetarian or vegan, don't worry! They also offer different options to ensure that everyone has a good time at Gourmet Sensi.  
Address: Calle Milans, 4. Barcelona  
Opening hours: Monday-Thursday & on Sundays from 6.30pm to 11:30pm and Fridays and Saturdays until 12am
2. Tapas Season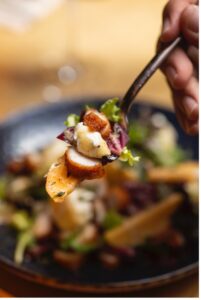 Tapas Season restaurant, located in Barcelona's Eixample, offers a variety of tasty tapas, pinchos and vegan dishes.  
The bar also offers classic cocktails prepared in a very creative way. 
From classics to avant-garde tapas and an incredible vegan offer, you will find in Season a wide variety of fresh and tasty dishes for all tastes.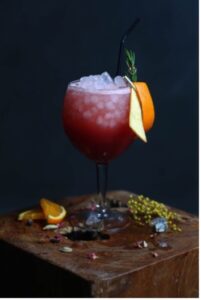 Opening hours: Open every day from 1pm to 12am
Address: Carrer de Aribau, 125 – 08036 Barcelona   
3. Bambarol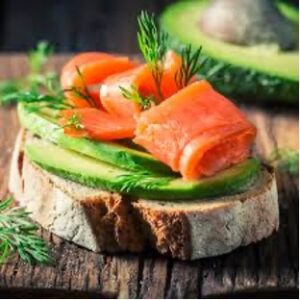 At the end of 2013, young Albert Ferrer and Ferran Maicas opened an interesting tapas and small plates restaurant on Carrer Santaló.  
At Bambarol, a small, cosy space with impeccable service, the two chefs offer a short and changing seasonal menu made with the best products.  
Their idea is to update the traditional tapas and give them their own personal touch. The result speaks for itself.  
They offer elaborate tapas and entradas, such as marinated salmon and avocado, scallops with shank and asparagus, beef tataki, smoked cheese, etc. Go there with your eyes closed!  
Opening Hours: Lunch: 1:30pm -4:30pm every day and Dinner: 8pm – 12:30am Thursday- Saturday (Closed Monday & Sunday)
Address: Carrer de Santaló, 21 (Barcelona)   
4. Agust Gastrobar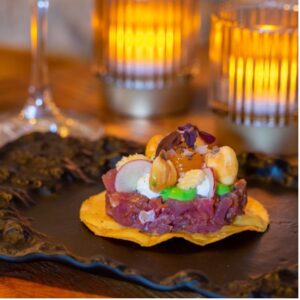 Agust Barcelona offers us the experience of a complete and fresh gastrobar to enjoy international gastronomy with flavours from other lands and other times.  
Its philosophy of fresh products and 0 km highlights the work of local producers in an exquisitely designed environment.  
Lovers of good food will fall in love with an offer that is constantly evolving and adapting to the freshest products of each season, offering a mouth-watering menu of tapas and dishes of Mediterranean and Spanish cuisine, with the quality of the product at the heart of the kitchen.   
The passion and dedication of Agust Barcelona has consolidated their position as a gastronomic reference point in Barcelona that you cannot miss. 
Address: Carrer del Parlament, 54 08015 Barcelona  
Opening hours: 7pm – 12:30am Wednesday to Friday and 1:30pm -12:30am Saturday and Sunday (Closed Mondays & Tuesdays)
5. Cañete Bar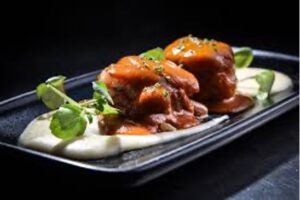 Bar Cañete revives the traditional tapas and presents a menu made with the best products,reflecting traditional cuisine. The restaurant has established itself as an honest restaurant, with quality gastronomy available to all.  
It is not a tapas bar like the others, it is the experience in each of its dishes, the affection, the product and the dedication. 
All the fish and seafood is served fresh and comes from the Catalan fish markets. All the vegetables used are in season, and locally produced. They offer a wide variety of tapas and appetizers, including shrimp tortilla, fried scallops, Iberian ham, Santona anchovies, small squid, etc;  
Opening hours: 1pm to midnight. Every day.  
Address: Carrer de la Unió, 17 08001 Barcelona  
6. Vinitus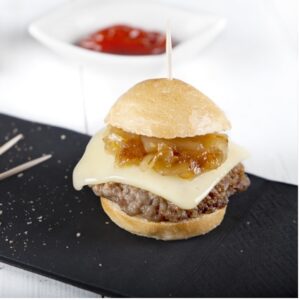 Vinitus is a typical Barcelona tapas bar, offering mouth-watering Spanish tapas, such as the 'al ajillo' tapas and its baked cod. The staff are creative, and the service is fabulous.   
Many people go to Vinitus to try the pudding, churros and gelatos.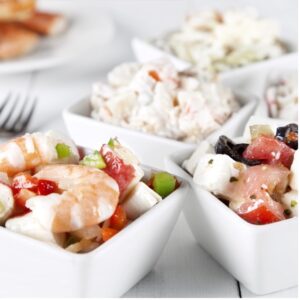 The prices here are said to be attractive. You will enjoy the divine decor and the warm atmosphere of this place.  
Times: Daily 12:30pm -12:30am
Address: C. del Consell de Cent, 333, 08007 Barcelona 
7. Teatro Barcelona (Ancient Restaurant Tickets)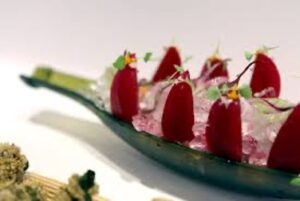 Prestigious chefs Ferran and Albert Adrià opened the Michelin-starred Teatro (Old Tickets) restaurant in 2011 in the space next to their 41º cocktail and snack bar on Barcelona's Paral-lel.  
To enter Albert Adrià's temple of tapas art is to enter a gastronomic wonderland. The restaurant, which is part of the gastrobar concept, is dedicated to contemporary tapas.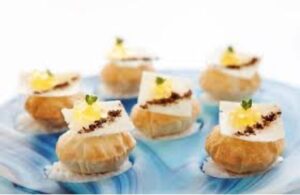 Five small dish bars and open kitchens surround the seating area, which is accessed through a vintage circus ticket booth.  
The dessert area has all the whimsy of Willy Wonka's factory, with giant bays hanging from the ceiling and pastry chefs practising their art right in front of the guests.  
Depending on what you want, you can try 'jamon de torro', tomato tartar, steamed razor clams with ginger, grilled tuna with the flavour of Iberian ham and much more…   
Address: Avinguda del Paraŀlel 164, Sant Antoni, Barcelona, 08015 
Opening hours: Tuesday to Saturday 7:30pm- 10:30pm
If you'd love to hear more about Tapas in Barcelona, why not check out 10 of the best cheap tapas bars in Barcelona?