Barcelona is a fantastic city for anyone that enjoys style, gorgeous architecture, and a tremendous assortment of local delicacies. Walking through the city allows for immersing all your senses in the Mediterranean. Check out our tips for enjoying Barcelona on foot!
Booking accommodation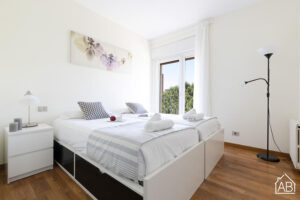 Barcelona is a sprawling city with an area of over one hundred square kilometers, so booking accommodation in the right location is integral to the success of your trip. Luckily, the city centre of Barcelona is compact and easily walkable. However, it is highly doubtful that you will hit all sites on one trip to Barcelona. You might instead pinpoint what you want to see before choosing where to stay.
Here is a breakdown of some of Barcelona's prominent neighbourhoods that are a great starting point for exploring Barcelona on foot:
Barri Gòtic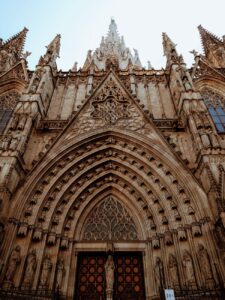 This area tends to have more tourists due to its proximity to many of Barcelona's top attractions. However, it is also the geographical and historical centre.
El Raval 
If you are searching for a more bohemian vibe, El Raval might be right for you. In recent years, the neighbourhood has been gentrified, and now has numerous independent shops and authentic bars.
El Born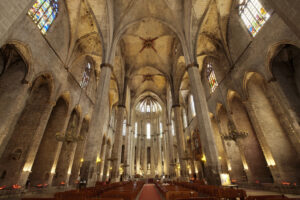 Not far from Barri Gòtic is El Born, which is famous for the Picasso Museum and its labyrinth of medieval streets. If you are after a sweeter experience, then head to the Chocolate Museum after enjoying tapas at one of the numerous bars.
Eixample 
Known for its tree-lined streets and Modernist architecture, Eixample is one of the most affluent areas of Barcelona, and it shows. Shopping, restaurants, and nightlife cater for a more contemporary, upmarket crowd.
Explore like a local 
Few people would consider leaving the house these days without their smartphone, and for a good reason. Gone are the days of clunky maps and bulky guidebooks. Now you can swiftly head to the app store and download ready-made city guides and walking tours. Look out for GPSmyCity, available on the iTunes App Store and Google Play.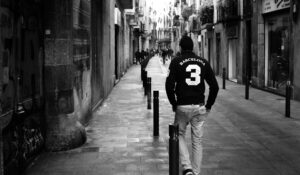 GPSmyCity currently has thirteen different walks for Barcelona, which is only one of the over thousand cities loaded. In addition, you'll get information and photos for the featured attractions and a detailed tour map. The best part is that the app works offline, so you can download it before walking out the door.
Be comfortable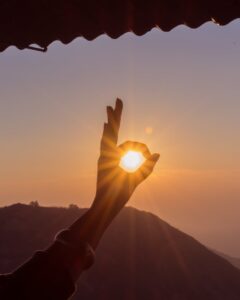 Barcelona is an ideal city for walking enthusiasts. However, it can be hot and humid with relentless sunshine. When pounding the pavement all day, you'll want to be comfortable and stylish from head to toe. Don't forget the following:

A sun hat

Sunscreen

Comfortable walking shoes

Lightweight, breathable clothing

A light scarf

Phone charger and adaptor
Pack for the day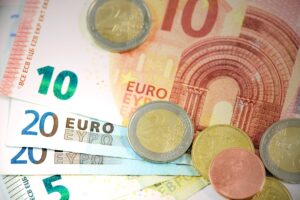 Cash is still expected in many smaller shops and eateries dotted around Barcelona. While the touristy districts will happily swipe foreign credit cards, you'll want to have Euro cash for markets and the like. When you pack for a day of walking around Barcelona, expect to be gone most of the day. It is unlikely that you'll want to double back to your hotel when you leave something behind.
Drop your bags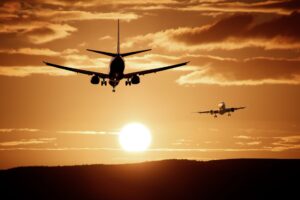 To get the most of a short trip to Barcelona, try to book a flight that lands early in the morning. You can then find luggage storage in Barcelona in a convenient location and experience the city's delights without any further delay. No one wants to be dragging a suitcase around until it's time to check in to your room in the late afternoon. 
Watch your valuables 
In general, Barcelona is a safe city, whether traveling solo or as a group. However, petty theft is still considered a relatively big problem, especially in the city centre, where pickpockets can take advantage of crowded areas. Therefore, be mindful of your valuables and ensure your wallet, ID, and passport are safely stored away from deft hands. 
Museums & Attractions with free entrance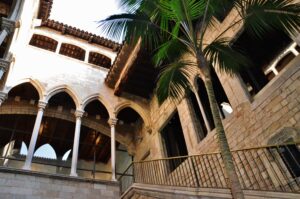 If you can adjust the timing of your trip to Barcelona, then try to be there on a Sunday when entry is free after 3 pm. On the first Sunday of every month, some of the best museums in Barcelona offer free access all day. These include:

City History Museum

Natural History Museum

Botanical Gardens of Barcelona

Frederic Mares Museum

El Born Cultural & Memorial Centre

Ethnological & Cultures of the World Museum

Music Museum

Contemporary Cultural Centre of Barcelona

Maritime Museum

Design Museum

Catalonia's National Art Museum

Picasso Museum

Palau Güell by Gaudi

Monastery of Santa Maria de Pedralbes

Catalonia's History Museum

Pavilion Mies Van Der Rohe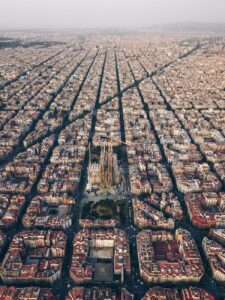 The Contemporary Art Museum or MACBA offers free entry on Saturdays from 4 pm to 8 pm whereas La Virreina Palace, the Photography Archive of Barcelona, and the Santa Monica Arts Centre never charge admission.  
If you genuinely want to experience Barcelona on foot, then we encourage you to thread off the beaten tourist path at the end of the day and find a tucked-away tapas bar. With all these tips you can make your trip to Barcelona an unforgettable experience!