Many focus on summer for their holiday making. Little do they know… autumn in Barcelona is the ideal time to visit. Primarily, the climate is perfect for those who hate the cold but can't stand ridiculous heat. The weather tends to keep around the twenties, with mild heat staying until near the end of November.
Kids are back to school and that means only one thing, tourism rates are reduced and the city is not as crowded. You can do all the cultural activities you want without having to book weeks in advance. Even more reason to visit, the prices are reduced wherever you go, cheaper accommodation, flights and even events.
Places to visit in Autumn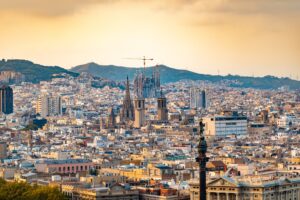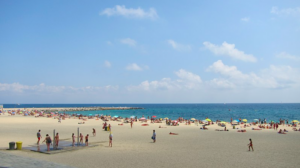 The weather is still perfect for bathing at the beach, with sea temperatures averaging at 22ºC. The Bogatell or Barceloneta beaches are perfect for a refreshing dip in the sea and an afternoon of sunbathing. The best bit about the quiet autumn is that, no matter what time you rise, there is no rush for finding space at the beach.
Discover Park Güell
Another spot which is perfect for soaking up the sun is the wonderful Park Güell. Which may have deemed overwhelming in the summer months, now has bookings left on the day, making it a quiet and relaxing location to visit and explore.
Visit the Sagrada Familia
Some of the most popular aspects of the city such as the Sagrada Familia, which is often booked up weeks in advance, is perfect for visiting in autumn. The Sagrada Familia, designed by Gaudí himself can be found in the Eixample district of Barcelona. Eixample is packed with stylish bars and restaurants which are perfect for a cool beverage after a long day of cultural visitations.
Things to do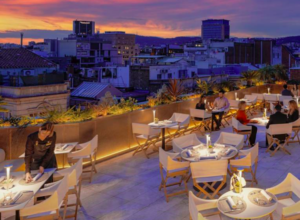 The autumn weather is ideal for drinking and dining at some of the finest rooftop bars in Barcelona. The weather is perfect for admiring the glorious rooftop views, but not too hot that it becomes uncomfortable.
The weather is also perfect for making the most of Barcelona's incredible fashion. If you're a shopaholic then Passeig de Gràcia is the place for you, as well as hosting the fascinating Casa Batlló and Parc Güell. In the Passeig de Gràcia you can find any shops from Chanel and Louis Vuitton to Zara and Calzedonia. Or how about a visit to the Portal de L'Àngel? One of the busiest shopping streets in Barcelona, where you will come across some popular spots such as Bershka and Stradivarius.
Flavours of autumn
One of the most exciting parts of autumn in Barcelona is the exquisite flavours. Autumn means a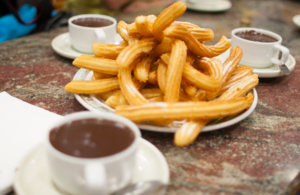 forage for mushrooms, in which festivals and excursions are held where people go into the forests to pick the many mushrooms which grow. You will also find a plethora of chestnut- roasting stands begin to appear as autumn goes on, as well as fresh churros served alongside hot melted chocolate. A mouth- watering autumn in Barcelona.
Price reductions
As well as higher availability for things to do, places to stay and flights to get there… you'll also come across some huge price reductions. Meaning you are able to stay in Barcelona at a reasonable cost, and potentially for longer than you could in summer.
At AB we host a plethora of apartments in Barcelona which will put you within walking distance of all the major sights, at a reduced cost compared to our summer prices. Don't miss out this autumn!