In beautiful Barcelona we are blessed with so many places to get outside for fresh air and exercise. You'll never go to the Parc de la Ciutadella or down the promenade of the beach and not see countless runners passing you by. Especially during the pandemic, it's so important to make sure that you keep fit and healthy, whether that be by joining a gym, heading out for a run, or by doing some home workout exercises. 
The restrictions in Barcelona currently mean that gyms are closed, but that outdoor facilities are still open for use. The situation is improving in the city, so hopefully more will become open in the coming weeks, but regardless there's still opportunities to get your heart racing by just heading out into your own neighbourhood. Another thing making exercising more difficult is the fact that the weather is putting us off from going outside! If you're looking to learn of good ways to keep fit during the cold, winter months, then read on as we share our top exercise ideas for you to try. 
1. Home workouts
The most obvious way to avoid the cold of the winter months, is to not step foot outside at all! Work up a sweat from the comfort of your own home by doing a home workout routine. The benefits of this are that you don't have to waste time travelling anywhere, there are many routines online that require no equipment, and nobody has to see you catastrophically mess up any moves!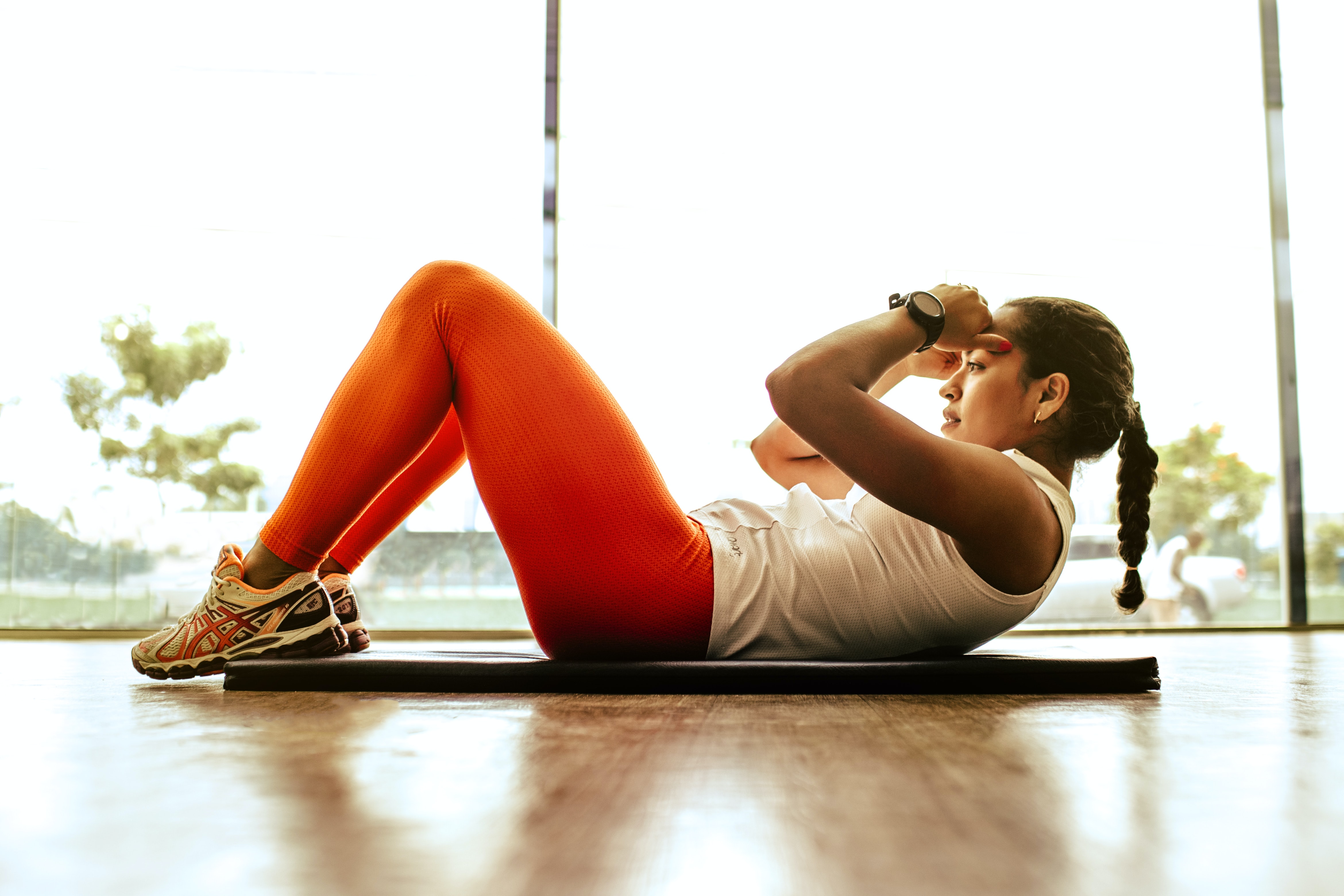 If you're like the majority of Barcelona residents and live in an apartment, another thing to consider is your poor neighbours below that have to endure the thuds of every burpee you do. Consider doing an apartment friendly workout that won't leave you worried about a noise complaint from your neighbours. It could also be a good idea to invest in some weights to use for some strength training, to make your own little gym from home. 
2. Walks or runs in nature
Great for both your mental and physical state, is to get outside in the fresh air for your exercise. In Barcelona, there's countless green spaces to escape to for a breather from city life. Stepping outside of your house and into different scenery improves your mood and enables you to soak up essential vitamin D. 
Additionally, if you decide to pick up the pace and get your running shoes on when you step outside, it's even more beneficial for your fitness. Running outdoors can improve stability by enabling you to run on different terrains. For even more of a challenge if you're in Barcelona, give some variety to your runs by testing yourself on steeper and more difficult paths, such as up to Bunkers del Carmel or to Montjuïc Hill. For more ideas on where you can head out for some fresh air, read our blog on the best places for jogging in Barcelona.
3. Join an outdoor workout club
It can be really difficult to motivate yourself in those cold, dark mornings and to get out of the warmth of your bed if you're planning to head out to exercise alone. Add some accountability and work up a sweat with other people at an outdoor exercise club, even make some great friends while you're at it!
In Barcelona, there are many different companies that offer outdoor training, whether that be group work or person training. Classes range from HIIT, circuits, boxing, strength training, and even beach workouts! Get all the benefits of working outside, with a trainer there pushing you to work to the best of your abilities. If you're currently working remotely, it's a nice opportunity to be able to safely spend some time enjoying yourself with new friends too. 
4. Head to the swimming baths
What better way to warm up and escape the cold than by taking a dip in a heated pool? If you have any injuries or simply want a lower impact activity, swimming is an excellent choice. It raises your heart rate, builds endurance and cardiovascular fitness, all without placing any strain on your joints.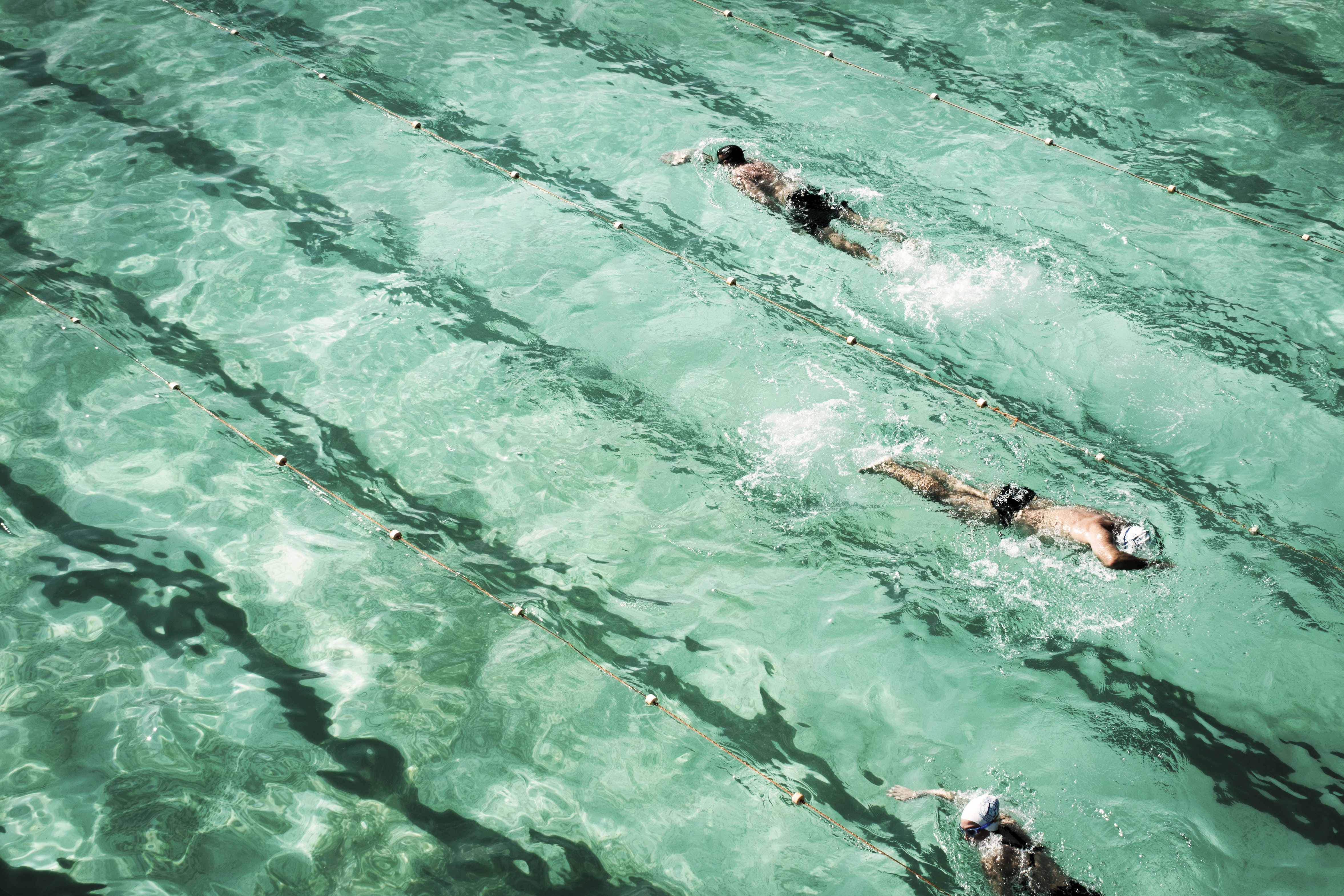 There are many different indoor pools to try in Barcelona, such as Piscinas Municipales de L'Hospitalet, Club Natació Catalunya and Piscina Sant Jordi. There's no pressure to be an Olympic level swimmer completing lap after lap of the pool, just head down for a leisurely breaststroke through the warm waters to relax if you'd prefer. 
5. Zoom workouts!
The most dread word in languages all over the world, after the past year of working and studying from home: Zoom. The app that's kept us connected to one another by work conferences and pub quizzes with friends alike, can also be used to get yourself in shape during the winter. 
Personal trainers are offering zoom classes where you can be guided through workouts as if you were in the gym, but from the safety of your own living room. This is a great option if you're new to home workouts and feel lost trying to remember every new position and move that you've found online. Similarly, you could also organise a zoom workout meet with your friends for a mix of a catch up and keeping fit, to motivate each other to keep at it during both winter and Covid. 
Keeping fit is hard during the best of times after the Christmas period and when the weather is cold and dark. Adding the pandemic in is another layer of difficulty, but we hope with our list of exercise ideas you can find something that suits you and makes exercising that bit more enjoyable. Prioritising getting your body moving is essential to your mental and physical wellbeing, hence being the most popular new year's resolution year in and year out. If you're not currently in Barcelona and liked the sound of the beautiful green spaces that are on offer here, why not start planning your next trip to visit our city? Head to the AB Apartment Barcelona website to take a look at our fantastic apartments that are available to rent, or contact our team for any advice or help that you need.