The January sales have hit, and people have rushed to the high street to catch the best bargains from the biggest brands. While Barcelona is known as being one of the fashion capitals of the world, did you know how many fantastic local businesses there are in the city too?
Shopping local brings so many benefits to your community, beyond what you may assume that it just helps a fellow local. It improves the local economy by keeping money in the community, as money spent locally will thus be re-spent locally. Similarly, it creates more jobs for local people by keeping employment levels stable. Another great advantage is that shopping in independent establishments is better for the planet, as it reduces the air miles needed to ship in products by the masses. 
Aside from all the important reasons why shopping local is best, above all you're not going to be caught wearing the exact same outfit as someone else again! Read on to find out our top recommendations for the best independent shops in Barcelona.
Gothic Quarter
Handmade Barcelona
Handmade Barcelona is part of the Handmade franchise with over 50 years of experience in shoe manufacturing. The Barcelona store has been open since 2010, and they are experts on espadrilles and leather shoes. All of their shoes are handmade in Spain, and even offer the unique option of making shoes on the spot in their workshop, by following the customer's instructions and needs. How fabulous?
Address: Carrer del Call 7, 08002
La Basílica Galeria Perfume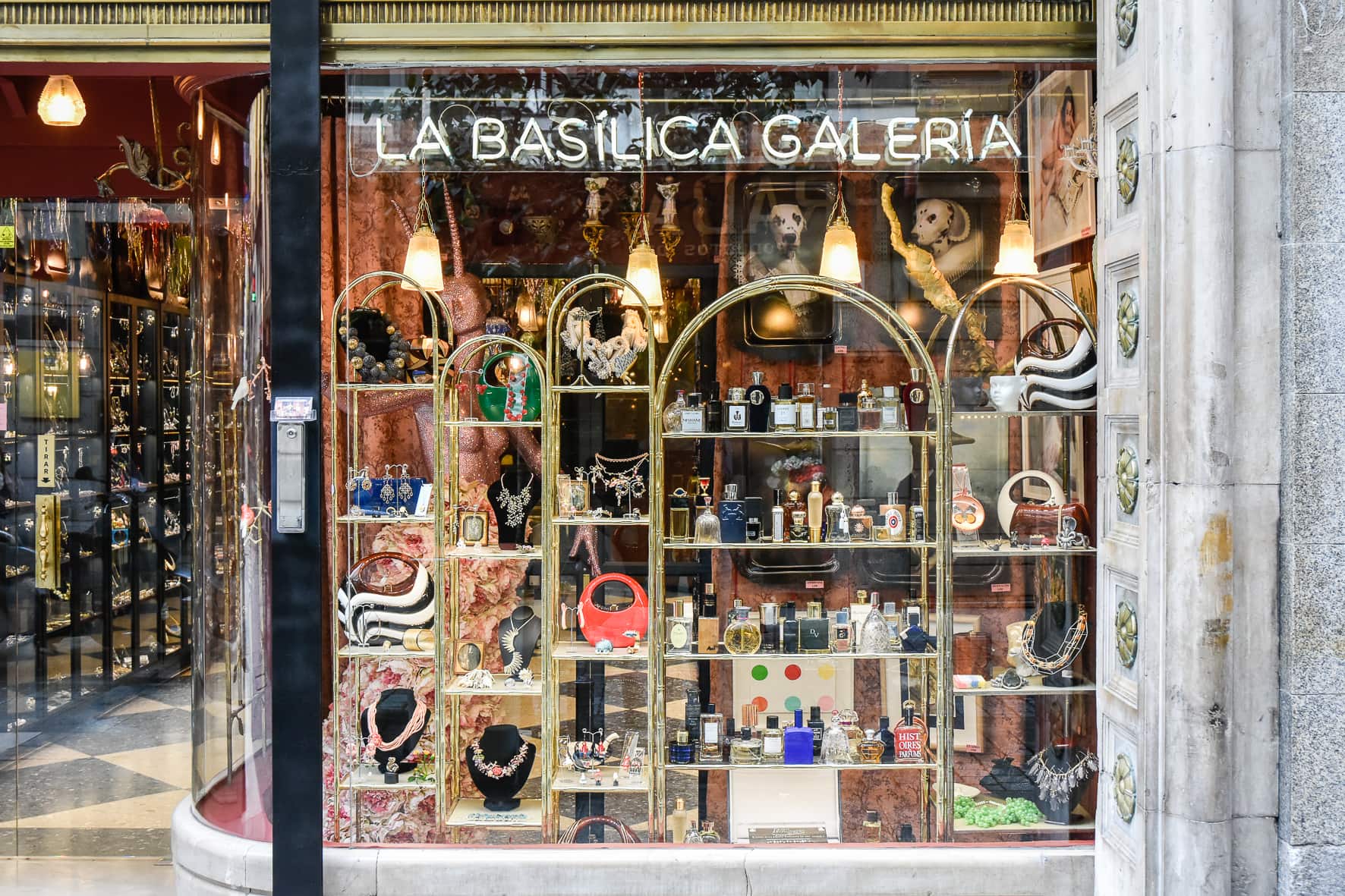 Found in the historic Call neighbourhood of the Gothic Quarter, La Basílica Galeria is a shop where master artisans create elegant, niche perfumes with exotic scents from all over the world. They also offer weird and wonderful art pieces and objects, as well as a gallery of contemporary jewellery. Spend an afternoon smelling the delightful perfumes and admiring the artists beautiful creations. Even the décor of La Basílica Galeria is a sight to behold, having been featured in an issue of Vogue!
Address: Carrer de la Palla 35, 08002 (for the moment they are just online based)
Gràcia
Nobodinoz
Nobodinoz is a French and Spanish furniture and decoration brand for babies, children and adults. They were founded in 2012, created using unique designs and high-quality materials that mean their pieces last long enough to be passed down from generation to generation. Their beautiful creations are sustainably made using methods that reduce environmental impact, and their fabrics are spun, dyed and printed right at home in Barcelona. 
Address: Carrer de Vic 10, 08006
Olokuti
Olokuti was born in 2004 by 6 friends wanting to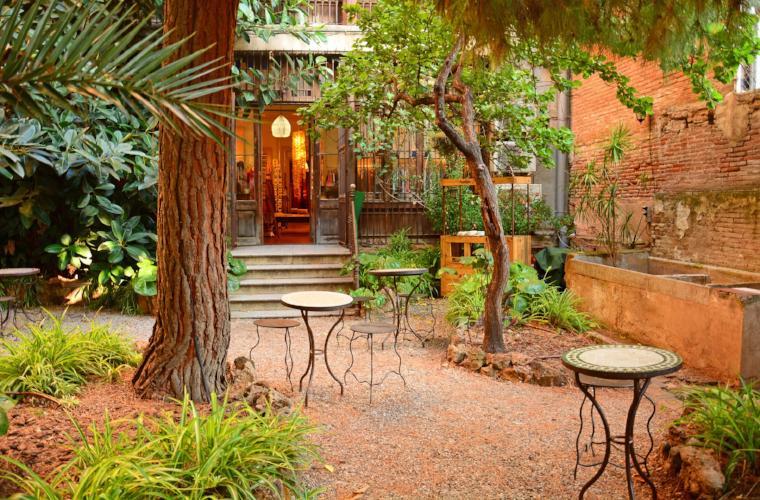 create a brand with a different philosophy that prioritises sustainability. They sell high-quality men's and women's clothes, homeware, children's toys, and toiletries. Best of all when you come to visit their unique store, is that if you head to the back of the shop you will discover a hidden garden terrace where you can take a pit stop with a cup of coffee!
Address: Carrer d'Astúries 38, 08012
El Raval
Grey Street
Grey Street offers a great selection of sustainable products and gifts for any occasion (as well as a few things for yourself too!). They offer a wide range of items, from art to camping, jewellery to apothecary! Grey Street emphasis the 'shop small and local attitude' by supporting local artists and artisans in their store, on top of many international products too. The owner of this sweet store named it in honour of her grandparent's street in Australia, being in honour of her childhood since its opening in 2012.
Address: Peu de la Creu 25, 08001
Trait
Born in 2014 in between the El Raval and Sant Antoni neighbourhoods,Trait offers fashion, footwear and accessories that all obey the store's main principal: be of high-quality, detailed international brand standard, but designed in the city of Barcelona itself. Their commitment is to create a space where local artists and designers can exhibit their works and gain recognition. This trendy store offers a carefully picked selection of the coolest items that's definitely worth a trip from wherever you are in the city. 
Address: Carrer del Parlament 28, 08015
Eixample
Nu#02
Designed, created and produced in Barcelona, Nu#02 is the perfect shop if you're after independently owned and created clothing. Catalan designers Josep Abril, Miriam Ponsa and Txell Miras came together to create their own flagship store in Barcelona's most multinational superstore neighbourhood. Their aim is to offer both men's and women's fashion collections that are both unique and contemporary, created and manufactured in the Catalan capital. Other independent brands are also housed in their store, which is located in a former electrical equipment warehouse, reflected in the shop's industrial charm. 
Address: Carrer de València 229, 08007
The Avant
Barcelona Designer Silvia Garcia Presas opened The Avant in 2009, creating unique yet timeless pieces made from quality materials such as silk, cotton, alpaca and mohair. It's a one stop shop for women's fashion, with stylish streetwear, sophisticated evening wear and statement accessory pieces. Presas is renowned for dyeing her designs in her own colour baths, using high-quality fabrics and alongside a team of women with a passion for fashion, class and quality clothing. 
Address: Carrer d'Enric Granados 114, 08008