Due to being a melting pot of a city, influenced by multiple cultures, traditions and now, modernisation, it is clear why young people are especially attracted to studying in Barcelona. The city of Barcelona is home to some 188,000 students that attend its several universities– such as the Universitat de Barcelona, Pompeu Fabra and UAB to name a few. Student life in Barcelona varies from person to person, whether it be someone moving here for an ERASMUS year, people electing to study here in universites in Barcelona for international students rather than in their home country; and even others who are have grown up in and around the city who now attend their local university. All of which fit together seamlessley to experience this great city together.
Even though knowledge of Spanish and Catalan would put you at good stead, it should not put you off moving here. As many know, an array of courses are taught in English and there are many ways to learn these beautiful languages as you live through student life in Barcelona. We hope this blog gives you reason to rethink, reconsider and warm to the idea of spending some of your youth in Barcelona.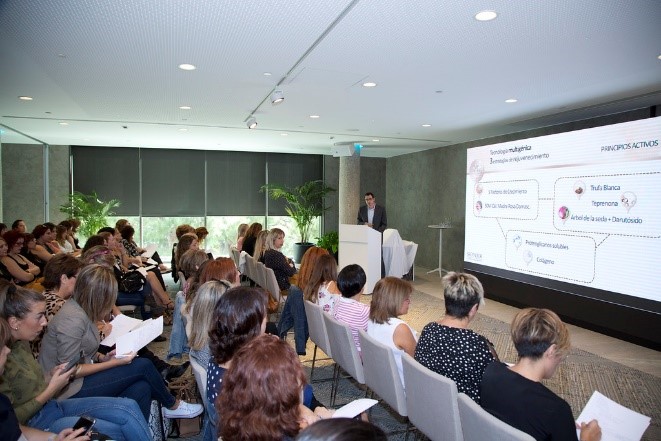 Types of universities in Barcelona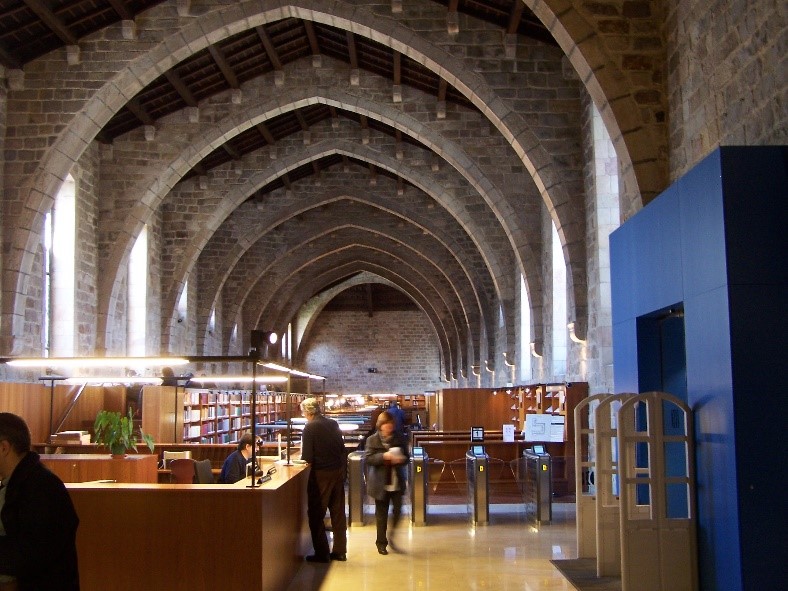 Let´s now mention some of the main institutions you can attend here:
University of Barcelona (UB)
Autonomous University of Barcelona (UAB)
University Pompeu Fabra (UPF)
Polytechnic University of Catalunya
University Ramon Llull (URL)
Istituto Europeo di Design (IED)
These range from academic institutions that offer a more traditional approach to studying, such as the 15th century established UB; with others offering more tailored courses in specific sectors, such as design, taught at IED.
Researching each institution is the first step into seeing what is possible for you to learn about during your time here. As well as this, thanks to the ever-connected world we find ourselves in, it is easy to contact staff and current students for a second opinion before confirming your choice- This is just the start of an incredible journey that awaits.
Whatever institution or course you decide, you will need some form of student accommodation in Barcelona, right? So let´s look at what is on offer for you to stay in so that you enjoy student life in Barcelona that bit more!
Living situation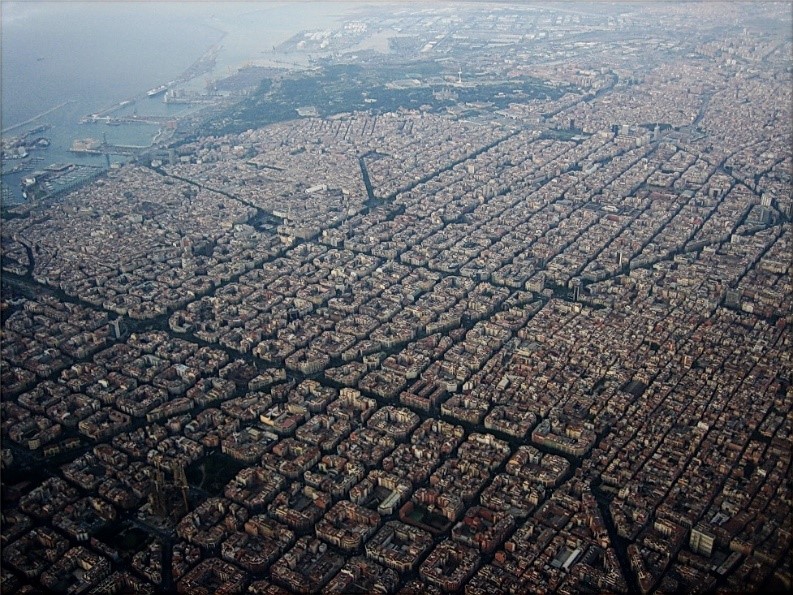 As we now focus on the living situation now, you may be aware that Barcelona is made up by a number of neighbourhoods or barrios, as called by the locals (map of neighbiourhoods). In order to make the most out of student life in Barcelona,
On our website you can find the best student accommodation in Barcelona, which has listings in each area. Such as Eixample, Gràcia, Les Corts or The Gothic Quarter, as well as many more. You only have to filter by neighbourhoods and find the zone that you want to stay in within the city,
Of course, this information is ever-changing and should act as a way to get the ball rolling on visualising where you could live, here in Barcelona. As the vast majority of Universities and Institutions are located in central Barcelona, you will not struggle to find student accommodation in Barcelona.
Staying local is important, mainly for all the opportunities it presents you with. Living with everything on your doorstep is truly amazing and goes a long way for making plans, friends and making sure family and friends visit! As well as this, transport in Barcelona is so well thought-out, affordable and reliable!
Transport in Barcelona
As soon as you arrive at El Prat Airport, you will soon learn how simple transport throughout Barcelona is. Whether catching a bus, the metro or a train; you are never far from la fiesta!
Metro: With 12 Lines running, you are never far from a metro station or from points of interest: either being La Rambla, The Sagrada Familia or even the Sala Apolo, you are always in the hub. Also, with single journey tickets costing €2.45, we reccommend buying travel passes, either for a month of unlimited travel, or a 10 journey pass for around €10. These tickets also work for the bus services.
Buses in Barcelona: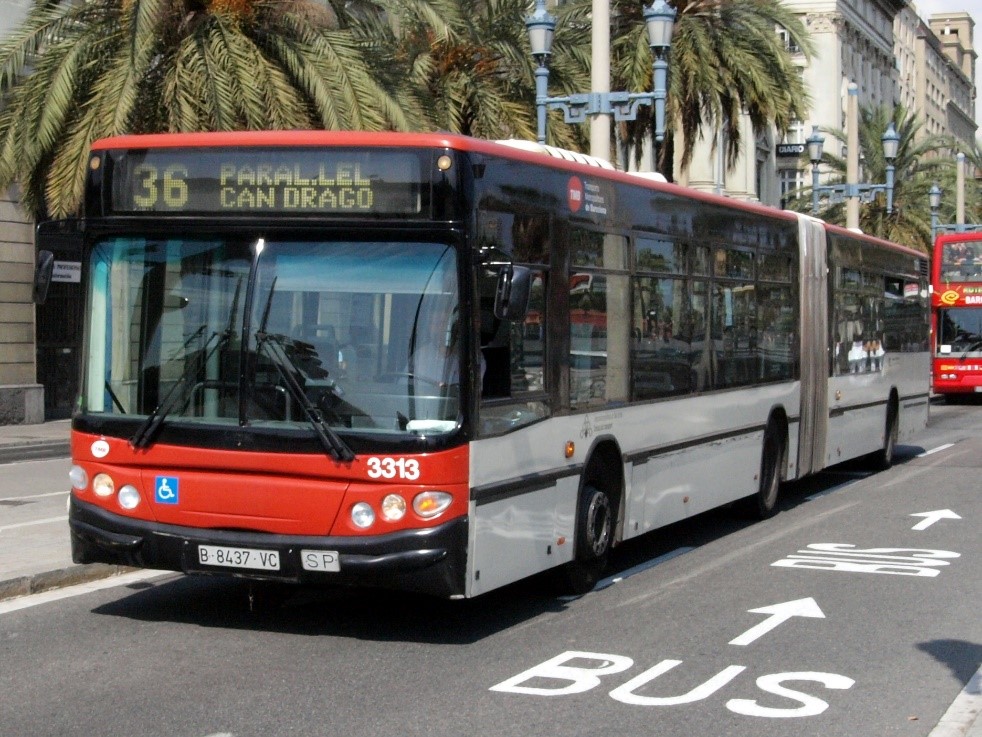 Buses are very reliable in Barcelona, meaning you will not have a reason to turn up late or not at all to class! There are multiple bus stops situated on the main roads of Barcelona and are well connected to the outskirts of the city, meaning it is cheap and easy to get too and from the airport (If the metro and rail service is not for you!)
Offering the Nitbus service, you can get the bus to and from places late in the evening and can use your transport tickets bought at metro stations to catch the bus with. See what we meant when we said it was well connected!
Trains in Barcelona: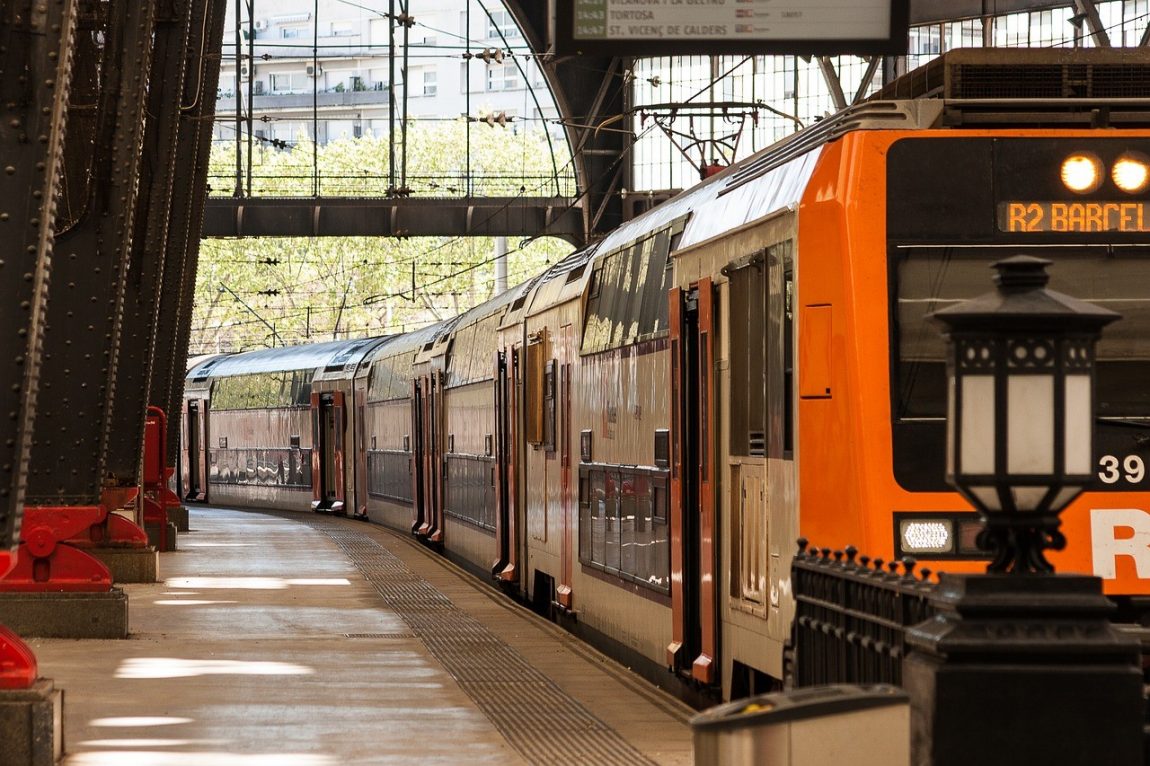 The railway network (R line) for trains enables you to get away from the city to nearby coastal towns and further afield if you need a break from student life in Barcelona. With frequent train times, you can be sure to rely on the railway for your transport needs. With the main train stations in Barcelona being França Station,Passeig de Gràcia and Barcelona Sants, you can get a direct train to the airport in Llogberat in around 40 minutes.
Lastly, in speaking to getting around the city centre, there are many apps available to get you where you need to be, so that you´re always close to your student accommodation in Barcelona. Our favourite, without a doubt, is CityMapper. As its complete understanding of all the city´s transport modes will give you routes that offer things such as: More time on the metro, more time spent on the bus or walking- whatever your preference you will get there in one piece!
Things going on in Barcelona
No word of a lie, you can do everything here in Barcelona. Don´t believe us? Then read on, to make the most of being a student in Barcelona.
Nightlife: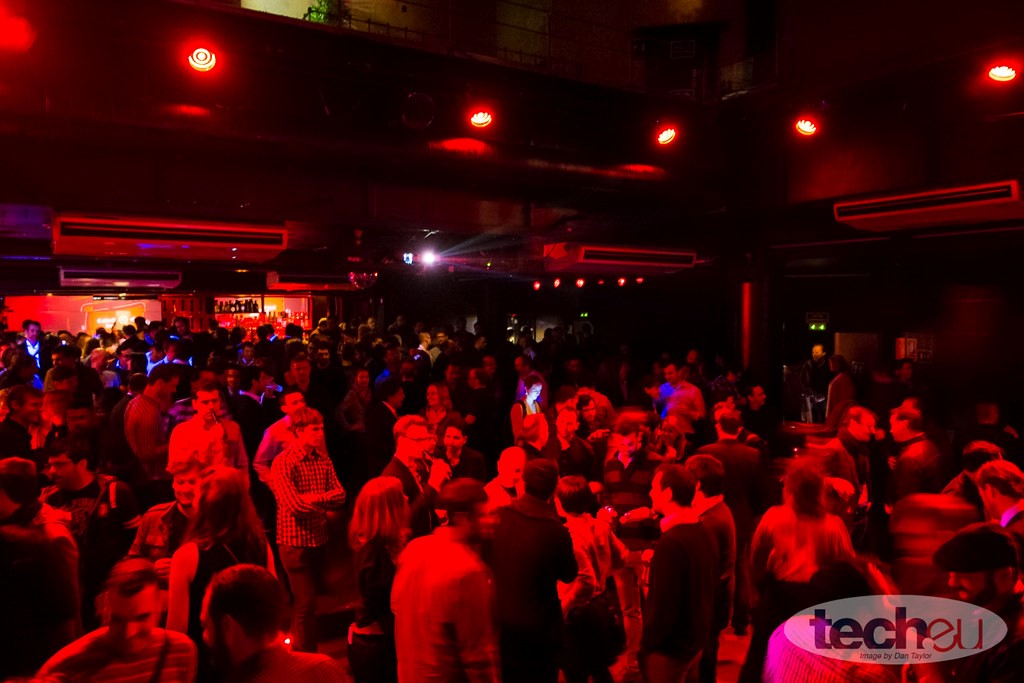 Student clubs Barcelona offer young people a chance to let their hair down after studying or having exams. The main clubs that attract students are: Otto Zutz in Gràcia, Opium in La Vila Olimpica and Apolo is Poble Sec, Jamboree in La Rambla and Pacha; which is also in Vila Olímpica. There are plenty of opportunities for you to meet fellow international students in Barcelona, through ERASMUS nights out and many other themed nights that take place at all student clubs in Barcelona throughout the year.
For some of the best bars in Barcelona for students, we´ve already got that covered in our other blogs:
The Best Bars and Clubs in Port Olímpic 
Best Bars in the Gothic Quarter
Top 5 bars in El Raval
Student perks in Barcelona
Using your university ID card will get you discount off of many shops and restaurants. Especially if your university in Barcelona has an agreement in place with course-related products, such as libraries, cafés or stationary suppliers.
As for a general tip to save some money whilst studying in Barcelona. We suggest that you purchase an ISIC card for only €11, this gives you discount on shopping, restaurants and even travel. It is also recognised as ID here in Spain, meaning you can leave all important documents, such as Passports, back in your accommodation when on a fun night out with friends!
Overall, Barcelona is the ideal place to spend time studying due to the number of nationalities that mix here. As well as this, the welcoming nature of locals and the ability to find student accommodation in Barcelona, it goes a long way in offering itself as one of the best cities in Europe and even the world, in attracting international students to take up student life in Barcelona.