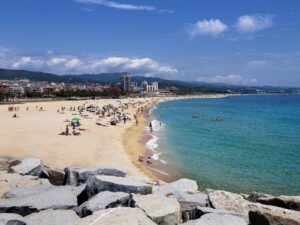 If you're looking for a relaxing getaway from the hustle and bustle of Barcelona and want to explore more of the Catalan province without having to venture too far away, then Mataró could be the solution for you. Located just outside Barcelona, this hidden gem of Spain offers ancient Roman ruins, quaint museums, and beautiful beaches: the perfect option for a quick day trip.
Getting to Mataró couldn't be easier. You can hop on the train from many metro locations throughout the city, the most central of which are Plaça Catalunya or Arc de Triomf. Take the R1 Renfe Train to arrive in Mataró in under 45 minutes.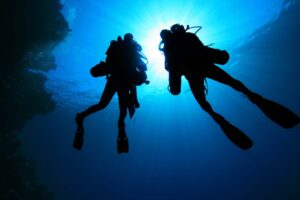 If you are looking for some fun outdoor activities, head straight to the beach. Mataró is known for its picturesque coastline, offering boat tours and water sports. Sign up for scuba or snorkel activities and explore the beautiful Mediterranean and its sea life. For a tranquil day on the water, head to the Platja de Sant Simó, a beach in the northern part of the city. This popular spot has a zone designated for families, with amenities such as parking, showers, lounger rentals and snack bars.
When you get peckish, get a taste of Mediterranean cuisine and dine at some of Mataró's best restaurants. A hop, skip and a jump from the water, La Marineta offers an impressive wine list, amazing tapas, and fresh fish straight from the sea: what more could you want? For more fine dining, Sangiovese offers incredible food, stellar service, and a great ambiance.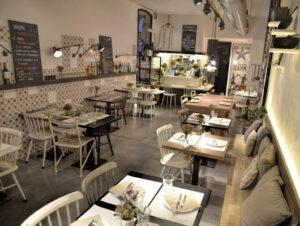 For some retail therapy, the large shopping centre Mataró Parc has everything you need: restaurants, boutiques, a cinema, and more. It's not too crowded and offers a quiet place to relax and do some discreet shopping.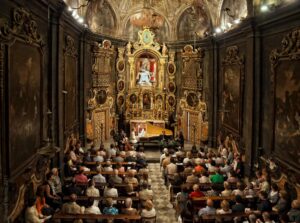 If you fancy exploring the historical sights of Mataró, there is plenty to see. Learn about the history of the area, and the Roman city of Iluro, founded in 80-70BC. Through the museum you can see a permanent exhibit that shows the evolution from Iluro to Mataró, accompanied by archaeological materials and historical objects from that period. The museum also manages Torre Llauder, the site of a Roman villa that dates back to the 1st century AD!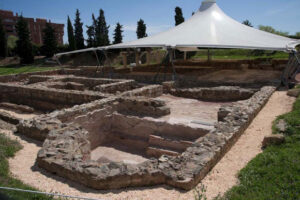 A less than five-minute walk from the museum is the Basílica of Santa Maria de Mataró. This church, built in 1675 and finished in the 18th century, houses one of the most important examples of the Catalan Baroque period: The Chapel of Els Dolors, preserved in its original state.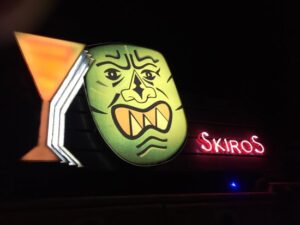 After you've had your fair share of history, there are plenty of options for a fun night on the town. Check out KaraoKe Sinatra for drinks, great music, and a fun atmosphere located right on the beach. If you're not crazy about singing, head to SkiroS Coctelería. A popular local hangout, this jungle-themed bar offers a never-ending list of unique, creative cocktails.
Mataró is the ideal day trip for someone looking for culture, history, fun, and relaxation. After you've taken our advice and embraced this small city, take a look at our other recommendations for day trips, such as Sitges, Montserrat, Lloret de Mar, and more.