With the rise in popularity of the good 'ol Gin and Tonic in Barcelona, it's no surprise that many bars have modified their menus to include the trendy drink. But if you're a real fan of the G&T (or even just the G), you'll want to make sure you hit the places that really know what they're doing when it comes to gin.  So, without further ado, here we give you the top five gin bars in Barcelona. Cheers!
1. Rubí Bar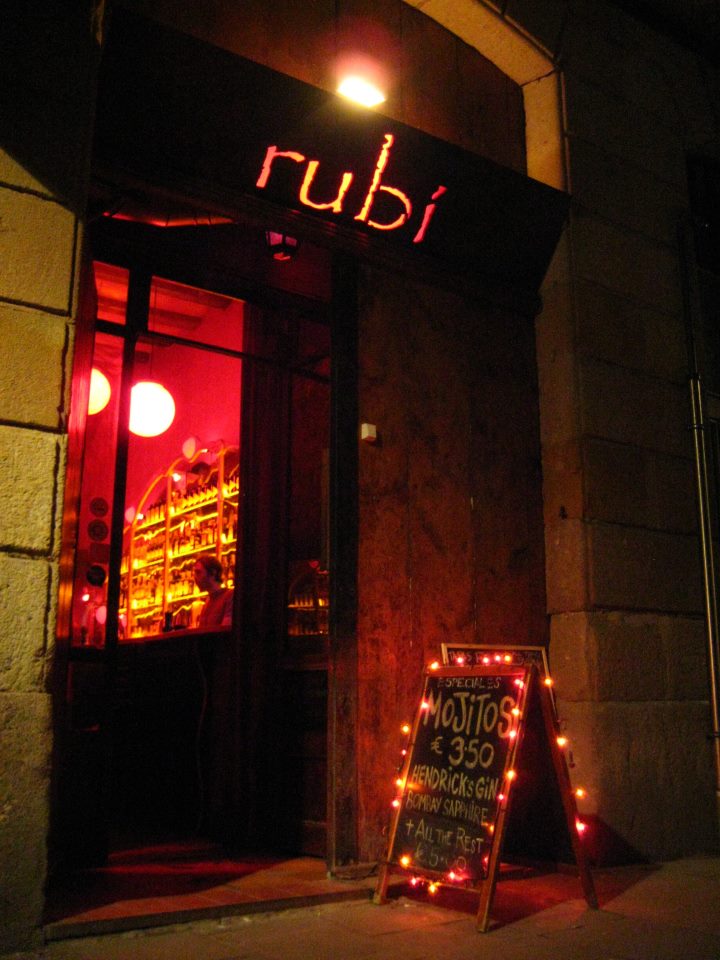 For an extensive selection of delicious cocktails and an even more extensive selection of specialty gins (over 25!), Rubi Bar is the place to go. Rubi is located in El Born district, just a 10-minute walk from Jaume I metro stop. How do they make their drinks so delicious you may wonder? They include one crucial ingredient… love! Rubi doesn't joke around when it comes to their specialty—their homemade gins are infused with spices and herbs as well as juniper berries, strawberries, and many other tasty flavors.
A small gin bar in Barcelona with an intimate feel, Rubi is a great place to hang with friends while sipping on some of the best gin drinks in the city. Or, if you're looking for a more rowdy night, stop by Rubi before hitting the Barcelona clubs. Either way, you'll get to experience a funky atmosphere and some delicious gin!
Address: Carrer dels Banys Vells, 6
2. Old Fashioned – Gin Tonic & Cocktail Bar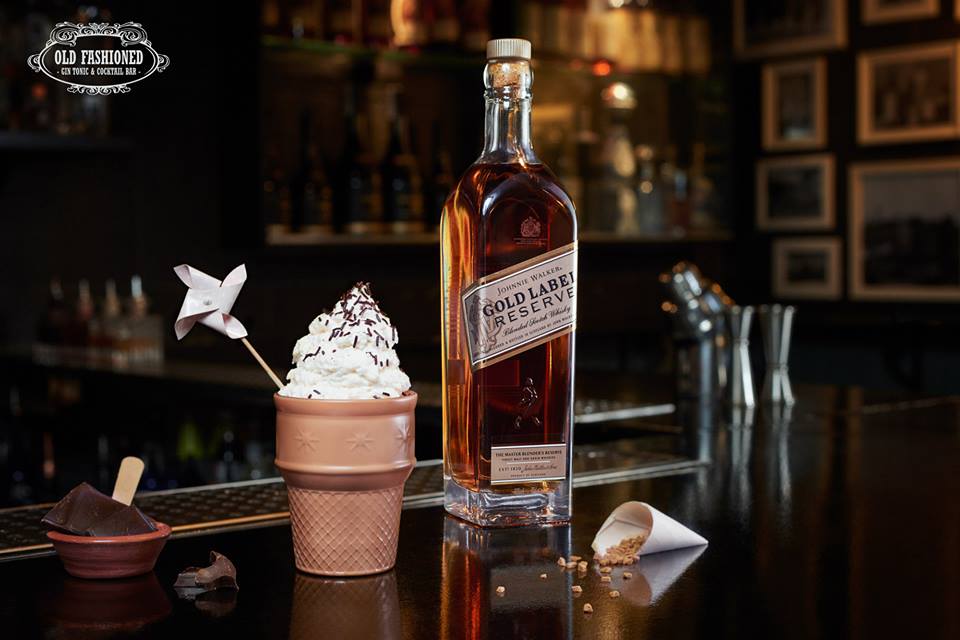 Change up your scene a bit at this vintage style Barcelona gin and cocktail bar. This hidden gem is tucked away in the winding streets of Gràcia, but once you enter you will see it's anything but discreet. Complete with old style jazz, Charleston and swing music, and to top it all off any cocktail you can imagine, Old Fashioned is an elegant and yet casual bar you will surely enjoy.
Choose from their mouth-watering gin and tonics (with particular emphasis on artisan and hard-to-find brands), innovative cocktails (both traditional and homemade), and their large selection of rare old spirits to finalize your journey to an era where quality and sophistication were the top priorities. Don't leave without trying the 'Create your Own' style Bloody Mary.
Address: Carrer de Santa Teresa, 1
3. The Lime House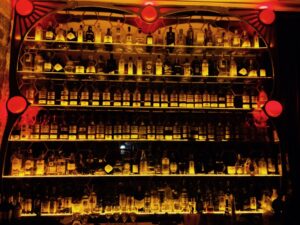 The sister bar of Rubi Bar, The Lime House has an even longer, (didn't think that was possible, huh?) list of homemade gins, a bigger food menu, and an even more extensive selection of cocktails. Like Rubi, The Lime House is located in the trendy El Born district, and it's safe to say it fits right in here.
This place is known as one of the best gin bars in Barcelona, thanks it its amazing range of flavors, from rosemary and garlic to the more adventurous coffee, chocolate and even wasabi flavours. They also have an inexpensive and delicious selection of unique mojitos (around 4 Euro). We recommend the Sake mojito for a taste of something really unique!
Perfect for bigger groups, the Barcelona gin bar Lime House is a great place to get all your people together for a tapas dinner accompanied by some delicious peach mojitos. Popular with international students and locals alike, you are bound to meet plenty of fun and interesting people during your night here.
Address: Carrer dels Carders, 31
4. Elephanta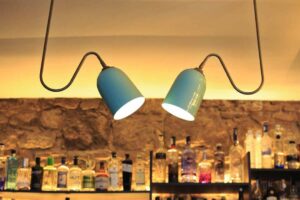 Elephanta has been dominating the gin and tonic scene in Barcelona for years, starting well before the drink became fashionable. Complete with a selection of 40 types of homemade gins, and a beloved bartender who has perfected the ratio of ingredients needed to make the best drinks around, Elephanta has earned its spot as one of the best gin bars in Barcelona.
To top it off, Elephanta has a festive yet cozy atmosphere that visitors and locals alike love to come and enjoy. With a décor as colorful as the drinks themselves, this welcoming bar is a great place to hang out with your friends any day of the week.
Address: C/Torrent d'en Vidalet, 37
5. Bobby Gin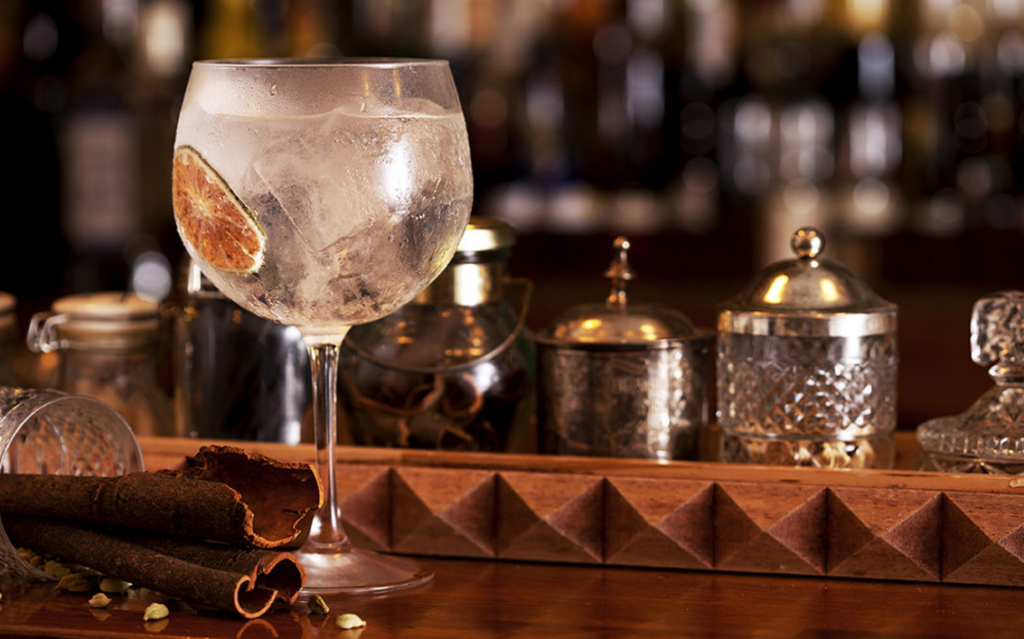 This hotspot offers some of the best gin and tonics in Barcelona, which says a lot in a city where gin and tonics have become trendy and popular. They, like the bars listed above, have an extensive selection of gins, including flavors from floral and citric, to spiced and vintage, and everything in between.
However, what sets them apart from the rest is not necessarily what they have behind the bar, but rather who they have behind the bar—the 2011 winner of the title "World Class Bartender," Alberto Pizarro. So, if you want your drink mixed as close to perfection as humanly possible, Bobby Gin is the place to go.
Bobby Gin also has delicious appetizer type food options perfect for sharing with your buddies. Some of their dishes include- ceviche, arepas, Iberian wild pork, and even gin and tonic salmon. For delicious food, perfectly mixed drinks and a cheerful atmosphere, head to Bobby Gins in Gràcia.
Address: Carrer de Francisco Giner, 47