When visiting Spain, along with paella, tapas, fútbol and sangria, what comes to mind? Flamenco of course. The traditional fast-paced, passionate dance originated in Andalucía, and quickly became a cultural staple of the country. While Catalonia isn't particularly as well-known for hosting the spectacular flamenco shows you can find in the southern cities, there are still many places in Barcelona where you can still catch some truly magnificent shows. One of those places is Tarantos.
Unlike anything you've ever seen before, this unique show is something you must experience during your visit to Spain.
What to expect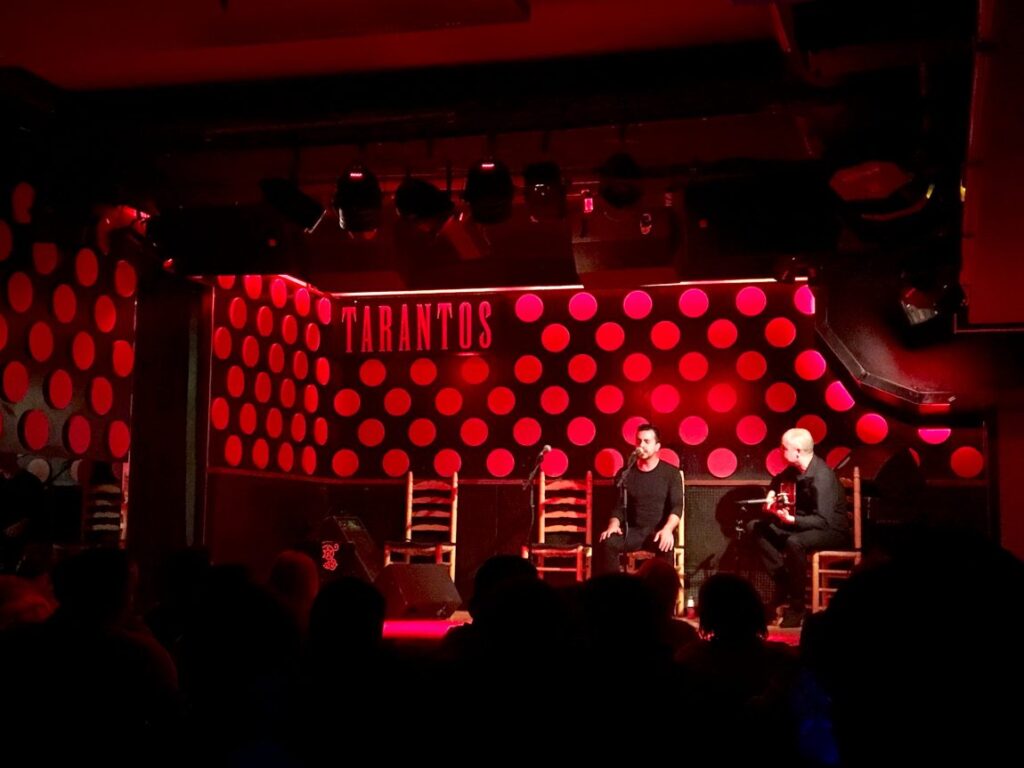 For an authentic flamenco experience, check out Tarantos, located just off of Las Ramblas in Plaça Reial. With an incredibly talented and passionate cast and a dedicated management team, Tarantos has become one of the most popular and renowned flamenco shows in Barcelona.
For only 15 Euro, you can see one of their 30-minute shows at 8:30pm, 9:30pm or 10:30pm, the perfect pre, or post dinner activity for you and your family or friends.
Thirty minutes is all you need to get a good taste of this amazing dance, as it packs in so much energy and emotion you will be drawn in immediately. It is also the perfect length to fit into a busy schedule, which anyone visiting Barcelona is bound to have thanks to the never-ending selection of sights and activities the city has to offer.
The art of flamenco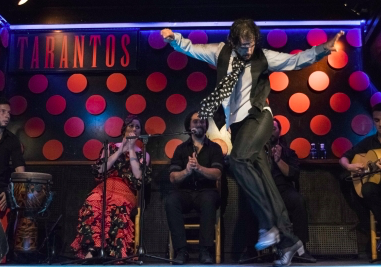 The traditional Spanish show stars two brassy singers, one talented guitar player, one drummer, and two agile dancers. A singer begins, clapping along lightly in a rhythm that is hard to catch on to at first.
They seem to have their own thing going on, well beyond the scope of the average pop song we hear all too often. The passion is visible on their faces, their dedication to their art. You really can feel the energy of the performers bouncing off the walls in the small, intimate space.
The dancers, dressed in traditional attire, move quickly across the stage, both interacting with each other and dancing solo. The way they move their feet and hands is mesmerizing, oozing elegance and expertise… you wont be able to look away! Take a peek at the musicians behind the dancer while he or she is dancing, you will see pure joy and pride in their expressions as they watch their teammate do his or her thing.

An unforgettable experience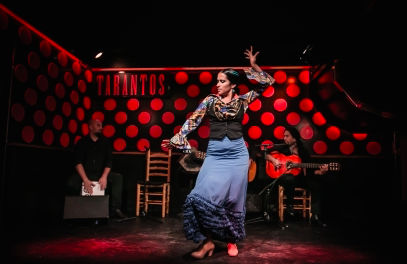 The most impressive thing about Los Tarantos show is that it makes you feel like you are a part of the team you're watching on stage. The energy of the performers is contagious, and this makes for an incredibly positive and invigorating experience.
The style and skills used in flamenco are different from anything you've ever seen before—you have to see it in person to understand. A visit to Spain would not be complete without witnessing one of these fiery performances.