Barcelona has a reputation as a bustling city, but that doesn't mean you can't kick back and relax during your stay. All that sightseeing sure is hard work, so why not escape the hustle and bustle of the Catalan capital for a few hours and put your feet up? Our handy guide below will help you find your perfect relaxation spot in Barcelona.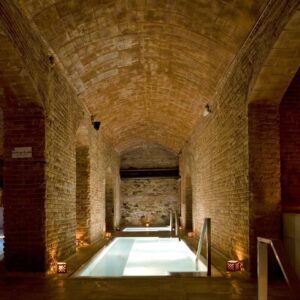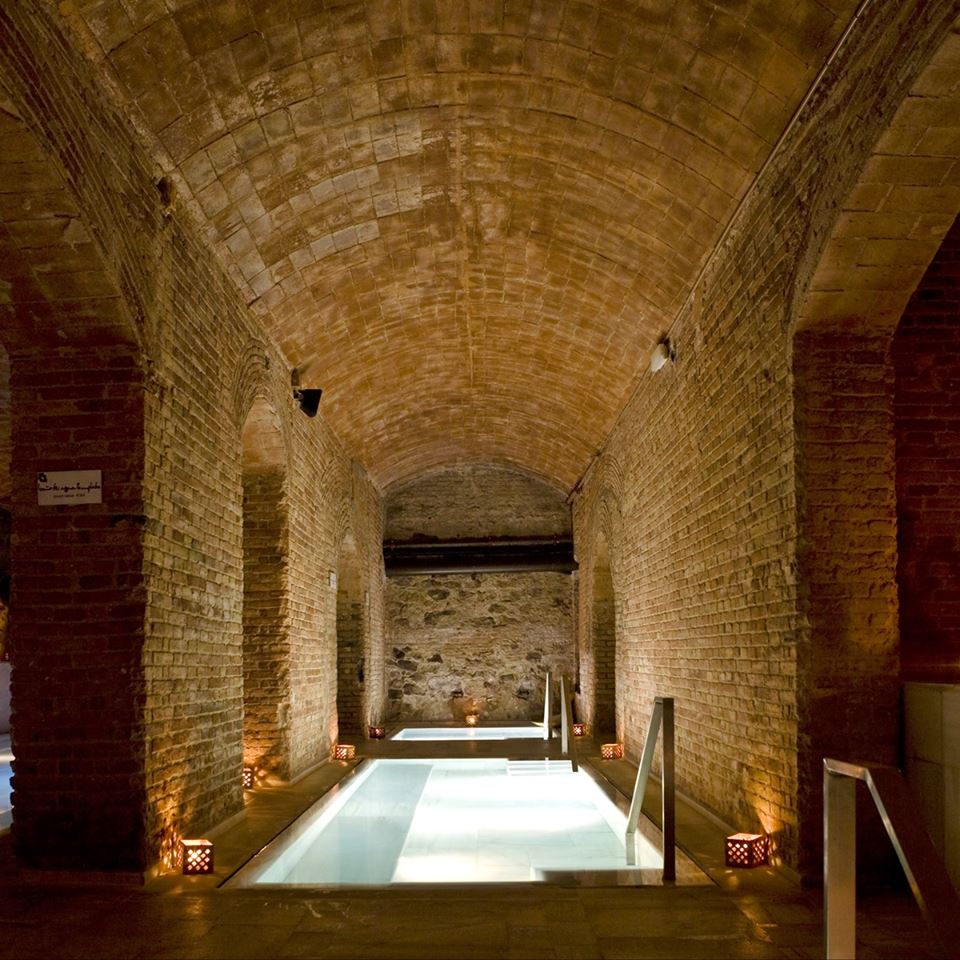 1. Spa Day!
After a good old wander around the city and its backstreets, your body will truly appreciate some pampering and relaxation in one of Barcelona's top spa facilities. Aire de Barcelona is an Arabian bath house that focuses on relaxation of the mind and body by way of ancient traditions including water temperature variations, aromatherapy, therapeutic showers and massaging. Tip: Scheduling an appointment during the week will save you a few extra euros!
Address: Passeig de Picasso, 22
2. Fish Pedicure
Making an app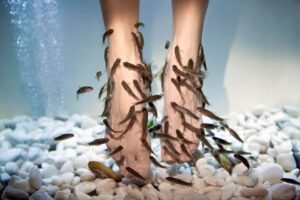 ointment to see the doctor can be nerve-racking, but these doctors seem to know just how keep their patients relaxed. Garra Rufa, better known as the Fish Doctors do all the work while you sit back, unwind and relax in Barcelona. The fish act as a team by removing dead skin and calluses from the bottom of the foot allowing a baby-smooth finish.
We recommend Rufoo Fish Spa in the Gothic Quarter on C/ del Correu Vell, 10 – just a few minutes walk from the metro stations Jaume I and Liceu.
3. Montjuïc Cable Car
What better way to relax in Barcelona than to be chauffeured up to the top of Montjuïc Hill by cable car, taking in the panoramic views of the city and the port? Atop the hill you will find the Castell de Montjuïc and more spectacular views over the city, including top attractions such as Gaudí's Sagrada Familia and the colourful Torre Agbar.  Once you make your way to the top be sure to take advantage of the bright gardens and the tranquil scenery.
You can catch the cable car from the San Sebastian tower situated next to Barceloneta beach. A one way ticket costs around 11€ while a return is approx. 16,50€.
4. Picnic in the Park
The sun is shining, the temperature has reached its peak of the week and that book you've been putting off for months is longing to be read – it's time for a picnic! Switch off from your mobile phone as a perfect day of relaxation in Barcelona awaits you! Barcelona has a number of great spots for a picnic.
Some fab parks in Barcelona are: Parc de la Ciutadella, a charming and relaxing park that often hosts activities such as live music and festivals; Parc Central de Nou Barris, the city's second largest park,  with lots of greenery for picnicking, palm trees, wooden structures and historical buildings (Plaça de Cèsar Vallejo); Park Güell, offers picnic tables at the top of the hill where the crowds thin and calmness takes over.
5. Beach Bum
Cliché, we know, but the beach is the perfect way to relax in Barcelona. The coastline stretches for 4.5km and is decked with bars and beach front restaurants to complete the Barcelona experience. Although each beach can almost guarantee R&R, Nova Mar Bella is well known among the locals as one of Barcelona's finest beaches, a serene spot perfect for soaking up the sun and soul soothing waters.
If you're searching for total tranquility, why not head to much quieter beach just outside of Barcelona? The likes of Garraf and Sitges are peaceful beaches which can be reached in just 30 minutes by train from Barcelona. Take a look at our guide to the top 10 beaches in Catalonia.
6. Boat Tours
Enjoy the city's iconic landmarks from the waves of the Mediterranean with a coastal sailing trip. Skyline BCN offer sailboat, motorboat, yacht and jet ski tours to suit your relaxation needs. Each expedition offers a panoramic view of the Barcelona skyline including the Torre Agbar, Tibidabo Mountain, and the Mapfre & Arts towers (Barcelona's tallest buildings). Take a dive in the sea, sunbathe on the boat, or even try your hand at sailing – the Mediterranean is the ultimate place for relaxation!
7. Buddhist Monastery
Meditation reduces anxiety, sharpens concentration, cultivates compassion and improves health and well being. It is also one of many fantastic ways to relax in Barcelona. Head to the Buddhist Monastery just outside the city where you'll find meditation classes, activities, workshops and a journey through the history of the Monastery.
Address: Garraf Monastery, Garraf Natural Park, Plana Novella s/n
8. Flotarium
Imagine relaxation for a full 60 minutes, floating weightlessly and feeling stress free. The Flotarium is known to give you that peace of mind; it is the perfect escape and relaxation in Barcelona. This futuristic spa takes the shape of an egg and contains 600 litres of water and 300 kilos of Epsom salt, creating the ideal density to effortlessly float to a stress-free, totally relaxed day!
Address: Plaça de Narcís Oller, 3