Barcelona as a city can be very full on, there's a lot of incredible things to do and see and sometimes you just want to relax. However, although there are many exciting activities to take part in, there are also lots of spas where you can sit back and relax.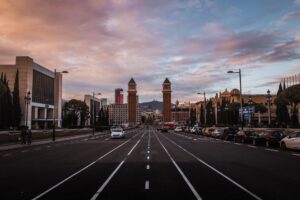 Barcelona offers so many different options for you to take a bit of time for yourself and indulge in some self care. We have rounded down for you, what we agree are the best spas in Barcelona. 
1. Spazio wellness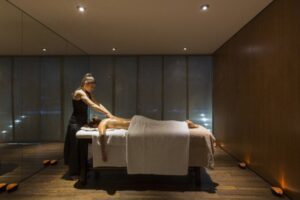 In the basement of the Hotel Diagonal Zero, you can find the Spazio wellness spa. In this spa you will find views over their naturally lit private patio. They have a seasonal panoramic pool, couples packages and plenty of treatments to give you a relaxing day taking care of yourself. You can also pay slightly extra for admission to their water circuit, this also grants you access to their fully equipped gym.
Address: Placa Llevant Hotel SB Diagonal Zero, 08039 Barcelona
2. Rituels d'Orient

Rituels d'Orient is the perfect place to experience Eastern traditional treatments of Morroco and Turkey without having to travel all the way. Here you can find some of the most authentic and natural treatments, with offerings for facials, body treatments, eastern depilation and pleasures of hamman. This calm sanctuary of wellbeing offers a variation of massages so that you can choose the one you prefer. 
Address: Carrer Loreto, 50, 08029 Barcelona
3. Mayan Spa Barcelona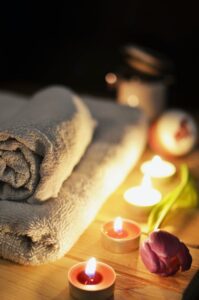 Mayan Spa Barcelona can be found in the 5 star hotel El Palace, located beside the famous Casa Batlló. This is the thirteenth 'best signature spa in a luxury hotel in Barcelona' in Spain, Europe and Worldwide. There's the opportunity for rituals and treatments such as chocolate extasis, wine therapy and black skin treatments. Escape the rustling city and relax, you won't regret it in the Mayan Spa in Barcelona. 
Address: Gran Via de les Corts Catalanes, 668, 08010 Barcelona
4. Hotel Miramar Spa

The Hotel Miramar, located in Montjuïc, has a spectacular L'Occitane Spa. The spa is inspired by the Provence region of France. They offer welcome rituals, aromacology massages, immortelle divine secret facials, intense muscle relief massages, and sweet almond scrubs. One of the best parts of this spa is their indoor pool, which has its own waterfall and is illuminated by an enormous window looking out onto Montjuïc. This is a beautiful place to treat yourself to a bit of luxury. 
Address: Plaça de Carlos Ibáñez, 3, 08038 Barcelona
5. Aire Ancient Baths de Barcelona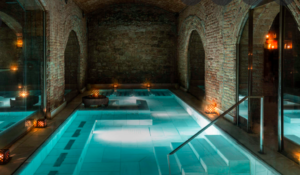 Aire Ancient Baths is one of the most popular spas in Barcelona, it has an incredible 17th century warehouse and temples inspired by ancient Roman, Greek and Ottoman civilizations. This unforgettable spa can be found in the el born neighbourhood, being a location in which you can experience something from the Arabian Nights. You will have access to pools mimicking traditional Arab baths, which include saltwater, icy, cool, warm and hot options. They also have hammam steam baths, exfoliations on hot marbles and specialty massages. Make sure you're booking this spa in advance, as it is very popular and can get very busy. 
Address: Passeig de Picasso, 22, 08003 Barcelona
6. ABaC Barcelona Spa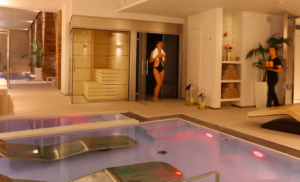 ABaC Hotel has a secret and private spa, which offers a jacuzzi, cool pool, hammam, treatment cabins, and underwater and heated sunbeds. Their spa is designed to give clients treatments that are unique to their needs by working in natural synergy with the skin, body and mind, creating an unforgettable experience. 
Address: Avda. Tibidabo, 1 08022 – Barcelona
7. Ambrosia Spa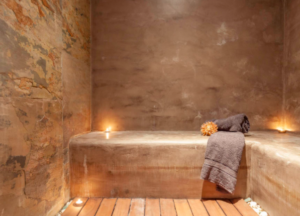 In the centre of Barcelona, you can find the Ambrosia spa, just metres from the famous Passeig de Gracia. They have a stunning discreet crystal entrance, and offer out only the most organic products in their beauty and well- being treatments. This spa is in the middle of the busy city, created as a location for people to escape, recharge and reset their bodies. They claim to work with the best products on the market in terms of anaesthetic and body treatments. 
Address: Passatge de Domingo, 9, 08007 Barcelona
8. Cowshed Relax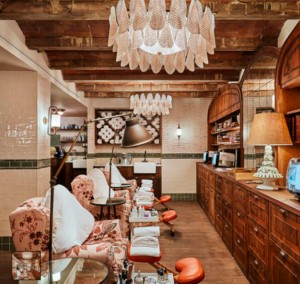 In another one of Barcelona's amazing hotels, the Soho House Barcelona Hotel, you can find the quirky Cowshed Spa. This spa is a reborn cowshed, created as a type of retreat, extending the hospitality of the house to wellbeing and wellness for its guests. Here you will find manicures, pedicures, signature facials and body massages. 
Address: Plaça Del Duc Medinaceli Barcelona 4 08002
9. 1850 Urban Spa Barcelona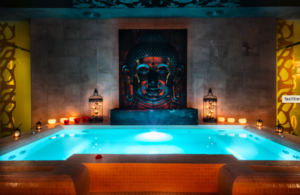 At 1850 Urban Spa Barcelona you can emerge yourself in a huge variety of options for massages. They also offer love experiences for you and your significant other where you can feel at ease in your very own massage cabin. In the spa you can find a jacuzzi, dry sauna, steam sauna, ice machine and hydromassage shower. As well as this you will be offered everything from scrubs, hot stones, and urban spa massages. 
Address: Carrer de la Diputació, 75, 08015 Barcelona
10. Bali Spirit Spa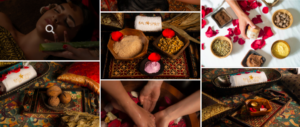 Last but not least, the incredible Bali Spirit Spa, the place to go to experience the serenity of Bali in Barcelona, with them being the only traditional Balinese Spa in Spain. They have also been awarded for being one of the best spas in the world for their innovation and their uniqueness. Here you can find their paradisiacal temple inspired by ancient balinese traditions, enjoy massages, spa rituals, and utter tranquillity. And for those new mothers, feel free to bring your baby along, as this spiritual spa even offers baby massages! 
Address: Carrer d'Aribau, 59, 08011 Barcelona