With padel, the ball moves differently than you expect every time. In the court you have to be prepared for anything. The ball moves differently every time, and just when you think you've been beaten, you unexpectedly get a second chance, with help from the walls. But the fencing of the court also participates in the game and you can even play the ball back completely outside the court. There are always long and spectacular rallies in every race. In other words: Expect the Unexpected!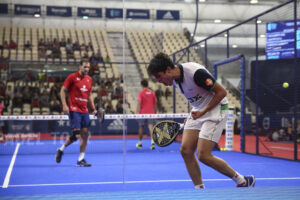 History of Padel 
There is a certain mystique surrounding the history of padel. No one knows exactly how the sport originated. But the story at least leads us to the year 1962, Acapulco, where the wealthy Mexican Enrique Corcuera built a padel court in his garden. A doubles game played with paddles. The 'paddles' take us even further back in history, namely to the year 1890 and to English ships. To make the trip to America more pleasant, they went looking for 'fun'. They started playing tennis with the paddles of lifeboats. So "paddle".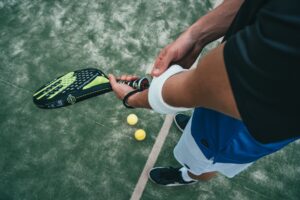 A surprising start to the sport you could say. Which first really became big in South America, especially among the Mexican elite and in Argentina. From there the ball blew across the ocean towards Spain. Padel was introduced in 1970 via the Spanish royal family and has since grown to become the country's second most popular sport, after, of course, football.  
Rules of Padel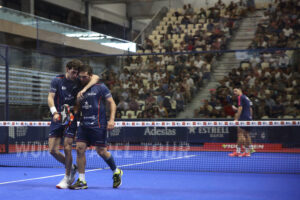 Padel is similar to tennis and squash, isn't it? Yes that's right! Only a padel court is smaller than a tennis court (20 by 10 meters) and padel has no walls (as with squash) but a fence of glass and fencing. Each court, separated by a net, is divided into two service courts and a back court. Padel is always played with four people. This often results in surprising new friendships. 
The rules of padel are very similar to those of tennis, so the ball must also be hit over the net and into the opponent's box. However, you serve underhand, where the ball has to bounce behind the service line before you serve. A big difference is that after the bounce you can let the ball hit the wall and only then have to hit it back. This is also allowed through the wall and often results in surprising rallies. 
Point scoring is the same as tennis, meaning that the game comes very naturally to anyone with some familiarity with tennis!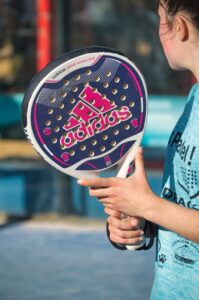 During the game, the ball is not allowed to touch the ground. A player may choose to bounce the ball or to volley it. A volley may not be hit as a return. If the ball bounces, it must happen without first hitting a wall of the fence, otherwise it is a foul. After the ball bounces, it may hit the fence wall one or more times before being played back. The receiver may return the ball directly into the playing area of the side walls, or he may return the ball through the rear or side walls. If the ball hits the fence it comes over it is a foul. If the ball is hit via the playing field over the wand (4 meters) of the fence (3 meters), it is normally a point; in addition if a player outside the court plays the ball back. The game continues with these rules, first the ball bounces two on the playing field of a player otherwise breaking the rules. 
Where to play 
The first of places to play padel in Barcelona, is Fairplay Padel Club of Montjuic, which offers eight courts where you can take classes, participate in leagues, events and tournaments. Whatever level you want to get to/experience, you can't go wrong here. 
Location: Carrer del Foc, 2, 08038 Barcelona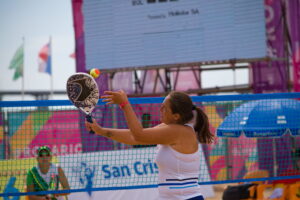 How does this sound, playing a game of padel right on the beach, not bad right? Well, let us introduce you to Club Natació Atlètic-Barceloneta! Offering four wonderful courts, it makes for the most ideal location to have a friendly game of padel whilst enjoying the ocean breeze. With flexible prices, you can be assured to find your match here!  
Location: Plaça del Mar, 08003 Barcelona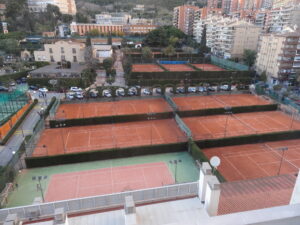 Despite being known as a tennis club in Barcelona, Club Tennis De La Salut also offers 9 padel courts. You can even bring your kids here to have a go at a new sport in a friendly environment. As well as padel, this club offers fitness classes for members and non-members alike, giving you a chance to warm-up well before hitting the court! 
Location: Carrer de la Mare de Déu de la Salut, 75, 08024 Barcelona 
Located slightly further out from the centre of Barcelona, Padel Barcelona – El Prat is a padel club that offers classes for all ages and skill sets. The growing popularity of this sport means clubs such as Padel Barcelona – El Prat can respond by hosting tournaments and competitions. The club turns padel into a lifestyle for many due to its large outdoor terrace, indoor restaurant and social events, creating a community feel and a club where boredom doesn't exist! 
Location: Parc del Riu, 3-4, Ronda de Llevant, 08820 El Prat de Llobregat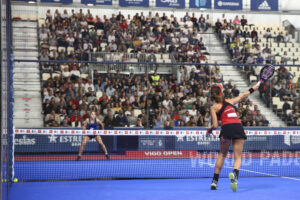 Teamwork, positive energy and fun are just a handful of the values held at Club Esportiu Laietà, a club that encourages enthusiasm towards any sport! Here, you can learn to play padel on one of their eleven courts or attend padel classes with Juan Alday. As well as this, Club Esportiu Laietà offers the option to participate in a variety of other sports or simply enjoy a post-workout dip in the pool or relax in the sauna after a fast-paced padel game.  
Location: Carrer Pintor Ribalta, 2-8, 08028 Barcelona  
If you love exercising but don't think padel is quite for you, have a look at what other ways of keeping fit we recommend for you this winter, on our blog about keeping fit in the colder months.
Meetup is an app that gets people who share similar interests together. It is used for all things from art classes to book clubs, this app can also be used to connect people who want to play tennis or padel. Therefore, be sure to keep an eye out for a padel Meetup group to meet new people and improve your game on your next visit to Barcelona! 
If you're on a budget and fancy some free outdoor activities, check out the best places for working out in Barcelona all year round in our blog on the best free outdoor activities Barcelona has to offer!