Barcelona is home to hundreds of beautiful monuments, an extensive and stunning coastline, hotels, restaurants, and most importantly; a great climate! There are many things that work in Barcelona's favour, but when it comes to organising events, there isn't a better place to do it! 
The city offers incredible aesthetics, with sunsets overlooking a skyline created by an abundance of historical and cultural artifacts. The wide range of spaces within the city give you the perfect opportunity to indulge yourself into the Catalan culture whilst bringing people together to celebrate. Whether it be a work event, a family event, or just a celebration between friends, Barcelona will win your heart, and we will tell you why.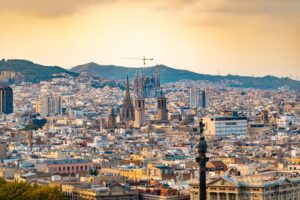 So, why pick Barcelona to organise your event? 
Barcelona holds international recognition, following the Olympics held here in 1992, which only reemphasized Barcelona's beauty as a Southern Mediterranean city. It carries both the city edge, the majestic mountains (if you find yourself slightly higher up), and the incredible Mediterranean sea.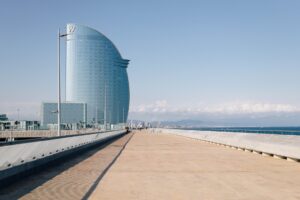 Depending on the time of year you're looking to hold an event, your guests will never be bored with various things to do, whether it be solely sightseeing, and admiring the magnificent work of Gaudí, or if you're dealing with shopaholics who will be in heaven walking down the Passeig de Gràcia, or even if they just want to enjoy the sun, the boat shows, and vast range of watersports activities they'll find here. Barcelona is the kind of city they'll find difficult to hate. 
A city which is commonly used for major conferences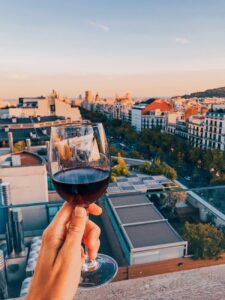 This place isn't just a perfect city for weddings, celebrations and parties, but major conferences and important business meetings often take place here. Barcelona is the second largest metropolis in Spain, and some of the most prestigious business events have taken place here, such as the EU summits, the International conference on Artificial intelligence, and the mobile world conference.
Business tourism in Barcelona is growing rapidly, meaning it is the perfect place to meet some top- performers, to provide the perfect break for your colleagues, and to unwind and relax. The diversity of the population in Barcelona makes it an extremely welcoming environment, making you feel comfortable wherever you're coming from. 
The variety of group activities available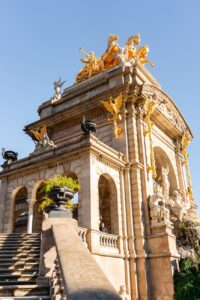 Whoever you're with, wherever you've come from, the activities available in Barcelona will mean you can enjoy your time in the city, and as a group as much as you will during your event. 
From electric bike tours, to escape rooms, wine tasting and making, segway tours of the city, you'll never run out of things to do here in Barcelona! Our blogs on beach activities, winter activities and adventure activities in Barcelona will keep you occupied and having fun! 
If you're looking for more of a relaxing trip, Barcelona hosts some of the most incredible spas to help you relax and take some time out, such as the Hotel Arts which has a 43rd floor with incredible fews over the sea. Or the Hotel Diagonal Zero, which has the most incredible Spazio wellness spa. The point is… whoever you come with, whatever your interests are, the likelihood is, Barcelona will have you covered! 
The range of spaces available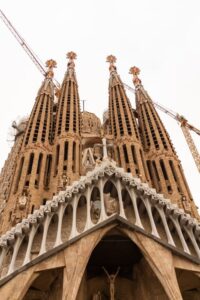 When it comes to where you want to hold your event, you won't be let down. Barcelona hosts thousands of locations for you to hold your event, as well as miles of sandy beaches and stunning architecture. 
Imagine your wedding photos in front of the Sagrada Familia, the incredible Magic Fountain of Montjuīc, the Gothic cathedral… this array of religious and beautiful architecture will give you a celebration you could never forget. 
Platforms like Venuu will give you everything from personalised unique spaces, to fast answers and free service. They are an online space rental service, for parties, weddings, meetings and events. 
They host everything from clubhouses, to basements, to trendy lofts, they have domes, skybar rooftops, speakeasy bars. In fact, they have over 1000 spaces available on their website.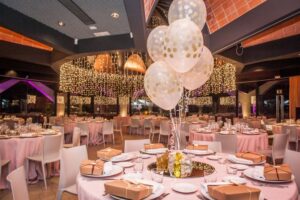 The spaces they host include cosy quiet atmospheric rooms with trendy and unique decor which are perfect for a more creative business meeting or workshop. They have domes which are so huge they can handle fashion shows, or fairs and exhibitions. As well as rooftop spaces, which can host over 200 people, perfect for live performances, a special social event, or just an incredible party. They have the option with a lot of these spaces to include catering or for you to provide your own.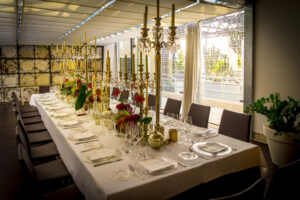 Venuu is the perfect company to find the ideal venue for your event. Whether it be your wedding, and you want the perfect location for a special day, or a business affair that you don't want your co- workers to forget, the company has the most incredible spaces for whatever you're wanting to organise. With availability of spaces hourly to daily, you won't be disappointed with Venuu. 
Accommodation for events in Barcelona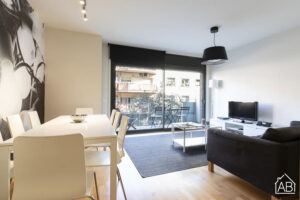 If you're wanting the perfect place to stay for a weekend, or a week, or perhaps even longer, our huge range of apartments will allow you to stay wherever you want in the city, whether it be right in the centre, or by the beach, or even a bit further out… we've got you covered, check out our apartments in Barcelona to rent during your events. Keep an eye out for our special promotions, especially this winter!