You made it, you've just moved to Barcelona! New place, a new adventure lies ahead of you. It's exciting, and maybe a little intimidating. Aside from locating nearby shopping centres and visiting the beach or other sights, you're probably wondering about the best ways to meet new friends.
It can be quite hard to meet new people when you move alone to Barcelona. Feelings of anxiety and nervousness can often get the better of us. Meeting people the way you might at home may be the best way to make new friends in Barcelona. 
Bars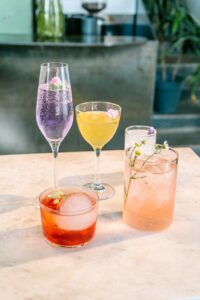 Let's begin by talking about the "obvious" and easiest place to meet new people. A bar is a place where you can definitely find someone to become friends with. On weekend nights, bars are crowded with cheerful people who are interested in sharing drinks with strangers and getting to know them better.   
Barcelona is full of wonderful and enjoyable bars and clubs. Why don't you visit some Irish Pubs in Barcelona, like The George Payne or one of the many located on La Rambla like Flaherty's and Irish Pub Temple Bar. Or if you like cocktails, plenty of cocktail bars like Paradiso or Boadas Cocktails. Are clubs more of your taste? Why don't you visit some of the clubs in Barceloneta? Here you can go to the likes of Pacha, Shoko and Opium. They are located near the beach so what is better to cool down after a crazy, wild night of partying.  
There are better chances of making a new friend at a bar than any place else, taking the restrictions around Covid-19 into account—so do the obvious and go to a bar to meet new people. Be more approachable, and enjoy the experience!
Gym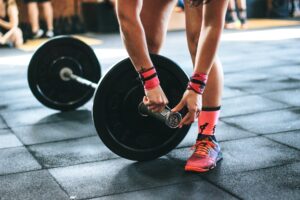 For most of us, the gym is the only place where we want the time to move quickly. The idea of a one-minute plank can be daunting! But the gym is also a haven for fitness enthusiasts. It may seem like the best idea to just focus on your exercises and then go home as quickly as possible to take a hot shower and give your body some rest, but you should consider sticking around at the gym and talking to other people. Gyms like Anytime Fitness are a great way to meet new people. If you decide to become a member of Anytime Fitness you access all the gyms that are owned by them. There are a several in Barcelona so why don't try to meet new people by going to the gym across the city.
By building a special bond with these people, you can develop a group of people who will push you to do better. In a short time, you will be surprised to find that the friendships you have started have grown into special bonds.
Join Facebook groups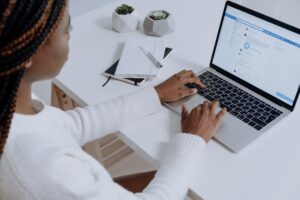 With the technology from this time, there is no way you live without any form of social media. Facebook is still the most-used social media platform at the moment, so why don't you search for groups with people that are moving in or already live in Barcelona? In these groups you can find information, recommendations and all sort of events, from BBQ's to yoga to meeting events. Sometimes there will be an invite to other group chat from different social media platforms like WhatsApp, so you will have your contact list filled with many new people!
Erasmus Events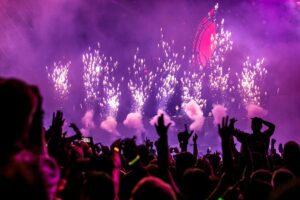 This is more for the students that are coming to live in Barcelona. Erasmus+ is an European Institute that encourage and help students during their time abroad. If you do an internship or courses at universities, they will help you financially so you aren't broke after a few months. The Erasmus community in Barcelona is pretty big, and we completely understand all these students who choose Barcelona to do their exchange. So if you are an Erasmus or an international exchange student you should try some of the Erasmus events – they organise dinners, parties and trips to other parts of Spain.
Bus Tours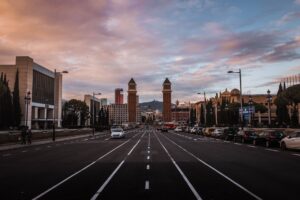 When you are in a foreign land, your first stop should always be a hop-on, hop-off bus, because bus tours show you all the important places in a city. But when you are in your own city, you probably don't feel the need to book such bus tours. Yet have you ever thought about how these tours can provide you with an opportunity to meet foreigners?
The Barcelona Bus Turistic provides different routes throughout Barcelona finest sites. Why not buy a ticket and join other people that have the same interest as you so you can exchange your knowledge about what you already know about Barcelona.
As a local, you can tell them about the different activities that they can do. Grab a ticket and sit beside an excited tourist, then politely ask if they are interested in chatting. Tell them about the city, and maybe, by the end of the tour, you will be sharing your phone number with a promise to meet up at the most famous music club in the city.