Once you've booked your flight and accommodation in Barcelona, now it's time to get to the nitty gritty of planning your trip. Barcelona is one of Europe's major cities, and the second largest city in Spain after Madrid. Despite its size, the city is relatively compact, with all the best sights positioned not too far from one another.
Getting around Barcelona is super easy, thanks to the excellent public transport systems that are in place here. Whether by taxi, metro, train, bus, or walking, everything is within quick and easy reach!
Here are our top tips for navigating the city with ease:
1. Plan how you will get from the airport to your accommodation
Barcelona-Prat Airport is 12km from the city centre, which means you can get to your hotel or apartment in no time. There are two terminals, T1 and T2, with different pick up and departure points. There are different methods of transport to get your holiday started, so we recommend choosing between:
Transfer by shuttle bus
The aerobús is the official shuttle bus service that connects Terminals 1 and 2 with the city centre, at a very economical price of €5.90 for one way, or €10.20 return. It runs every day of the year from 5:30am-11pm as frequently as every 10 minutes, getting you into Barcelona in only 35 minutes. It stops at Plaça Espanya, Gran Via-Urgell, Plaça Universitat and finishes in Plaça Catalunya.
Take the metro
If you aren't travelling with much luggage, taking the metro is the least expensive option. Take the L9 metro from either the Aeroport T1 or T2 stops into the city centre for €5.15.
Hail a taxi
Taking a taxi is the most expensive option, but most comfortable as you can be dropped right outside your accommodation! Expect to pay between €30-40 for the journey, many cabs will be waiting outside for you to hop in. It's not necessary to tip in Spain like it is in some other countries, but you can tip a few euros to your driver if you would like to still.
2. Don't expect to find Uber here!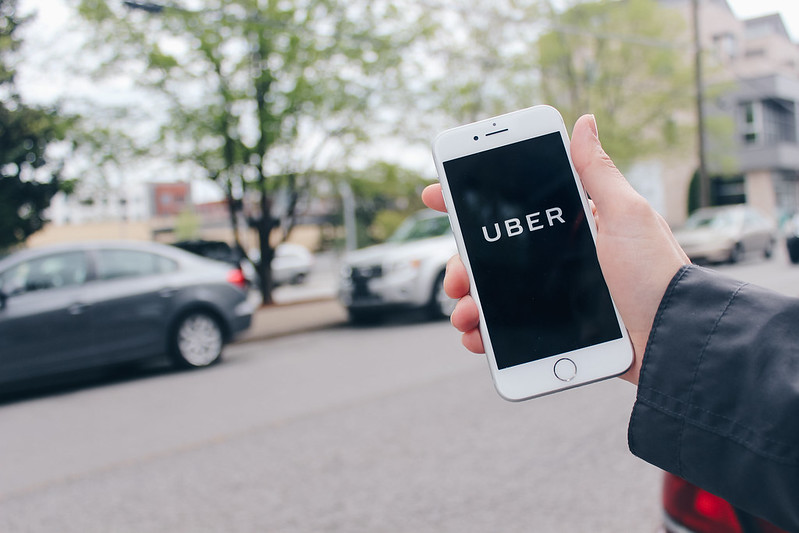 Due to regulations put in place by the Catalan government, Uber is not permitted to operate in the city. Not to fear, as there are two identical apps called Cabify and FreeNow that function in the exact same way, via application and online payment. Download these apps to make it easier to find your way home after a long night enjoying some bebidas (drinks)!
3. Invest in a T10 metro ticket
The Barcelona metro has 8 lines, 161 stations and 162 trains that run like clockwork from 5am to midnight every day. You'll always be within easy walking distance of a metro stop, and it will most likely be your most common mode of transport while in the city.
There are different ticket options to choose from, which you will need to buy from a machine in one of the stations before entering. It's important to note that they accept both card and cash, but not yet contactless payments. We recommend either buying the T-Casual ticket, which grants you 10 journeys anywhere in the city, or if you are coming with a larger group then the T-Familiar which is a multi-person card valid for 8 journeys for €10.
4. Travel by foot
One of the best ways to experience Barcelona is to wander round and discover hidden treasures. Nowhere in the city is ever too far to reach, particularly if it's one of the main tourist attractions such as Sagrada Familia, so let yourself explore the city while on route to the sights. You might even stumble across your favourite part of the city by chance!
We recommend heading to the El Born, Gothic Quarter or Gràcia neighbourhoods for a stroll – these areas have beautiful winding streets and fantastic shops, bars, and restaurants.
5. On your bike!
Don't miss out on the opportunity to explore Barcelona by bicycle. The city has its own 'bicing' system, open 24 hours 365 days of the year, with over 6000 bikes available to rent all over the city. There are several stations from which you pick up your bike from, just download their app to pay for access. Cycle where you want to be, then just drop off the bike at the next nearest station. Easy!
There's also the option to book a guided bike tour to discover the monuments, neighbourhoods, and most iconic spots of Barcelona. A local guide will lead the tour, telling all you need to know about each destination you head to.
If you haven't yet booked your accommodation for your trip to Barcelona, head to the AB Apartment Barcelona website to explore our fantastic range of apartments on offer. We have apartments ranging from studios to 6-bedroom apartments all over the city. For any questions or queries, don't hesitate to contact our friendly team via email or phone and we will be more than happy to help you find your perfect accommodation!