Sometimes when we go on holiday to Barcelona, we like to have some distance between ourselves and the hustle and bustle of the city. The opportunity to live in a tranquil space away from the centre is a great way to unwind and get to know another part of the city. One of the most relaxing places to rent an apartment in Barcelona in Sarrià. Found to the north of the city, let's get to know this neighbourhood that ensures a relaxing stay in Barcelona. 
Església de Sant Vicenç de Sarrià
Our first main landmark that we find in Sarrià is the Església de Sant Vicenç de Sarrià. This church was built between 1781-1816 by architect Josep Mas i Dordal. With a fantastic exterior, its facade mirrors most of the churches founded throughout Catalonia, with trademark stonework being used. You may be familiar with the lone tower of this church, it reminds us of the Santa María del Mar  We highly recommend calling in here and seeing the amazing interior here, whether you're staying or just passing through Sarrià.
Amazing views in Sarrià
Carretera de les Aigües:
One of the main attractions to Sarrià is it's wonderful viewpoints that you can look out to the rest of the city from. The first one is especially a hit with those who enjoy jogging and cycling in Barcelona, Carretera de les Aigües. This is the route that follows the water supply to the city. Being found in the hills makes for a great viewpoint that you can enjoy every morning and afternoon from sunrise to sunset.
Mirador Sarrià
The second main place to enjoy amazing views in Barcelona whilst here is the Mirador Sarrià. This is another place that is also attractive to those who love exercising in the city. However, we'd recommend setting up a packed lunch for this one to enjoy a sunset in Barcelona from a great vantage point.
Green spaces in Sarrià
Parc del Castell de l'Oreneta
If you are planning on staying in Sarrià with your family, there is one sure-fire way to make sure that the young ones are occupied and happy… with a park! The main park in this part of the city is Parc del Castell de l'Oreneta. Located just off of central Sarrià, we find a green space with many different climbing frames and other fun things for the kids to enjoy. There is even a small train track that runs a circuit here, sparking excitement in adults and kids alike! This is just another way in which Sarrià makes for a great place to stay in Barcelona.
Jardins de Vil·la Amèlia
Last, but not least, are the Jardins de Vil·la Amèlia. These are beautiful gardens that are found in the neighbourhood, with amazing colours from its flowers, to exotic plants that reflect the mediterranean surroundings perfectly. These are some of the most popular garden spaces in the neighbourhood, making them ideal for anyone who enjoys gardening to pass through and maybe bring a book to enjoy whilst you're here- how idyllic does that sound!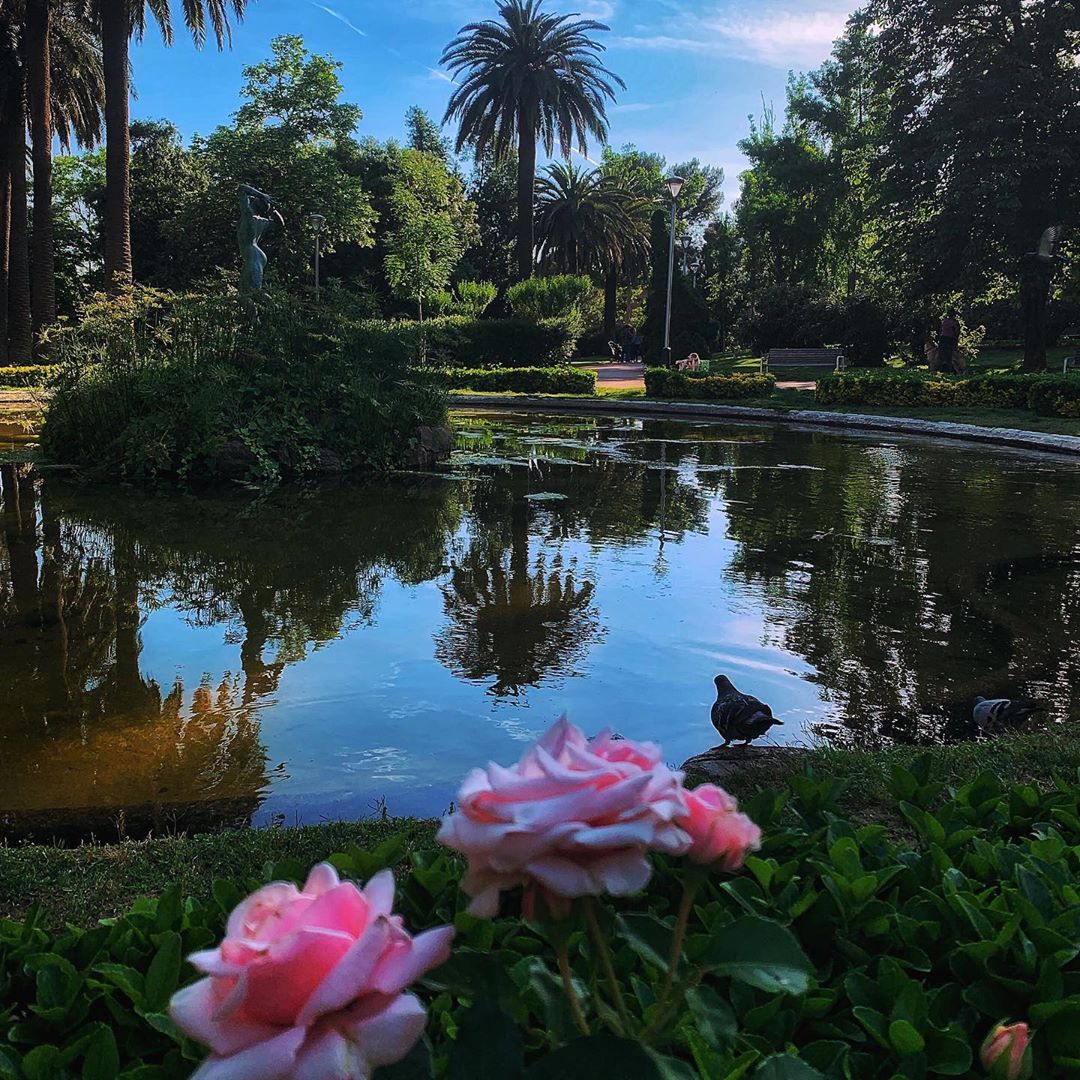 @benimelamet
Apartments in Barcelona
Getting to know a new part of the city can be an exciting way to enjoy a new adventure in familiar surroundings. Now that you know some more about Sarrià, you may decide that you want to rent an apartment here, something that gives you the freedom to live how you like in the area you want. AB Apartment Barcelona are experts in this, giving people their dream apartment in Barcelona, with all the assistance needed to have an enjoyable stay in the city. We manage over 500 apartments, come and find your dream apartment with AB Apartment Barcelona.