In light of the current situation that the world finds itself, there is a need for sensibility and responsibility. As the COVID-19 virus has halted travel plans for the foreseeable future. The most important thing for everyone now is to respect the measures in place and prioritize health and well-being. 
That is not to say that we should not have anything to look forward to for when normality resumes in the future. Therefore, we would like to give you the chance to learn about Badalona, and how you can start to plan a trip there when next in Barcelona. In the meantime, we are wishing good health to all and hope this blog can take your mind off things.
Badalona is a tourist hotspot that is a short trip away from Barcelona, making it ideal for a day trip or overnight stay when on holiday in the city. With its own identity, Badalona offers a unique experience for you to make the most of during your next visit to Barcelona. With a rich history, great beaches and places to discover, discover all there is to know about Badalona in this article.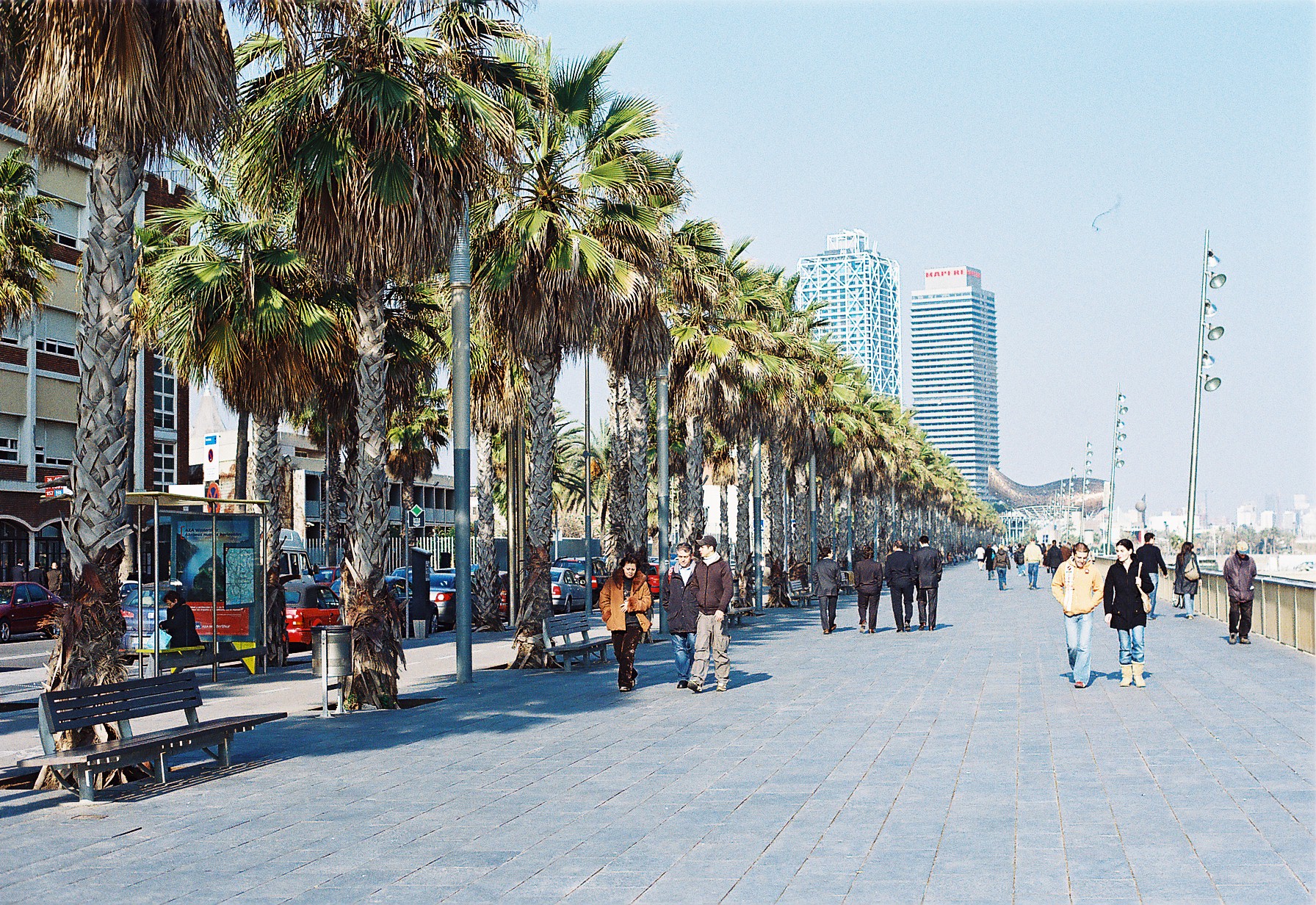 History of Badalona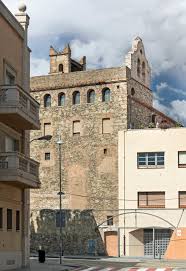 Badalona is a former Roman city, dating back to the 3rd century BC known as Baetulo. However, it is believed that people had been living here for some 2,000 years or more; on this coastal spot. The Romans used this, as they did Barcino (Barcelona) and Tarraco (Tarragona), for its maritime exports, meaning that Badalona had defensive towers to protect its industry of fishing from sea attacks. The current layout of Badalona dates back to around the 10th Century, with housing and churches built on the plans of the Roman citadel and urban housing/farming being established outside the walls of the town. These two ways of living would remain visibly separate until the 1700s. Nowadays, Badalona is a Catalan tourist hotspot that is very busy in the spring and summer months, with people from inland Catalonia also coming here to enjoy their summer with their families. With many places of interest to discover, check out how you can spend your day in Badalona!
Badalona's Places of interest
Badalona Beaches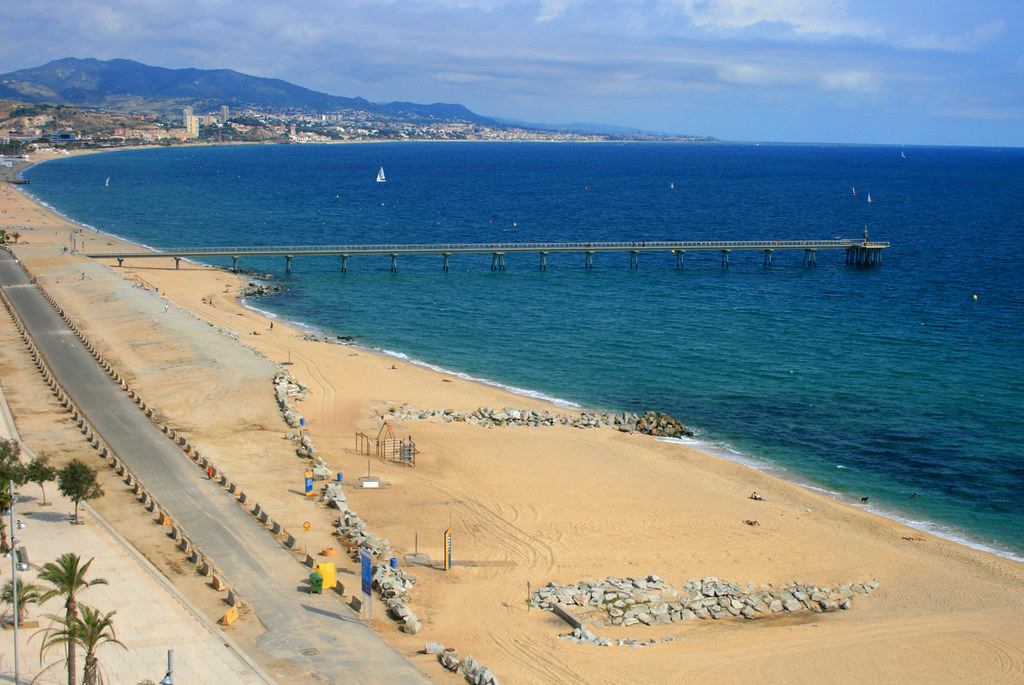 One thing that Badalona is not lacking, is its beaches. With so many to choose from, we thought best to highlight the main ones! There is, of course, Badalona beach, which gives you a chance to walk along the iconic Pont de Petroli pier. On the other side of this pier, is the Platja del Coco, which gives you another beach to chill out on and enjoy the crystal blue Mediterranean sea. 
Lasly, further along the coast is the Playa Estación, giving you a quieter alternative to enjoy. When wandering along to the beach, keep an eye out for one of Badalona's cheeky residents, Anís del Mono! This monkey statue has been on the beach for many years, depicting Anís admiring his drink of choice!
Rambla de Badalona
Next up, the Rambla de Badalona is a wonderful street along the beaches. With many shops, restaurants and bars to choose from. You will be able to spend the night sipping on Sangria, eating tapas and having a great time. Here, you will be able to see the city come to life in the evening, as its locals and other tourists come to the streets to make the most of the warm spring and summer evenings. There is no better way to end a day in Badalona than bar hopping on its Rambla.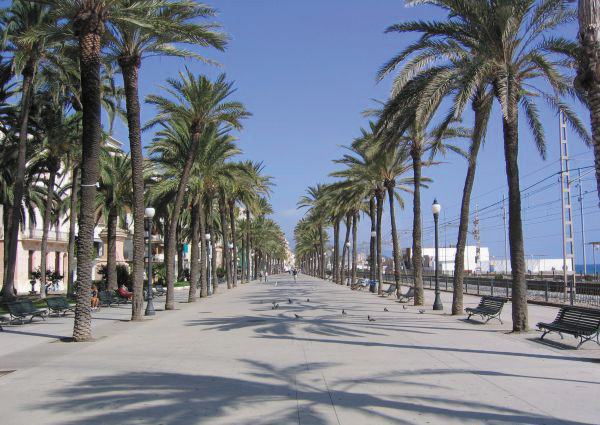 Monasterio de San Jerónimo de la Murtra
Built in the 14th Century, the San Jeronimo de la Murtra Monastery has been a very important spot for the whole country over the years. It is where the Catholic Monarchs would come to spend their summers, making it a place of importance for the royals of that era. In addition, this was the official homecoming for Christopher Columbus after his voyages to the Americas. Adding to the historical importance here. Nowadays, this spot is where you can come to explore this once key monastery.
Next on the list is the Badalona Museum. This spot is ideal for all lovers of history and all things Roman. The true magic of the museum lies underground… giving you a chance to travel back in time to Baetulo! You will be able to see the blueprint of this part of the city, as well as admiring all remains that have been excavated for the public to view. From ancient baths, to a road and row of shops, this is a fantastic experience in Badalona.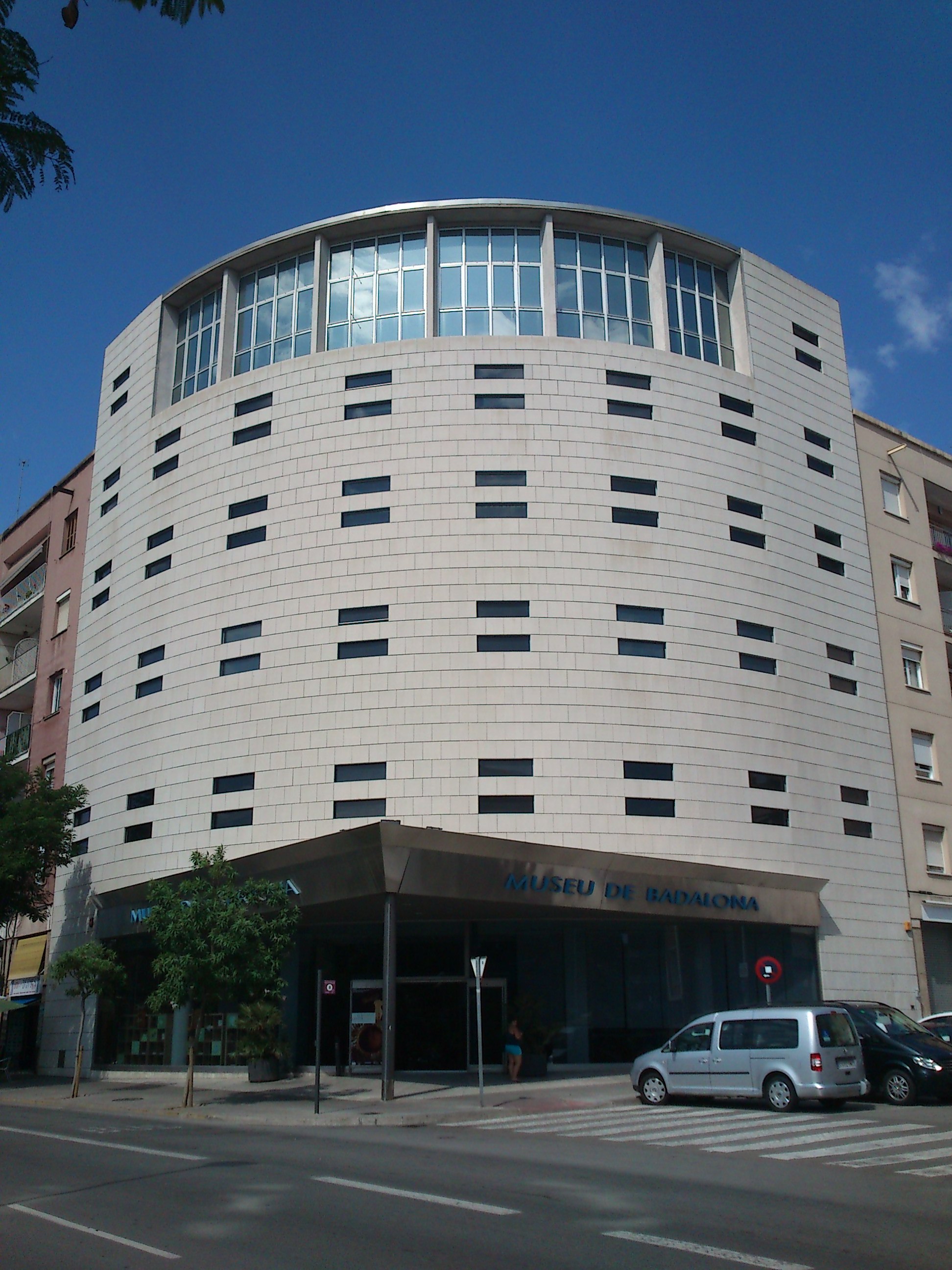 Can Solei i Ca l'Arnus Park
Lastly, we recommend going to the Parque de Can Solei i Ca l'Arnus. This park is a wonderful green space, a short walk from the seaside. Here, you will be able to enjoy sculptures, architecture and plenty of greenery! If you are visiting with younger family members, they'll be happy to know that there is a playground section.This wonderful park is the ideal spot to enjoy a picnic after a nice swim in the sea.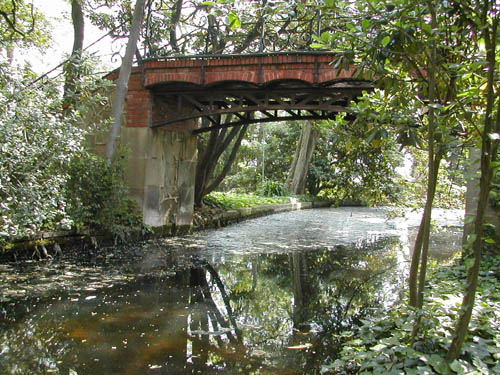 Transport: How to get to Badalona from Barcelona
Getting to Badalona from Barcelona could not be any easier! You can get there in just 30 minutes, making for the ideal day trip. Badalona actually forms part of Barcelona's subway route! You can, therefore, catch the L2 metro from around the Sagrada Familia all the way to Badalona– how perfect is that! You can also catch the Rodalies train service from central Barcelona out to Badalona in a similar amount of time.