On Tuesday 17th March 2020, many parts of the world will come together to celebrate Saint Patrick´s Day, and Barcelona is no exception. Spain is home to roughly 500,000 Irish people and most reside in this city for work and educational reasons. This makes for a great sight when it comes to celebrating Saint Patrick´s Day in Barcelona.
From the Currach Regatta boat race, where you can partake or sit back and watch Celtic drumming whilst enjoying some great food. To enjoying a green cocktail at some of the best Irish Bars in Barcelona. We will make sure that you have an unforgettable Saint Patrick´s Day in Barcelona!
The Temple Irish Pub
Feel like you´re in Dublin with The Temple Bar Irish Pub. With a Guinness in hand, listening to live music and chatting with good friends: you can´t go wrong here. It is situated just off La Rambla and gives the ideal place to have a drink and sing along this Saint Patrick´s day in Barcelona. It is well regarded in central Barcelona for its authentic Irish interior, great atmosphere and its array of food on offer. This is a safe bet if you want to spend the day in the heart of Barcelona and have a great time in the process!
Carrer de Ferran, 6, 08002 Barcelona
Metro: Liceu (L3)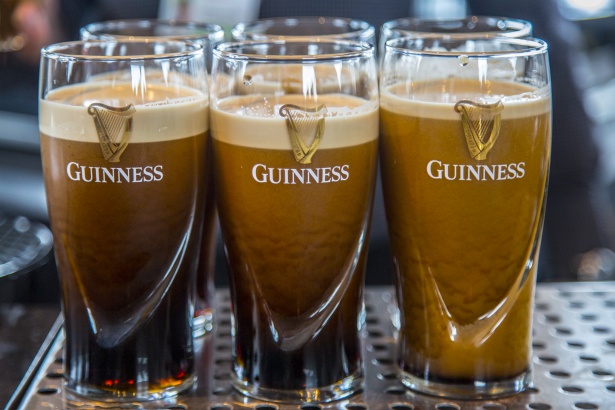 Flaherty´s
Another central Irish Bar is Flaherty´s, this spot is another hotspot where you will have an unforgettable Saint Patrick´s Day in Barcelona. The food here is great. They have traditional Irish breakfasts, sausages and mash and, even, Steak, Guinness and Kidney pies! Have a taste of Tipperary to get you in the swing of the festivities. Like the Temple Bar, Flaherty´s has a great ambience and is frequented by Irish people living in Barcelona for you to socialise with.
Plaça de Joaquim Xirau, 08002 Barcelona
Metro: Liceu (L3)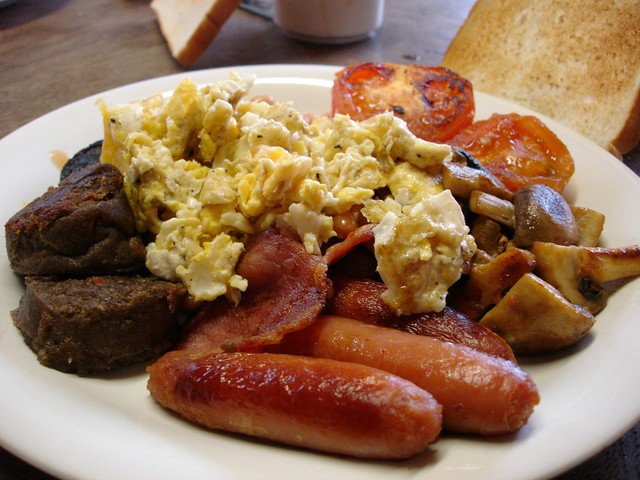 Dunne´s
Another on the list of places to go to celebrate Saint Patrick´s Day in Barcelona is Dunne´s. Found on Via Laietina, this spot is a short walk from the Gothic Quarter, giving you a place to stop off at when touring around the city. There is a small outdoor seating area where you can take in the sun and the walls are covered in Irish signage and memorabilia, with plenty of signed football and GAA jerseys. The staff are very friendly and they have a large menu to ensure that you are well fed this Saint Patrick´s Day in Barcelona. They take great pride in their burgers, which you can enjoy with a pint of Guinness or Magners- Sláinte! (´Cheers´ in Irish)
Via Laietana, 19, 08003 Barcelona
Metro: Jaume I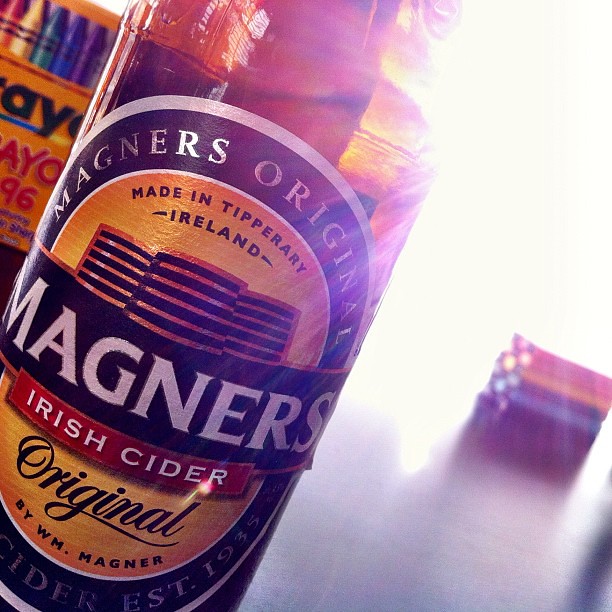 Michael Collins
Next up is ideal for anyone staying around the Sagrada Familia during Saint Patrick´s. The Michael Collins pub opened its doors in 1997 and gave this part of the city a welcome taste of Ireland. They pride themselves on showing sports and hosting live music every week, which is served alongside great drinks, food and people. We´d recommend tucking into their traditional Irish stew, which is served every day.
Plaça Sagrada Família, 4, 08013 Barcelona
Metro: Sagrada Familia (L2 and L5)
George Payne
Last, and far from least, is the George Payne. This place is the perfect place to end up when the day progresses and you are fully embracing this Irish holiday. Situated near Plaça Catalunya, this authentic Irish Bar gives a large space to have drink and start dancing. The George Payne is always busy and is a favourite among Erasmus students in Barcelona. The reason behind this being the cheap nature of the drinks, the quick service and the fact that the whole space really gets going at times of celebration, none more important than Saint Patrick´s Day. Open until late, dance and sing the night away with friends, old and new, at George Payne´s in Barcelona.
Plaça d'Urquinaona, 5, 08010 Barcelona
Metro: Urquinaona (L1 and L4)