Cycling is a big thing in Spain, whether that be by following the ´Vuelta de España' or getting active and staying fit. There is no real better way to explore Barcelona than by having a go at cycling in Barcelona. Everyone loves a day trip where you find yourself getting lost but then find the way back soon enough, what are holidays for! Whether you´re a beginner or rather competitive, the following routes will give you a good idea on how to take up cycling in Barcelona.
Cycling in Montjuic

Montjuïc is the place where you can find the Olympic stadium, the Montjuïc Castle and most firework displays in the city; whether for New Year's or La Mercé. Starting at Plaça Espanya this route takes a right onto Avenida de l'Estadi, for its first climb to the top of Montjuic. Once at the top, you can then go towards the Barcelona Olympic Stadium and progress onto the Montjuic Castle. This is a very good route for anyone wanting to see some monuments of the city, as well as some great views as you ride climb up the area. This is not a challenging ride, making it suitable for families that wish to have a go at cycling in Barcelona.
Costes del Garraf Loop from Plaça Espanya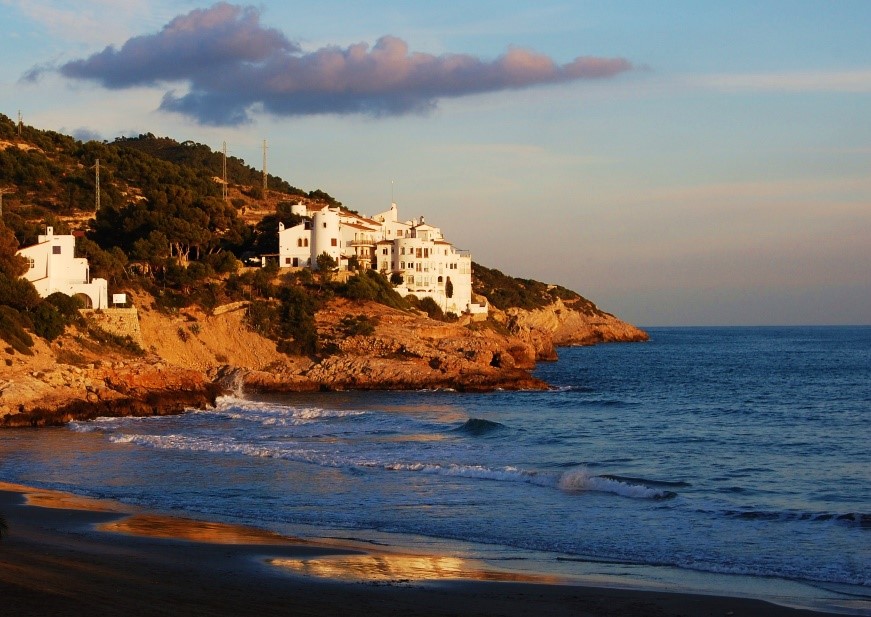 Testing level of ride of around 86km in total. Starting at Plaça Espanya then heading in direction of Turó de la Covafumada for some 26km before following on long straight for 8km. Then you will reap the rewards by cycling on the Costes de Garraf for 16km before turning around and enjoying the return leg of the journey. Once you turn around after the costes de Garraf you will be cycling in Barcelona for some 36km until arriving back at Plaça Espanya. What an amazing route by bike so leave the hustle and bustle of the city and enjoy the wonders of the Barcelona coast.
Seaside route in Barcelona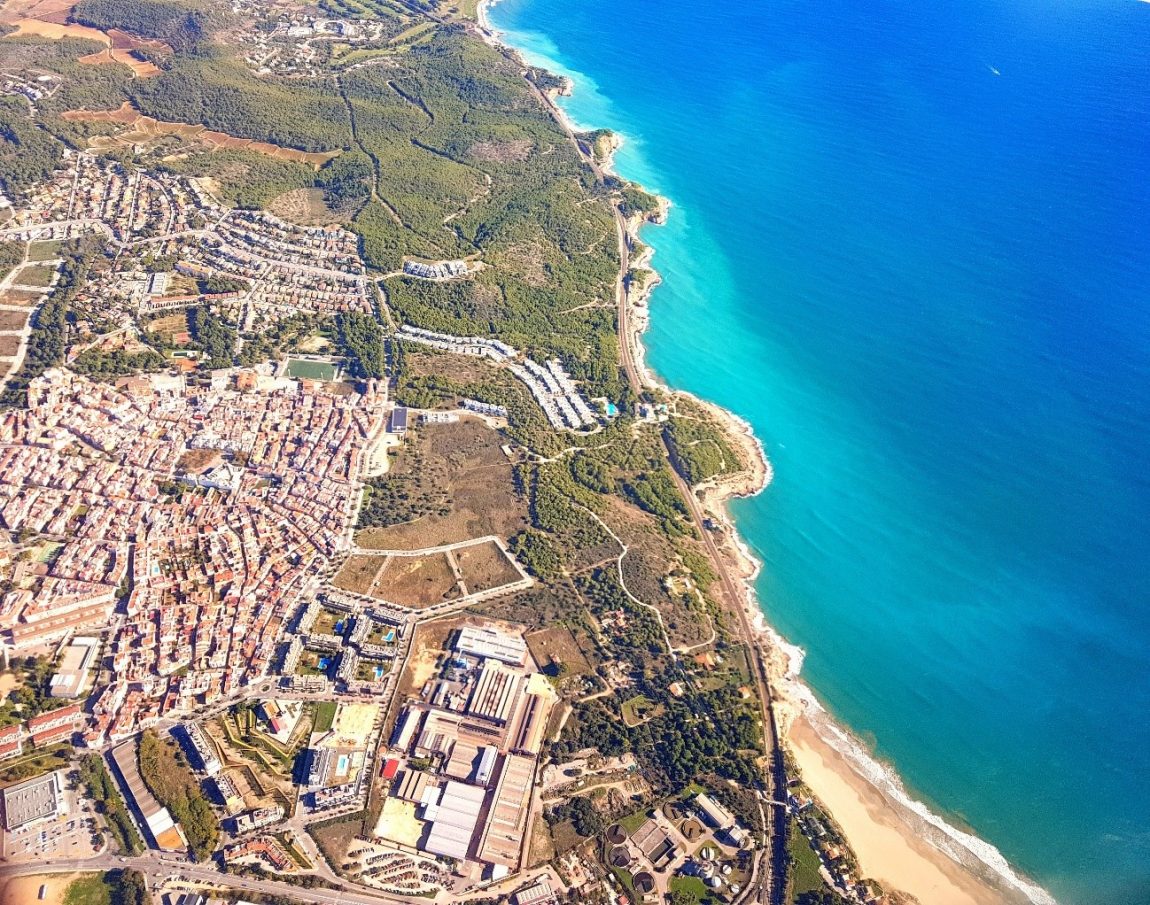 This route is ideal for anyone who loves the sea just as much as cycling in Barcelona. Starting at the Columbus monument by the Mare Magnum Shopping Centre, you cycle along Port Vell towards Port Fòrum, this leg of the journey is roughly 6km and takes around 20 minutes. From here you leave the Ronda Litoral and join the Av. D´Eduard Maristany for another 15 minutes before reaching Badalona. Adding another 4 km to your journey which should last 35 minutes in total. From here you can either continute cycling north, turn around back to the centre or relax at Badalona beach! Whichever option you choose, cycling in Barcelona does not get better than having the sea breeze and sights of the deep blue.
The Passeig de les Aigües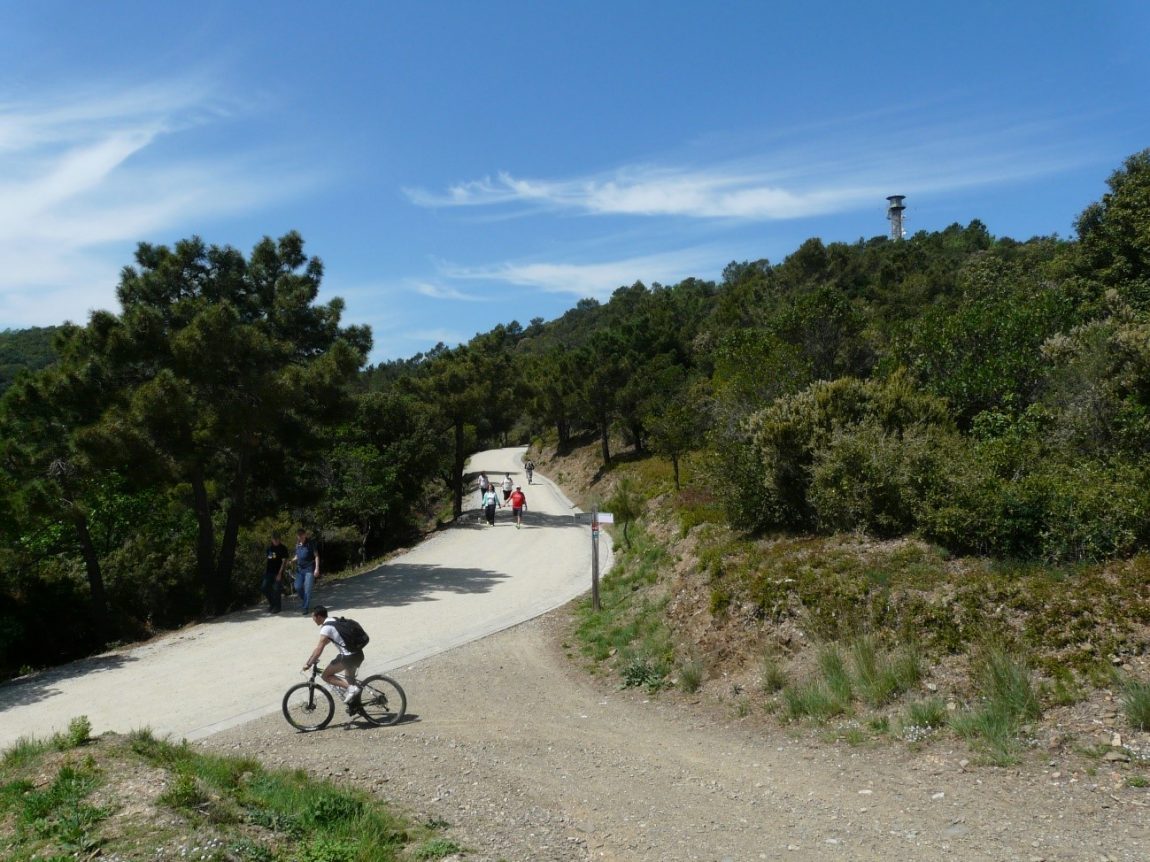 Can´t decide between from cycling on higher ground to see all of Barcelona and sticking to flat tracks that don´t require as much effort? How about enjoying the best of both! Passeig de les Aigües, or, Passage of the waters to you and I, comes from the fact that water pipes used to run along. Meaning… Flat cycle tracks! Once you reach Mount Tibidabo; either by bus, Funicular Railways or by cable car. Once here there are signs to guide you to this 10km long route that takes you to Esplugues de Llogbregat. As you cycle on this route you will be in awe of the views it has on offer. Being popular with both cyclists and runners, the best time to make the most of this route is midweek when there are less people.
Tibidabo Loop from Diagonal
Starting from Diagonal station (meaning you can get public transport here), this 46km ride demands physical fitness! Cycling in Barcelona is not always easy and this route shows that. You cycle virtually straight up towards Tibidabo, which should inspire you as the church is seen over the mountain. Which, in fairness puts most people off! The climb starts around 5km in at Rabassada and continues at la rierada for 15km before you arrive at sant creu, around 27km in. From there, the 9km climb to Tibidabo is why some love the challenge of cycling in Barcelona; when you know you reach the summit, the insane views await! Lastly, the 19km descent takes you back to Diagonal for your well earned break!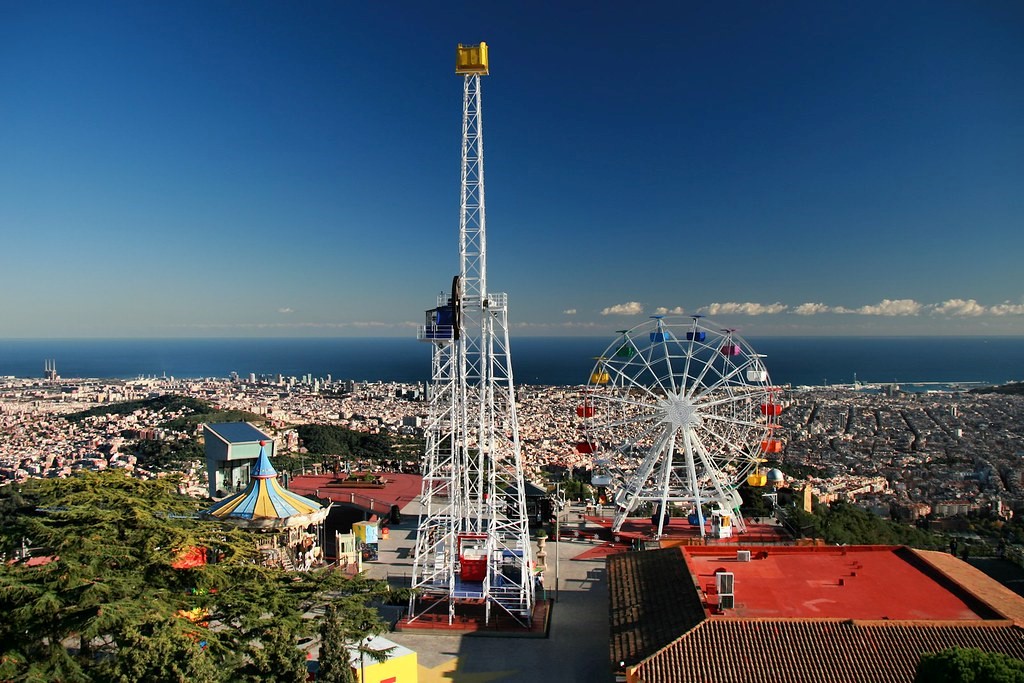 To know how much you have cycled for, if you have done any part of the route quicker than anyone else or if you want to find alternative routes. We suggest using the strava app, which has many more routes for cycling in Barcelona uploaded by other enthusiasts like yourself! It is a neat app that we recommend to any fitness fanatic!