It's always good to know a little bit of the backstory about the place you're next visiting, and Barcelona is no exception. That's why we've written a brief summary of the history of the city, and one of its most famous alumni, Antoni Gaudi.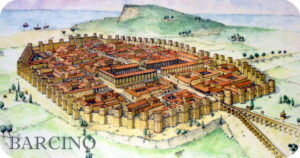 The first traces of civilisation in Barcelona can be traced back to the 4th-2nd centuries BC, when the Laietans– a group of Iberian people- lived on the plain of Barcelona. However, it wasn't until the Romans occupied the city between 15 and 13 BC, that Barcelona really started to grow. The city was used by the Romans mainly as an army base and a stopover for many of their trade routes.
After the Romans, Barcelona was occupied by the Visigoths in the 5th century AD, followed shortly by the Moors in the 8th century. Because of the city's location by the sea, Barcelona was considered worthwhile invading, and throughout the 10th century the city was one of the most important areas in the Mediterranean.
In the 18th century however, this growth and success came to an end. The independence of the region of Catalonia was compromised as a result of who they supported in the War of Spanish Succession and the city began to decline as a result of its marginalisation. It was not until the end of the 19th century that Barcelona regained its former glory.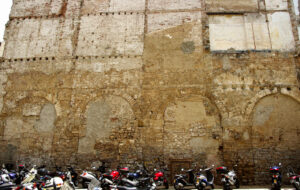 During this time, several walls in the city were demolished and removed so that the surrounding villages could be added to the city. The economy grew and prosperity returned to Barcelona.
However, this elation was short lived. In 1935 the Spanish Civil War partially destroyed the city and it became used mainly for industrial purposes.
In the 1960's, Barcelona became a tourist attraction, the arrival of tourists creating more employment and growing the economy once more. But it wasn't until the country's dictator Franco died, that Barcelona's locals truly felt free. With his death bought the end of the suppression of the citizens of Catalonia and their culture, allowing the city to grow into the vibrant metropolis that it is today.
Antoni Gaudí
When you think of Barcelona, you think of the city's incredible architecture, and Antoni Gaudí is a part of that architecture. Gaudí was born in 1852 and lived until 1916, dying after getting hit by a tram in the city and failing to be bought to hospital due to his haggard appearance convincing locals that he was just another homeless man!
Within his lifetime, the architect made many striking and revolutionary pieces, both small and large, around the city. Barcelona with his canvas: a place where he could give homage to his creativity.
One of the most famous architectural pieces by Gaudí is La Sagrada Família, a stunning basilica which has since become the emblem of Barcelona. The construction of this church is still in full swing and isn't expected to be completed until 2026…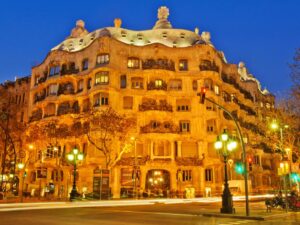 Other important creations by Gaudí:
Park Güell
Casa Milà
Casa Batlló
Palau Güell
Casa Vicens
Colonia Güell