One of the most open and liberal cities, Barcelona has been named the LGBT capital of Southern Europe. It's also home to its fair share of drag bars and drag shows. So, whether you're a Bianca Del Rio fan or still an original RuPaul stan, check out some of our favourite drag shows below. Shantay, you stay!
El Cangrejo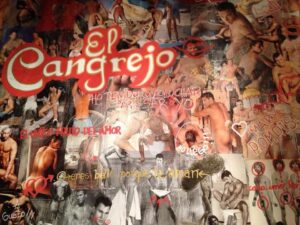 With a bar in El Raval and another in the city's Eixample district, the El Cangrejo legacy is spreading through Barcelona like wildfire. Known for its '80s nights and drag shows, El Cangrejo provides a fabulous alternative to the rest of the city's evening entertainment. Although we recommend heading to the original El Cangrejo in Raval, its younger brother still knows how to put on a party with the latest national and international music, based in the heart of Barcelona's gay district, Gaixample.
Carrer de Montserrat, 9. (El Raval)
Carrer de Villarroel, 88. (Eixample)
Believe Club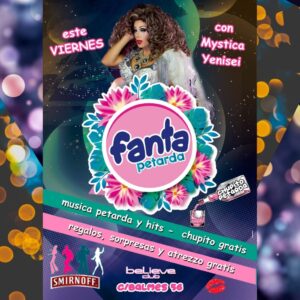 With a slogan that says 'happiness is not only important, but essential,' you're guaranteed to leave Believe Club with a smile on your face- but that won't be until 6am as Believe keeps its doors open until dawn! On Tuesdays, Wednesdays, and Thursdays, party goers can enjoy live performances from club talents including singers, dancers, and of course drag queens! Check their social media for their show schedule.
Carrer de Balmes, 56.
Atamé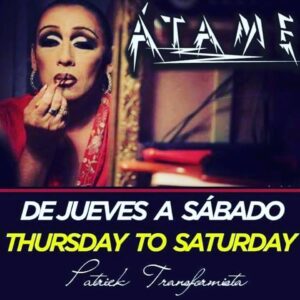 Atamé has been described as a must do in your Barcelona gay nightlife checklist- and we completely agree. Open from Tuesday- Saturday, Atamé has an everything-goes atmosphere that attracts travellers, foreigners, and locals alike. The afternoons in the bar are relaxed, but the nights explode with the campest music of all time. The best part of Atamé? Drag Queen Patrick will be there to make sure your experience is truly unforgettable…
Carrer del Consell de Cent, 257.
Queenz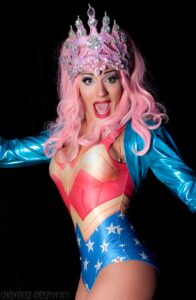 Home to the sensational annual Carnaval extravaganza, the coastal town of Sitges is also where Queenz Bar lives and breathes its magical fantasy. Queenz offers guests three rooms: a dance club, a terrace, and a cabaret themed restaurant. In the club, fellow queens can dance the night away with the best music and the best company, while the terrace gives them the option to drink and chat with friends and strangers in a quieter (although just as extravagant) setting.
But the spectacular that guests simply can't miss out on has to be the Queenz Cabaret Dinner Show. Enjoy a stunning performance by professional entertainers as well as a fantastic dinner menu that has been especially designed to reflect everything that Queenz stands for… we'll let you work that one out.
Carrer Bonaire, 17-A, Sitges.
Follow the link for a personalised map of all the mentioned drag bars.
Now, sashay away…