As one of the best cosmopolitan cities, Barcelona provides visitors with an endless choice of evening entertainment. There is a night out for everyone here, and the live music scene is definitely something that the city can boast about…
Jazz aficionados, look no further! We guarantee there's a bar here just for you. To help you out, we've listed some of our favourite jazz clubs in the city.
Harlem Jazz Club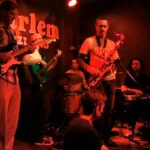 We start our list with perhaps the city's most legendary Jazz venue, the Harlem Jazz Club. As well as being located in the centre of Barcelona's breathtaking gothic quarter, the club has an impressive history to date holding well over 1000 concerts over these past years!
Visitors can hear jazz, blues, funk, and reggae every night in this vintage venue that's played a huge part in the city's musical past…
Harlem Jazz Club opens Tuesday-Saturday 20:00-04:30
8 Carrer de la Comtessa de Sobradiel
Metro: Jaume I (L4)
JazzMan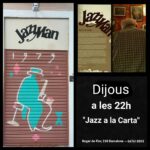 JazzMan is located just a seven minute walk away from the Sagrada Família and is favoured by the locals of the Eixample neighbourhood. Visitors can enjoy both vintage Jazz veterans, as well as new young Jazz talent, all while sipping on Jazzman's impressive selection of tipples.
The club is open way late into the night, not closing until 2:30am on a weekday, and 3:00am on the weekend!
Why not combine your evening of Jazz with a late night visit to the Sagrada Família? We think nighttime is the best time to see Gaudí's famous masterpiece, if only from the outside…
238 Carrer de Roger de Flor
Metro: Sagrada Família (L2)/ Verdaguer (L4/L5)
Big Bang Bar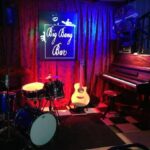 A bar with a big promising name… Big Bang Bar is located in the Raval neighbourhood which has long been part of the city's main scene. Although not as old as the barrio itself, Big Bang Bar also has a long history… the club still has parts of its originals walls from the days when Raval was just an area of small craft shops and orchards!
Big Bang Bar attracts visitors from all around the world, so much so that even the Tavern Owners are surprised by just how many people travel to sample the bar's live music!
There's performances every Wednesday-Sunday from 21:00.
To get a feel of the place check out some of the previous performers here.
7 Carrer Botella
Metro: Sant Antoni (L2)/Liceu (L3)/Poble Sec (L3)
JazzSi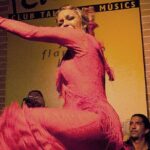 Close to Big Bang Bar is JazzSi, a club with live dance performances, as well as music. It's a small concert hall and each day of the week there's a different theme and a different 'Jam Session.' To get your jazz fix head to JazzSi on a Wednesday, if it's Blues and Rock you're after go on a Tuesday or a Sunday.
If you want more, the club also boasts an impressive Flamenco performance every Friday and Saturday, as well as being home to the very best Cuban sounds on a Thursday!
2 Carrer de Requesens
Metro: Sant Antoni (L2)
Café Vienés Jazz Club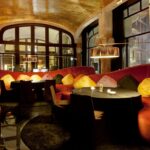 Smoky and Old School Jazz bars not your thing? Or maybe you prefer a more luxurious setting to relax and listen to Jazz? If you favour a more say, "upmarket" night of Jazz music, head to Café Vienés in five star hotel Casa Fusta on a Thursday evening.
From 21:00-23:00, the hotel's Café Vienés changes into an exclusive Jazz club with an impressive array of alumni like Woody Allen, the Yoshida Brothers, Eddy Davis, Conal Fowkes, Doc Scalon Trio, and the New Orleans Rag Trio.
You can also indulge in a delicious dinner or tapas menu while you treat your other senses. Check out the different menus and ticket options online.
132 Passeig de Grácia
Metro: Diagonal (L3/L5)
Now, go ahead and release your inner Armstrong!
To immerse yourself in other music genres, read our article about Barcelona's best live music venues.