Barcelona is a city that, without a doubt, encourages the sweet tooth. Scattered throughout the Catalan capital, locals pride themselves on their traditional candy stores. Whether you're with kids or adults, the following sweets shops are bound to bring joy to whomever you're traveling with.
Papabubble
Established not too long ago in 2004, Papabubble prides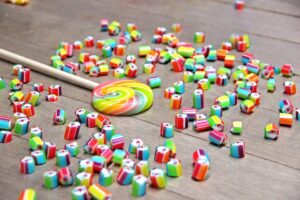 itself on its reinvention of artisanal candy production. If you visit this store, you'll have the chance to watch the talented artists make their signature candy right in front of your eyes. You'll be able to see, smell, hear, touch and taste the products that Papabubble craft so well.
Not only does the company have a beautiful look and signature packaging, but they can customize any of their candy with your name or your company's logo for special occasions. Visit one of their two sweets stores in Barcelona for an unforgettably delicious candy experience, and find out why everyone's on a sugar high from Papabubble!
Carrer Ample, 28
Çukor

Located in the heart of the Gothic Quarter, Çukor is home to all types of candy, ranging from marshmallows to gummies. Çukor's wide variety of flavors appeals to peanut-butter-lovers and coconut-lovers alike.
They offer both group and custom workshops for customers to learn how to make their signature candy themselves. They can also personalize candy for special occasions!
For someone who has a sweet tooth for crunchy candy, Çukor sells exquisite chocolate covered coffee beans, cranberries, hazelnuts, almonds and corn kernels. Many of its products are also gluten and lactose free, which makes Çukor a popular destination for anyone seeking a little sugar!
Carrer del Palau, 5
La Colmena
If you're strolling along Via Laietana, be sure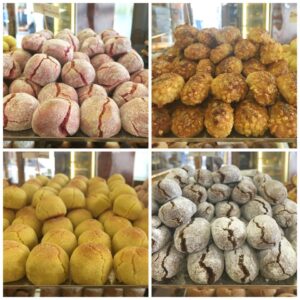 to turn onto Plaça de l'Àngel to check out La Colmena. One of the oldest cake shops in the Catalan capital, La Colmena specializes in traditional Catalan pastries and cakes.
Though it may be difficult to choose from their extensive menu of everything from ice cream cakes to macaroons to chocolate truffles, you really can't make a wrong decision here.
With their own line of gift sets, La Colmena is a perfect pit stop on your way to a dinner party (with a taste test included, of course) or for some unique souvenirs. Be sure to visit their online store as well to prepare for the vast array of sweet treats that will overwhelm you when you walk in the door.
Plaça de l'Àngel, 12
Regaliz Ebro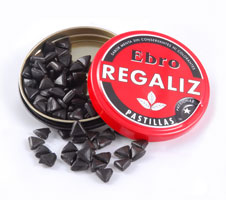 Since 1928, Regaliz Ebro has provided the highest quality liquorice of its kind. As authentic as it gets, Regaliz Ebro offers various types of liquorice, ranging in flavors and packaging. You can trust that this liquorice comes straight from the plant, and with its traditional and reliable sweetening process, you won't be able to find a more classic liquorice taste. In close proximity to the Arc De Triomf, hop over to this store and enjoy some authentic liquorice made by artists you can trust.
Passatge de l'Hort dels Velluters, 1
Farga
If you're a chocolate lover looking for a sweet bite or housewarming gift, visit Farga. Traditionally a confectionery shop in the 1950s, the craftsmen at Farga specialize in all things sugar.
Farga is a perfect destination for gifts for the holidays, as its themed box sets are sure to be crowd pleasers. With a delectable assortment of chocolates and biscuits of any price range, this dessert destination is perfect for anyone with a sweet tooth looking for an excuse to go chocolate-hunting.
Various locations