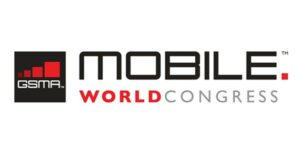 What: GSMA Mobile World Congress 2017
When: February 27th – 02nd of March 2017
Where: Fira Gran Via Barcelona (main events) and Fira Montjuïc (selected events)

It's time to catch up with mobile technology's latest wave of evolution at the GSMA Mobile World Congress in Barcelona, the "GSMA World Capital", from February 27th 2017. This is the most important international exhibition and conference for the mobile industry, bringing together top executives and representatives from all sectors of mobile technology; vendors, manufacturers, content owners and entrepreneurs. It's a unique Barcelona event which also offers an unmissable opportunity for anyone with an interest in gadgets and devices to immerse themselves in the world of apps, gaming technologies and multi-platform innovations, and to catch a glimpse into what's next for mobile culture. Nearly 2,200 exhibitors will be showcasing their latest advances to an estimated attendance of 101,000, representing more than 220 countries, so don't miss out!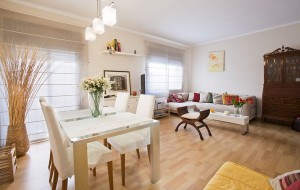 Apartments for the GSMA Mobile World Congress in Barcelona
It's going to be a busy few days, so make sure that you and your company organise the best accommodation in which to unwind after the events, and before heading out to explore the breathtaking city of Barcelona. You can find some great value apartments for the Mobile World Congress conveniently located near Fira Gran Via, Plaça Espanya, and Barcelona city centre, which offer a perfect alternative for the independent business visitor who prefers to have their own space away from the crowded hotels. Free Wi-Fi is available in most of the apartments. Alternatively, it's accessible through an optional WifiVox portable hub which allows you to connect up to 10 devices. Book your accommodation for the Mobile World Congress in Barcelona now and snap up the best apartments!
Creating What's Next
The GSMA Mobile World Congress offers an unparalleled opportunity to discover how mobile technology is changing the world, and is an essential meeting point for industry professionals. Visionary keynote speakers and panelists host a thought-provoking conference, and exhibitors present their latest products and services to their industry peers and the public. Those who don't consider themselves to be 'technologically savvy', can enjoy the privilege of a unique insight into the cutting edge of mobile developments as they browse these new products, discover the latest developments in the gaming world and take advantage of free Wi-Fi which is available throughout the world-class venue, Fira Gran Via.
What Not to Miss in 2017:
This year marks the 31st anniversary of the GSMA Mobile World Congress, which will be home to over 2,200 of the leading suppliers of mobile devices, as well as thousands of application developers. The congress this year will take on the theme of  'Mobile is Everything' and will be divided into 8 exhibition halls (over 100,000 square metres of space) with various pavilions and zones. It is an event of such magnitude and scope that you are strongly advised to check out the agenda, and plan where you want to be and when, in order not to miss out on the conferences and exhibitors that are of particular interest to you. It's also a good idea to just go for a wander and let yourself be drawn towards whatever new concept and proposal catches your interest. That said, we've selected a few must-sees:
Keynote Speakers: The Keynote Speakers for this year's MWC have now been announced including CEOs of big companies such as Netflix and AT&T Entertainment Group.
Women4Tech: This year launches the start of the Women4Tech campaign. It is aimed at bridging the gender gap which exists in the mobile industry and will feature different events across the four days, which offer an in-depth analysis of the topics shaping gender diversity in the mobile world.
Samsung Galaxy S8: Every year Samsung reveals its latest mobile creation at the MWC and 2017 is rumoured to be no different. After the scandal of the Galaxy Note 7, Samsung is set to be the first company to share the newest smartphone with the world at the congress.
YoMo (The Youth Mobile Festival): YoMo is a free event for school groups from across Spain to attend, one which aims to excite and inspire young people about science and technology, through a series of interactive activities, eye-popping workshops and theatre shows, not to mention VR, 3D printing, gaming, and much more.
4YFN (4 Years From Now): This event returns for its fourth year as the home of the growing global tech startup community. With three stages for inspiring host speakers, over 600 startup exhibitions and networking with over 12,500 attendees, this is one part of the congress not to miss if you want to see what the future of mobile technology holds
Destination Barcelona: GSMA Mobile World Congress
Whether you have a professional interest in checking out new innovations and the future of mobile technology, or are just curious to browse through new apps for your tablet, laptop or phone, Barcelona is an essential destination this February. Choose to rent one of the many quality Barcelona apartments near the Fira Gran Via Barcelona, or in the city centre, and you can enjoy the most comfortable and convenient accommodation for your stay in Barcelona. All Mobile World Congress attendees will receive a free transportation pass which is valid for unlimited public transport (metro, bus & train) within Zone 1 during the four event days.
Getting to the Mobile World Congress 2017
The Fira de Barcelona is divided in two venues, which are both easily accessible from Barcelona centre. The Fira de Barcelona Gran Via, where the Mobile World Congress is taking place, can be reached by train on the FGC (Ferrocarriles de la Generalitat de Catalunya) Line 8, from Plaça Espanya to Europa Fira station. Mobile World Congress 2017 attendees will be able to take advantage of a new Barcelona Metro line from Barcelona-El Prat Airport to the city, with a stop located directly underneath Fira Gran Via. The Fira de Barcelona Montjuïc is located in Plaça Espanya, which can be reached by metro on Line 1 (red) and Line 3 (green).