If you dare to make your way up and down the winding streets of the Gothic Quarter, you might just be lucky enough to happen upon Carrer d'Avinyó, a local's haven amongst the tourist-filled souvenir shops and paella restaurants. This street, that's only about the length of a 10 minute leisurely stroll, is home to some of Barcelona's most hidden and spectacular stores. Whether you accidentally come across it or walk in circles trying to find it, be sure to take advantage of this street and the gems it contains. From clothing to tapas to home décor, this Carrer d'Avinyó in Barcelona is like an alternative strip mall that you won't regret visiting.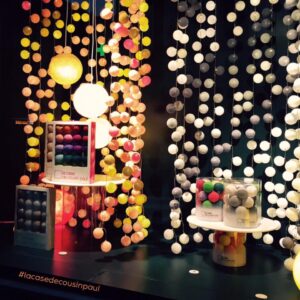 Design and Décor
At number 22, you'll find a store dedicated to light. La Case de Cousin Paul specializes in lantern-type lighting for both indoor and outdoor areas that need a little twinkle. Their products come in all different colors and sizes, and can be used to brighten up any space.
At number 28, you'll find Totem, a store that can't be categorized by anything better than 'miscellaneous.' From arts and crafts to leather purses, you can find just about anything here, all with a very signature look and feel.
Shoes galore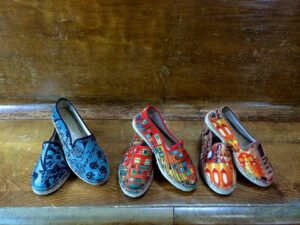 Number 7, La Manual Alpargatera, is a shoe store that sells exclusively espadrilles. A perfect summer shopping destination, La Manual Alpargatera was the first factory to make espadrilles, starting in 1940. The shoes you find here are guaranteed to be authentic and traditional, regardless of which of the countless styles you choose. Worn by various celebrities such as Michael Douglas and Tyra Banks, the shoes you buy here are sure to impress.
Next door, at number 8, you can continue your shoe shopping ventures and pop into Hector, a store that sells all-things-leather. With boots and accessories to match, you won't find a store that sells more genuine leather than this one.
Old School Fashion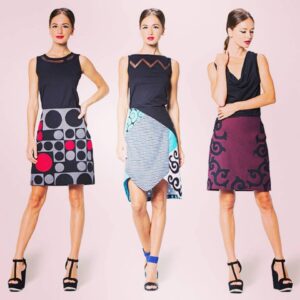 While you're walking, be sure to check out Pygmees at Number 46, a Parisian store that carries high fashion, high quality clothing items. Carrying bright, bold colors and unique styles, Pygmees will surely Europeanize your wardrobe.
If you're one for vintage clothing, stop by Flamingos Club at number 24, a top destination for quality vintage items.
And if that doesn't satisfy you're craving, walk over to number 12 and explore the 50s style vintage wear that represents The Rent Shop. You can also check out La Veintinueve at number 29 for more 50s style clothing and accessories, along with swimsuits and Mary Janes.
And right next door you'll find Wasabi, another vintage store whose mannequins in the window will definitely make you want to peek inside.
You shouldn't leave without exploring Humus, a store at number 29 that sells fully sustainable clothing and accessories. For any guilty shoppers, purchasing a couple items from this store might soothe the pain.
Food for Thought
At number 25, you can find a store that combines retro apparel with delicious food. You'll also see 1 Acto, a boutique fit for a rockstar.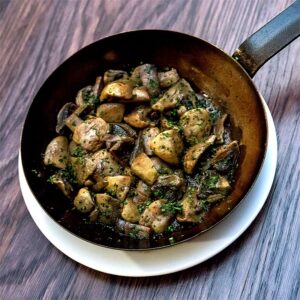 And if you get hungry on your shopping adventure, grab a bite at Venus, a tapas bar in the heart of it all. While you eat, you can revel at the paper maché animals that make up the window display. If you're looking for a more upscale dinner destination, El Gran Café is a great choice for a traditional Spanish dinner. Unlike many of the other restaurants in the Gothic Quarter, El Gran Café is popular for a lot of older folks to visit. If this scene doesn't appeal to you, you can dine at Agüelo 013 at number 37. Agüelo 013 is a restaurant known to serve plate-sized tapas dishes, which is perfect for our hungry shoppers.
Hopefully these shops and restaurants on Carrer d'Avinyó will shed light on the various hidden gems that lie within Barcelona's smallest streets.