Barcelona is widely known as a welcoming multinational hub, offering fresh and delicious ingredients and food from all over the world. In fact, the Catalan capital has a significant Muslim and Arab population, both residents and tourists. Therefore, the city offers a wide variety of fresh and high-quality halal meat, as well as oriental and traditional desserts, being sold at butchers, supermarkets, deli shops and bakeries throughout the city. There are also plenty of halal restaurants in Barcelona, too.
Below are Barcelona's most popular halal shops and bakeries:
Halal Shops
Annur Halal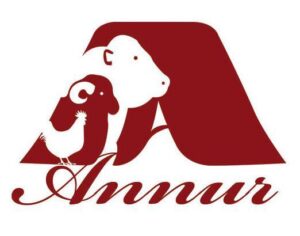 Offers specialties such as sausages, chorizo, chicken and beef. Home delivery from 30€ spend.
Born, Carrer Carders, 46
Obbio
The largest ecological supermarket in Spain. This shop offers healthy food, meat and a cafeteria for your convenience.
Eixample,  Carrer de Muntaner, 177

Carniceria Halal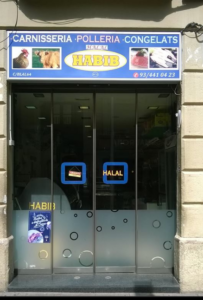 Popular local butchers, where you will find the freshest meat.
Poble Sec, Carrer de Blai, 64
Bakeries
Cleopatra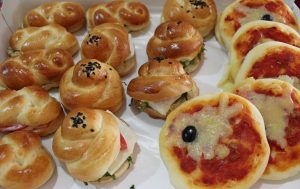 Bringing you mind-blowing artisan pastries and ready-made dishes such as falafal, couscous,
and meatballs from Syria, Egypt and Lebanon. Absolutely delicious!
Eixample, Carrer de Còrsega, 535
Príncipe
Offers a wide selection of delightful sweets with dried fruits, honey, and tasty baclava. A must try!
Gràcia, Carrer de les Guilleries, 10
Pasteleria Ayub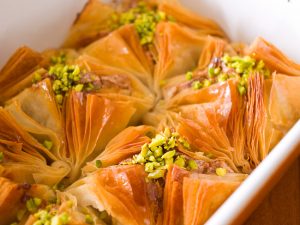 Craving some Arabic sweets and pastries? This is the right place!
 Raval, Carrer de l'Hospital, 95