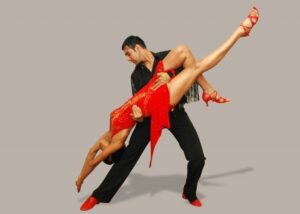 Looking to throw some Latino shapes in Barcelona? Learning to salsa is a great way to enjoy some cool vibes, get fit and make the most of your Barcelona nightlife experience in one go!
Salsa first got its name in New York in the 1970s, but its influence firmly lies within Latin America with the dance having evolved from earlier Cuban dances such as Son and the Cha cha cha. Although there are many different types of Salsa, it's the Cuban 'casino' style that is popular throughout most of Europe, Latin America and North America today. Salsa has made its way onto the Barcelona scene over recent years, competing with the popular Spanish dance, flamenco. Today there are many places in the city where you can learn how to salsa, some are even free, so we've hand-picked some of the best places in town to shuffle your feet!

Mojito Club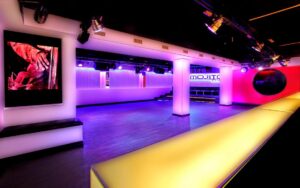 Very much the home of salsa in Barcelona, this popular club is the perfect place to learn your first salsa moves and then practice them on the dance floor to some Latin music. Mojito Club hold salsa classes every day of the week, with a friendly, experienced professional, and cater for all levels from absolute beginners to advanced.
The club is often busy on Friday and Saturdays, and you have to pay to enter (cost varies depending on days and time of entry), but you can also get free entrance on Thursdays and Sundays – both including a free drink. Sundays also feature a live Cuban orchestra for you to strut your moves to!
Address: Carrer del Rosselló, 217 
Salsa and Bachata Nights Barcelona
Salsa and Bachata Nights Barcelona hold weekly classes at 7sins bar and Latin Room Cocktail Bar, all of which are in English and some are even free! Catered towards tourists and English-speaking residents, this is the ideal starting point for complete beginners wanting to pick up the basics of salsa in Barcelona, and maybe even try their hands at the Dominican Republic dance, bachata. All of their classes are located in the centre of Barcelona and are easily accessible by public transport. Take a look at their Facebook page for an up-to-date schedule.
Address: 7sins – Carrer de Muntaner, 7 and Latin Room Cocktail Bar- Carrer d'En Groc, 2
Salsa Barcelona MeetUp
Join a group of beginners, novices and experts and learn to dance salsa at some of the best joints in town. MeetUp is a website/app designed for organising group meetups about a particular hobby or interest. You'll find a huge range of groups in Barcelona, one of those being Salsa Barcelona – solely dedicated to helping you learn salsa for free! The group host tapas and salsa evenings, and numerous other salsa-related events, as well as classes – but you'll need a bit of Spanish knowledge for this one!
Antilla Club
Another popular salsa club in Barcelona, Antilla is also located in the centre of the city and offers free dance lessons, workshops and performances across two different rooms within the club. This huge dance hall plays Latin Music every night of the week and is the oldest 'Salsoteca' in the city after opening its doors in 1993. Like Mojito Club, Antilla is free to enter on Wednesdays, Thursdays and Sundays while Fridays and Saturdays will cost around 10€, including one free drink.  Once you've picked up a few moves from the workshops, you can head to one of the dance floors to test them out!
Address: Carrer d'Aragó, 141