Barcelona is Europe's third most visited country, so of course that means one thing: tourists. A city tax was introduced in late 2012 to help keep Barcelona ready for the influx of millions of visitors it receives every year. So our question is: How's it all going?
The tax came into effect in 2012, and since its introduction, 82.3 million Euro has been generated. Reactions to the tax have been mixed and the controversy that has arisen involves many factors. Some locals in the tourist industry feel the tax is more of a burden, while others see it as the opportunity to strengthen areas that have been affected by tourists.
What is taxed?
Basically, tourists pay a small fee to rent in any area of Catalonia. Those over the age of 17 will be taxed, and only for the first seven nights of their stay. The establishment usually collects these fees upon arrival. For example: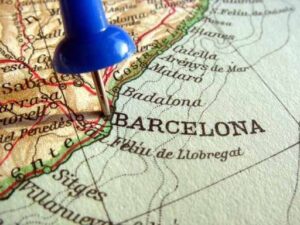 Staying at 5 star hotels will cost 

2,25€ in Barcelona, and 2,25€ in other Catalonian areas.

Staying at 4 star hotels will cost 

1,10€ in Barcelona, and 0,90€ in other Catalonian areas.

Staying at any other establishment will cost 

0,72€ in Barcelona, and 0,45€ in other Catalonian areas.
How has the tax helped?
Tourism has been on the rise since the Olympic Games in 1992. From 1990 to 2013 tourism in Barcelona has quadrupled from 1.7 to 7.5 million. In recent news, 2014 saw over 16 million tourists visit Catalonia. It comes of some surprise that it has taken so long to implement a tourism tax in Barcelona.
The tax has greatly increased revenue. In 2014, 41 million Euro was collected. Not to mention that tourism supports an estimated 100,000 jobs. With these numbers in mind it is easy to see how the small tax can make a difference.
Where is the tax money going?
At this point in time, all taxes gained from tourists goes towards promotion and improvement of tourist areas in Barcelona. Ada Colau (the Barcelona mayor) hopes to use more of this money to support establishments who interact the most with tourists. This not only helps the locals but gives tourists a smoother and cleaner experience while visiting.
Colau also seeks to open up new tourist spots across the city to spread out the many visitors Barcelona receives. Some major tourists spots are overcrowded, and the mayor wishes to improve other areas of Barcelona. This will help disperse the heavy crowds of tourists in a few particular spots.
When the tax was first introduced, some of the tourist tax went to the Government of Catalonia, with about 30% of the revenue gained staying where the tax was collected, helping to further promote sustainable tourism in that area, as well as assisting the development of infrastructures related to tourism.
As of July 2015, Colau seeks to makes sure that 100% of the tax collected in Barcelona stays in the Catalan capital.
Return to the past

There are so many great things to see in Barcelona, from the beaches and countryside, to the architecture and museums. Speaking of museums, I've read testimonials about those who have been here a decade ago and it was completely different. You could walk right in to Museu Picasso without waiting on the long lines that you would see today.
Now this is not a particularly bad thing. Everyone should have the opportunity to visit and experience these great places. Colau's strategy concerning the tourist tax will help keep the spirit of Barcelona alive. This tax should be embraced by all. It is clearly generating a significant amount of revenue that will help support sustainable tourism in Catalonia.