Beach volleyball in Barcelona is a popular recreational and competitive sport that combines the excitement of volleyball with the beautiful setting of the city's beaches. Barcelona is known for its stunning coastline and sunny weather, making it an ideal location for beach volleyball enthusiasts.
Why should you try beach volleyball in Barcelona? 
Breathtaking Beaches: Barcelona boasts several stunning beaches, such as Barceloneta, Nova Icaria, and Bogatell, where you can enjoy playing beach volleyball. The sandy shores, clear blue waters, and vibrant atmosphere create a perfect backdrop for the sport.
Outdoor Fitness: Beach volleyball is an excellent way to stay fit while enjoying the outdoors. Playing on the sandy surface requires more effort and engages your muscles differently compared to indoor volleyball. It offers a full-body workout that improves your cardiovascular endurance, strength, agility, and balance.
Social and Fun: Beach volleyball is a highly social sport, and Barcelona's beach volleyball community is welcoming and inclusive. You can join pickup games or find local clubs and leagues that cater to all skill levels. It's a great opportunity to meet new people, make friends, and bond over a shared love for the game. Whether you're a local or a visitor, you'll likely find ample opportunities to join in the fun and enjoy the sport on the city's beautiful beaches.
So, if you're in Barcelona and looking for an exciting outdoor activity, beach volleyball is definitely worth a try!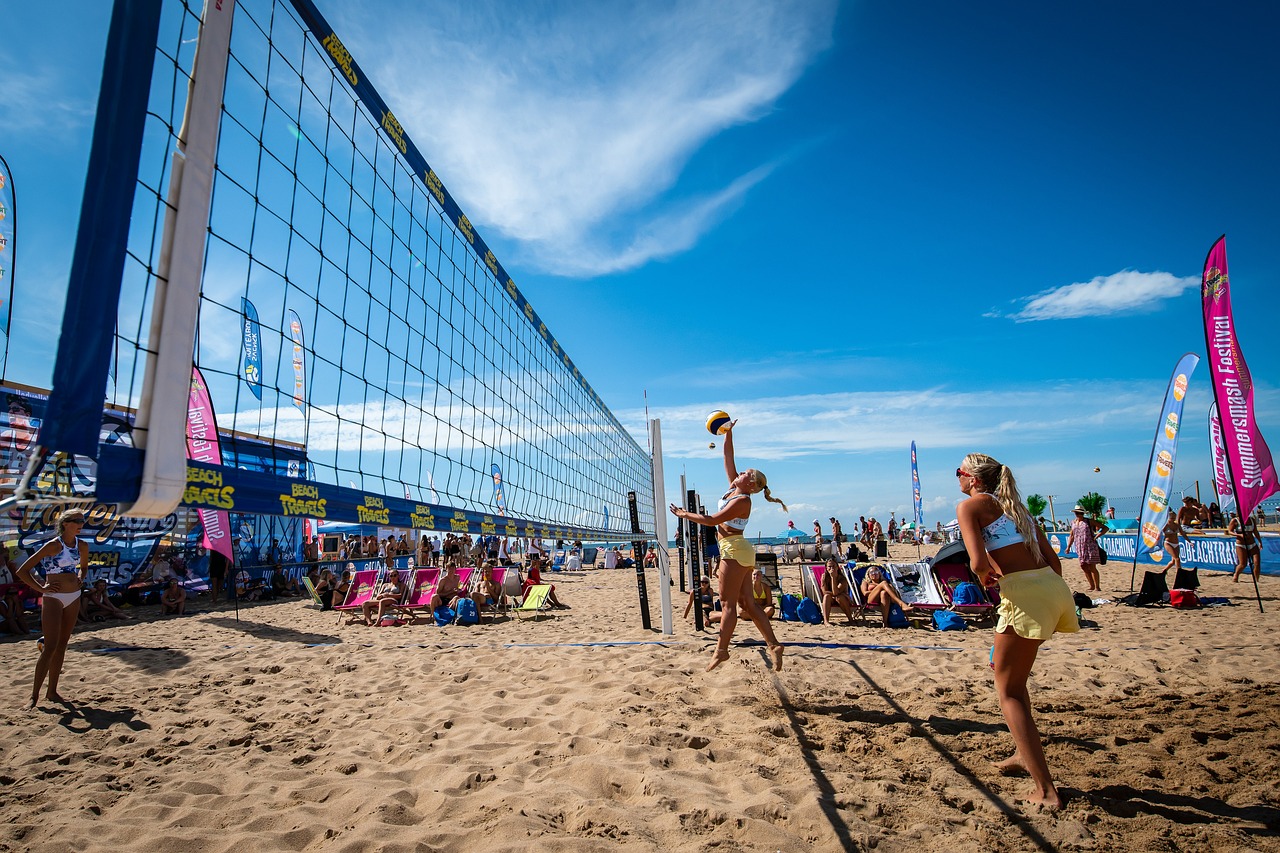 Where should I play beach volleyball in Barcelona?
The city has numerous beach volleyball courts along its coastline, especially in popular beach areas like Barceloneta, Nova Icaria, and Bogatell. These courts often see a lot of activity, with people playing for fun, participating in organised leagues, or attending beach volleyball training sessions. During the summer months, you can often find groups of friends or teams playing beach volleyball, creating a lively and energetic atmosphere.
If you're looking to play beach volleyball in Barcelona, there are several popular beach areas that offer volleyball courts and a vibrant atmosphere for the sport. Here are some of our top recommended locations:
Barceloneta Beach: Barceloneta is one of the most famous and busiest beaches in Barcelona. It has numerous beach volleyball courts spread along its sandy shores. The courts are usually in high demand, especially during peak hours, so it's advisable to arrive early to secure a spot. Barceloneta Beach is easily accessible and offers a lively beach atmosphere with nearby restaurants, bars, and amenities.
Nova Icària Beach: Located adjacent to Barceloneta Beach, Nova Icaria is another popular choice for beach volleyball. It has well-maintained courts available for public use. This beach tends to be slightly less crowded than Barceloneta, making it a good option for a more relaxed game. Nova Icaria Beach also offers facilities like showers, beachfront restaurants, and sports equipment rentals.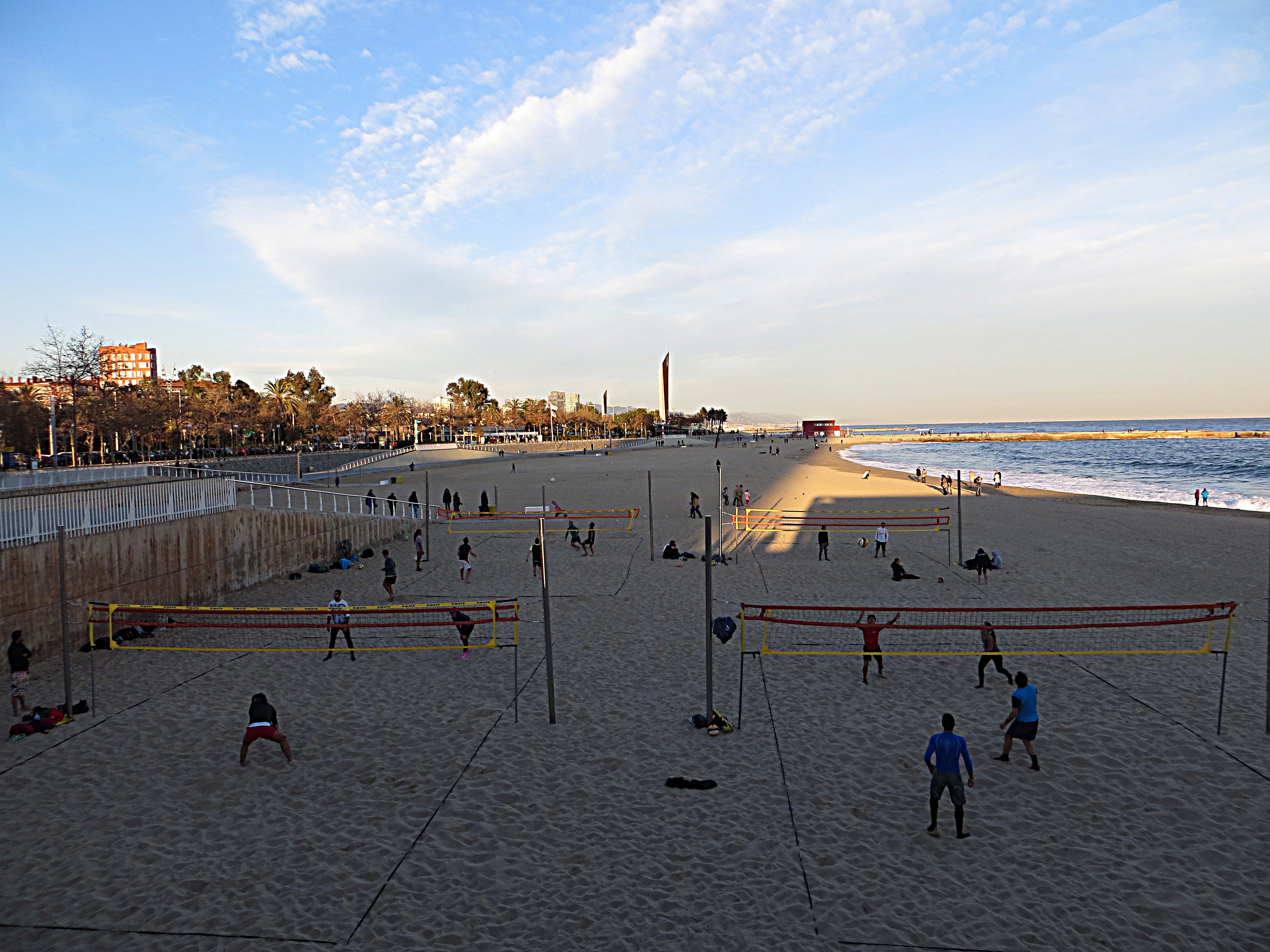 Bogatell Beach: With its wide sandy shore and ample space for beach volleyball, Bogatell Beach is favoured by both locals and tourists, offering a pleasant and less crowded atmosphere compared to some of the more central beaches.
Mar Bella Beach: Mar Bella Beach, located further northeast from Bogatell Beach, is known for its more youthful and active ambiance. It has designated sports areas, including beach volleyball courts, where you can enjoy a game. 
Somorrostro Beach: Situated between Barceloneta and Nova Icaria Beach, Somorrostro Beach is another option for beach volleyball. While it may be slightly smaller than the other beaches mentioned, it still provides a great setting for a game. The beach offers a range of facilities, including volleyball courts, showers, and beachfront cafés.
Top tip: Remember to bring your own volleyball, as most public courts do not provide equipment. It's also advisable to check the specific regulations or guidelines for each beach regarding the use of the courts and any reservations required.
These beach areas in Barcelona offer excellent opportunities for playing beach volleyball, allowing you to soak up the sun, enjoy the coastal scenery, and have a fun-filled experience on the sand.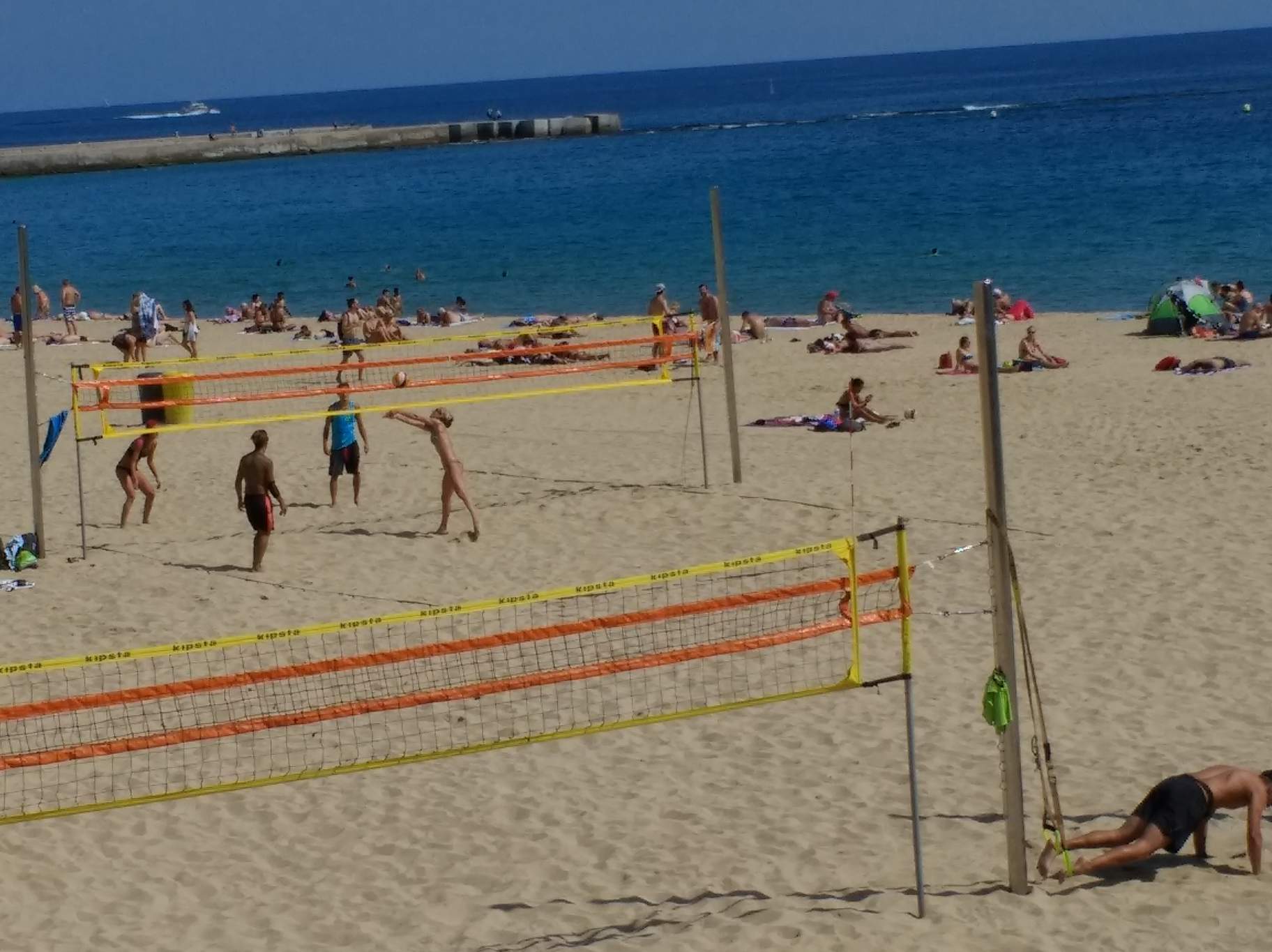 So, there you have it! Our Guide to Beach Volleyball in Barcelona. If you enjoyed this, why not check out our blog on Entertaining and Social Sports in Barcelona?