Summer is here, and it's beach holiday time. Are you looking for something fun to do in Barcelona? Well, this is the blog for you…
Stand up paddleboarding (SUP) in Barcelona is a popular water activity that combines elements of surfing and kayaking. With its beautiful coastline and calm Mediterranean waters, Barcelona offers an excellent environment for paddle boarding enthusiasts of all skill levels.
Whether you're a beginner or an experienced paddler, there are several places where you can rent SUP boards in Barcelona. So, without further ado, let us introduce to Our Guide to Paddle Boarding in Barcelona. We're sure you won't be disappointed.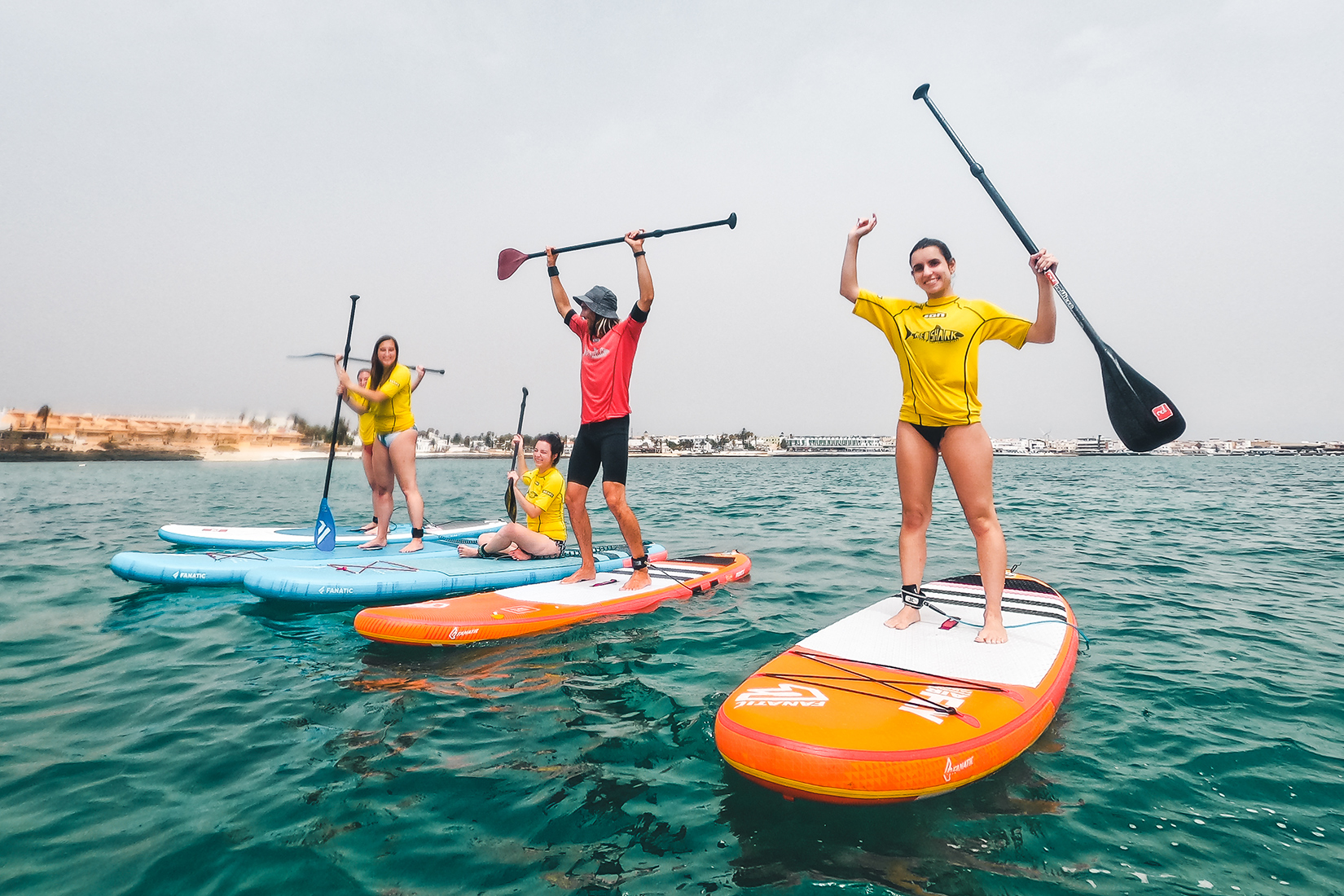 Why should you try paddle boarding?
Paddle boarding engages your entire body, providing a great workout. Balancing on the board activates your core muscles, while paddling works your arms, shoulders, and back. It also helps improve your cardiovascular fitness, making it a fantastic way to stay active and in shape.
Unlike high-impact activities like running or team sports, paddle boarding is gentle on your joints. The buoyancy of the water reduces the impact on your body, making it suitable for people of all ages and fitness levels. It allows you to get out on the water and experience Barcelona's gorgeous scenery in a unique way. 
You'll have the opportunity to enjoy the scenery, soak up the sun, and connect with nature. It's a peaceful and refreshing experience that can be both relaxing and invigorating!
Our recommendation? Grab a group of friends and go sunrise paddle boarding. If you're looking for a completely unique and unforgettable experience, this is certainly a great option. Sunrise paddle boarding combines the joys of being on the water with the beauty of a new day dawning. It's a truly magical way to start your day and create lasting memories. So, what are you waiting for?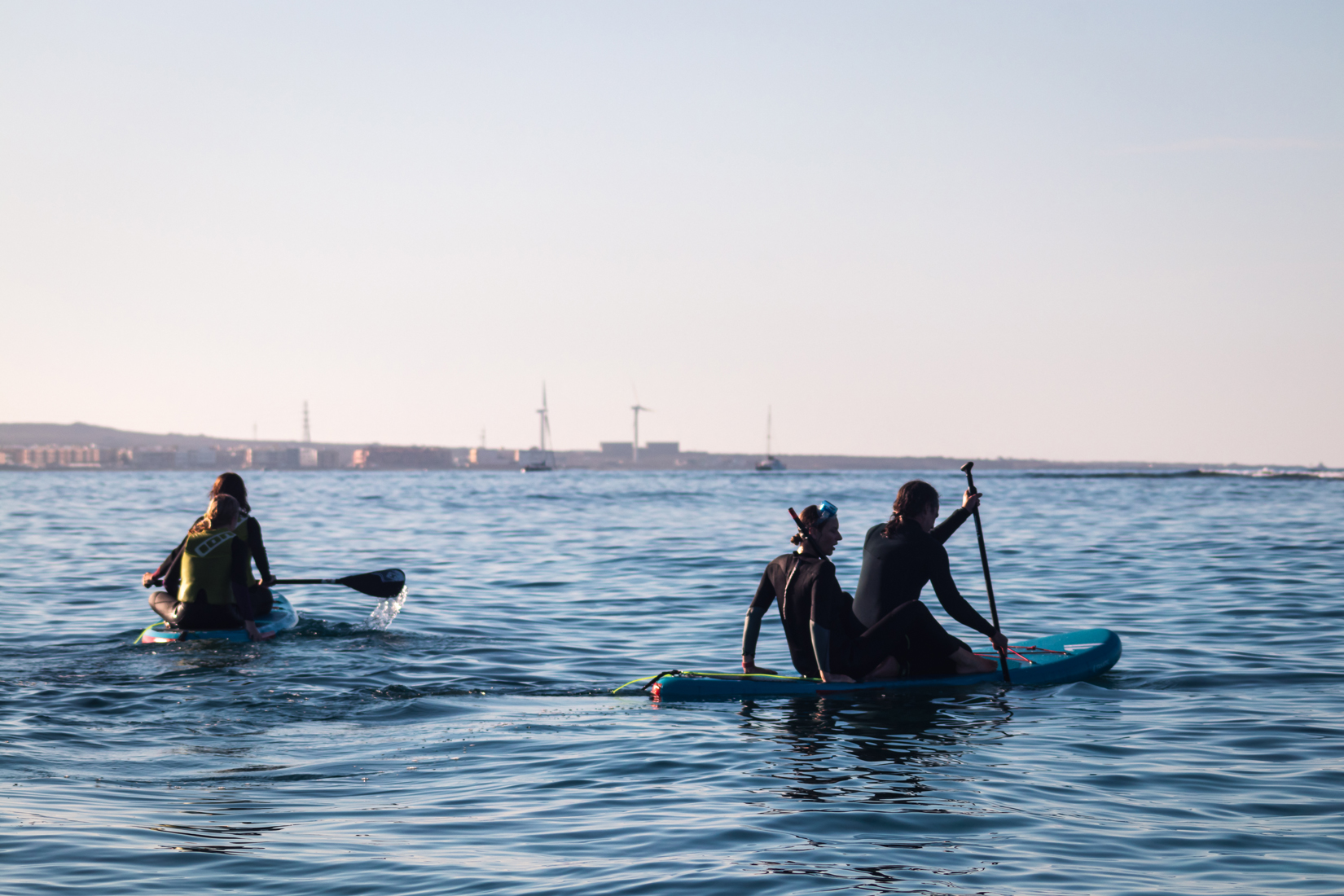 Why Barcelona? 
Barcelona is situated directly on the northeastern coast of Spain, providing easy access to the Mediterranean Sea. The city has a long stretch of coastline with beautiful sandy beaches and clear blue waters, offering a picturesque backdrop for paddleboarding. The proximity to the sea means that locals and visitors can quickly reach the water for various activities. 
The city also enjoys a Mediterranean climate with hot summers, mild winters and long hours of sunshine, making it ideal for outdoor water activities throughout the year. What's not to love!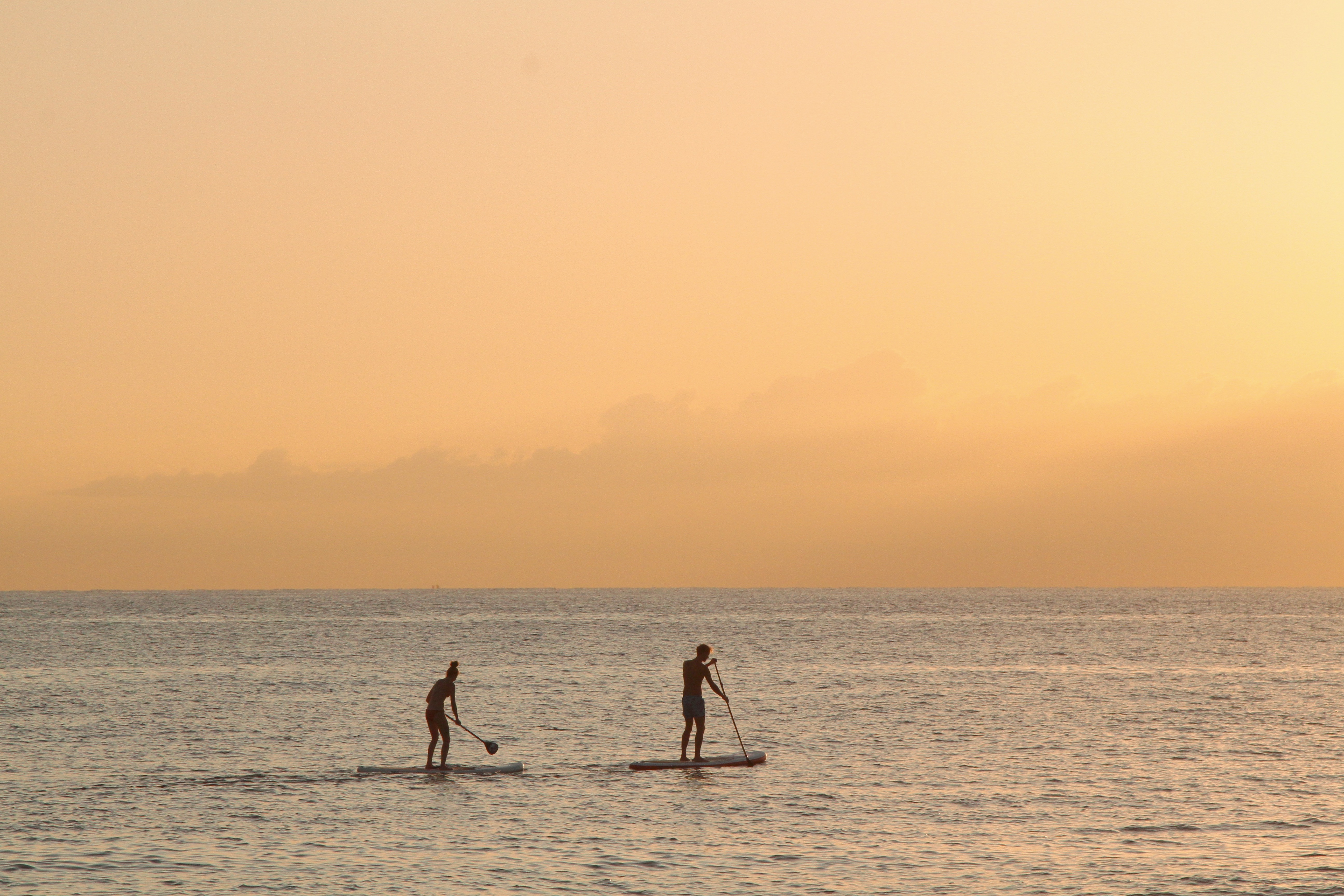 Places to rent SUP boards in Barcelona:
Located in the heart of the city, Barceloneta Beach is a convenient spot for renting SUP boards. There are several rental shops along the beachfront that offer a variety of paddleboards for rent. You can easily find them by walking along the boardwalk and comparing prices and equipment.
Situated just east of Barceloneta Beach, Port Olímpic is another popular area for renting SUP boards. The marina has rental shops that provide SUP equipment and offer guided tours if you prefer a more structured experience.
A bit quieter than Barceloneta Beach, Nova Icària Beach is a good option if you prefer a less crowded paddleboarding experience. There are rental shops in the vicinity where you can rent SUP boards and explore the waters at your own pace.
PaddleinSpain is a company that offers various water sports activities, including SUP rentals and tours. They have multiple locations in Barcelona, including Barceloneta Beach and Port Olímpic. You can book their services in advance online or visit their rental shops directly.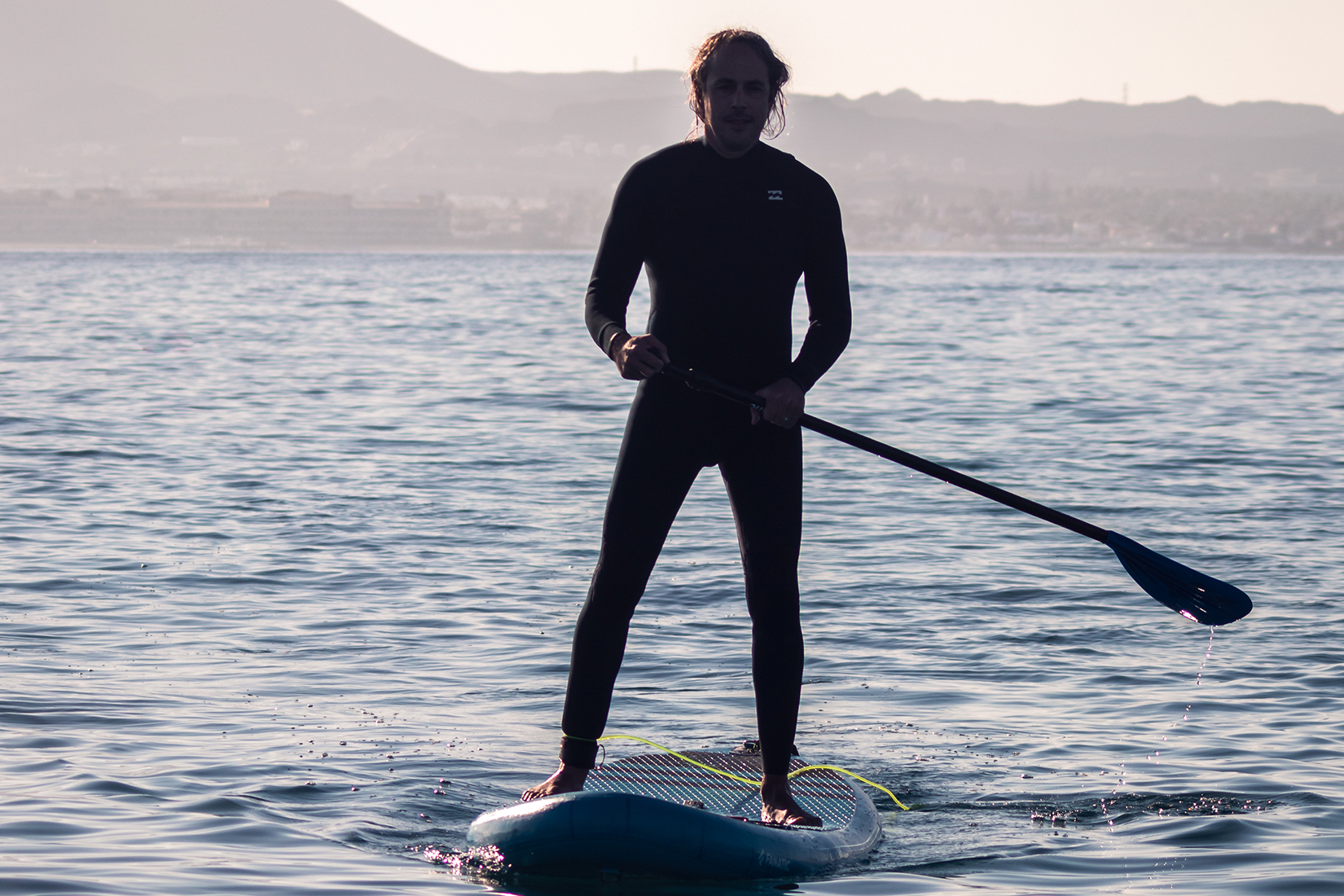 So, there you have it! Our Guide to Paddle Boarding in Barcelona. Whether you're a beginner or an experienced enthusiast, paddleboarding might just be the activity for you. So, be sure to give it a go next time you're in the Catalan Capital.