With more space and a homely feel, a chance to save some pennies and the ability to sleep larger groups together under one roof, more and more visitors are opting for holiday apartment rentals in Barcelona rather than hotel stays. In terms of the apartments available in and around the city, the variety of accommodation is vast and there is indeed something for everyone.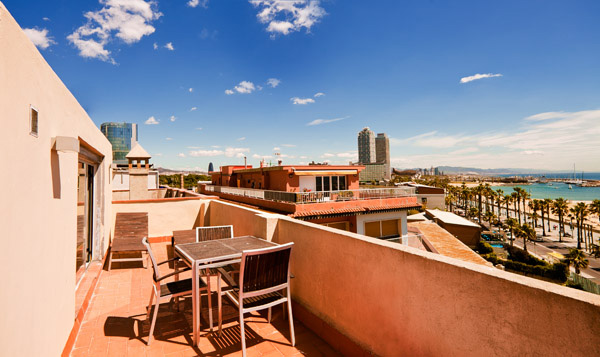 However, there are of course many factors worth considering when choosing the perfect apartment for your city break: Are you looking for a spacious duplex or a stylish studio? A super modern new-build or a historic gem? Do you want a beachside apartment, a hidden-away, Gothic treasure or a true Catalan neighborhood experience? Will you be taking daytrips, and if so, is the apartment close to public transportation?
With so many options to ponder over, we'd like to share a few ideas to help you find your ideal home-away-from-home. Don't let choosing your temporary digs in Barcelona become a chore; check out our three handy tips to finding your perfect holiday apartment in Barcelona and make sure you really get the most out of your stay!
1.      

Location, Location, Location
Barcelona boasts a fantastic collection of districts, each with its very own personality, and choosing which one to stay in is definitely one of the toughest decisions to make when looking for a holiday apartment in Barcelona. Each area brings something exceptional to the table and allows you to make the most of your visit to this wonderful city in its own unique way.
But which neighborhood is right for you? To help you on your way, take a look at our short guide to the five most popular areas in the city.
Barceloneta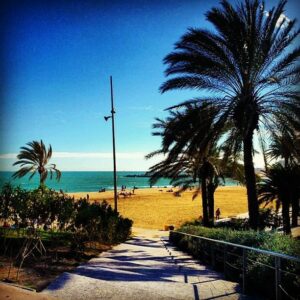 If what you enjoy most is basking in the Mediterranean sun, then Barceloneta is the perfect choice for you. Originally the fishermen's district, it has today converted itself into one of the most quirky neighborhoods of Barcelona. The vibrant seafront, lined with sandy beach bars, local hangouts and amazing seafood restaurants famous for outstanding paellas, is one of the best areas of the city in which to stay when on a sunny break in Barcelona. The splendid sea views along with the proximity to the city center make this area an ideal spot for those wanting to combine the metropolitan atmosphere with the surf.
El Born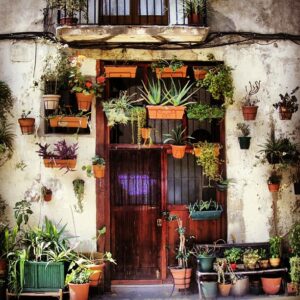 Dating back to medieval times, the beautiful, maze-like neighborhood of El Born is one of Barcelona's oldest and today wows visitors with its wonderful monuments, fashionable boutiques, curious bars and enchanting restaurants. The area offers endless opportunities for you to immerse yourself in Catalan culture and is home to some of the city's most famous attractions including the Picasso Museum and the Santa Caterina Market. It also boasts a magnificent walkway named El Passeig del Born, a street that was once the site of medieval jousting tournaments. Another celebrated sightseeing spot is the Santa María del Mar basilica, an awe-inspiring Gothic church. By choosing an apartment in El Born, you will be sure to enjoy the best of both worlds: a longstanding display of history and an atmosphere bubbling with life.
Eixample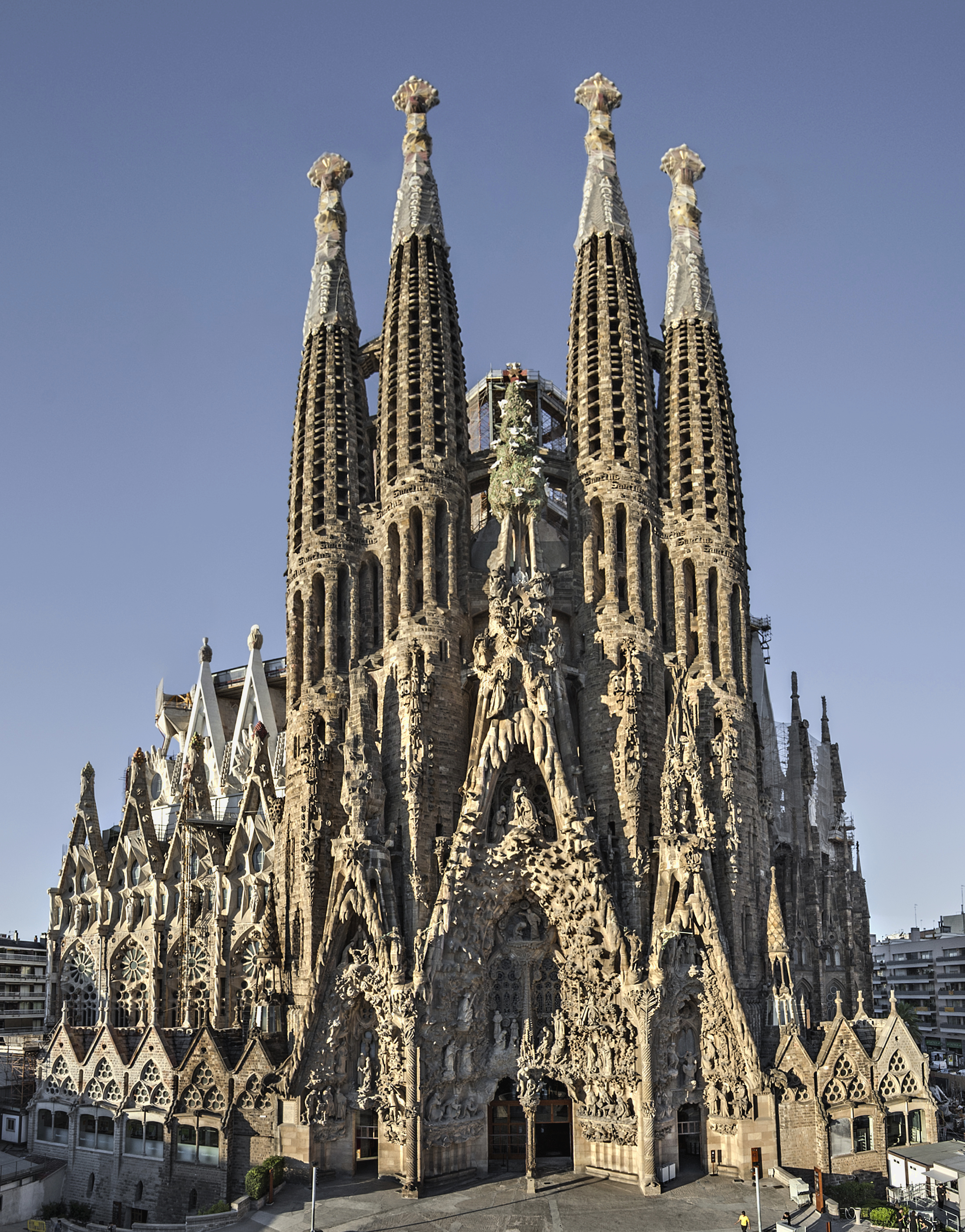 Crazy about Modernism? Love Belle Epoque style architecture? If so, then Eixample is the ideal location for your Barcelona apartment. This area is home to some of the most renowned sights in Europe including many of Gaudí´s masterpieces, such as the amazing Casa Batlló, the weird and wonderful La Pedrera and the towering Sagrada Familia. As one of the very first extensions from the old city center, Eixample boasts glamorous turn of the century buildings which today house swanky stores and up-market restaurants. Home to city slickers and 'must-be-seen-in' bars, it should come as no surprise that this area is a favorite among tourists. The zone is actually split into two different districts: Eixample Izquierdo and Eixample Derecho, each one with its own array of incredibe restaurants, breathtaking monuments and shopping highlights such as bustling Passeig de Gràcia street.
Gràcia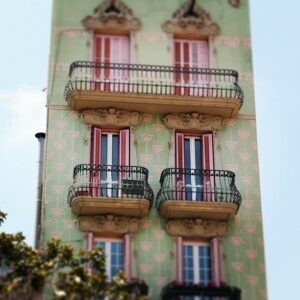 At the top end of the sprawling Eixample lies the cute, quaint area known as Gràcia. Originally a separate village from Barcelona, it has a distinctive Catalan atmosphere, and is today filled with charming restaurants, arty cafeterias, and locally-owned boutiques. With plenty of local students and young residents, this area comes alive at night, with a bar scene that remains trendy but wholesomely Catalan. This beautiful area is situated a little further out of the very city center, providing you with a more tranquil holiday spot, but still remaining close to the main attractions of Barcelona. At only a few metro stops away from Plaça Catalunya and at a stone's throw away from Gaudí's renowned Park Güell, choosing to stay in a Gràcia apartment will leave you with the best of Barcelona right on your doorstep.
Gothic Quarter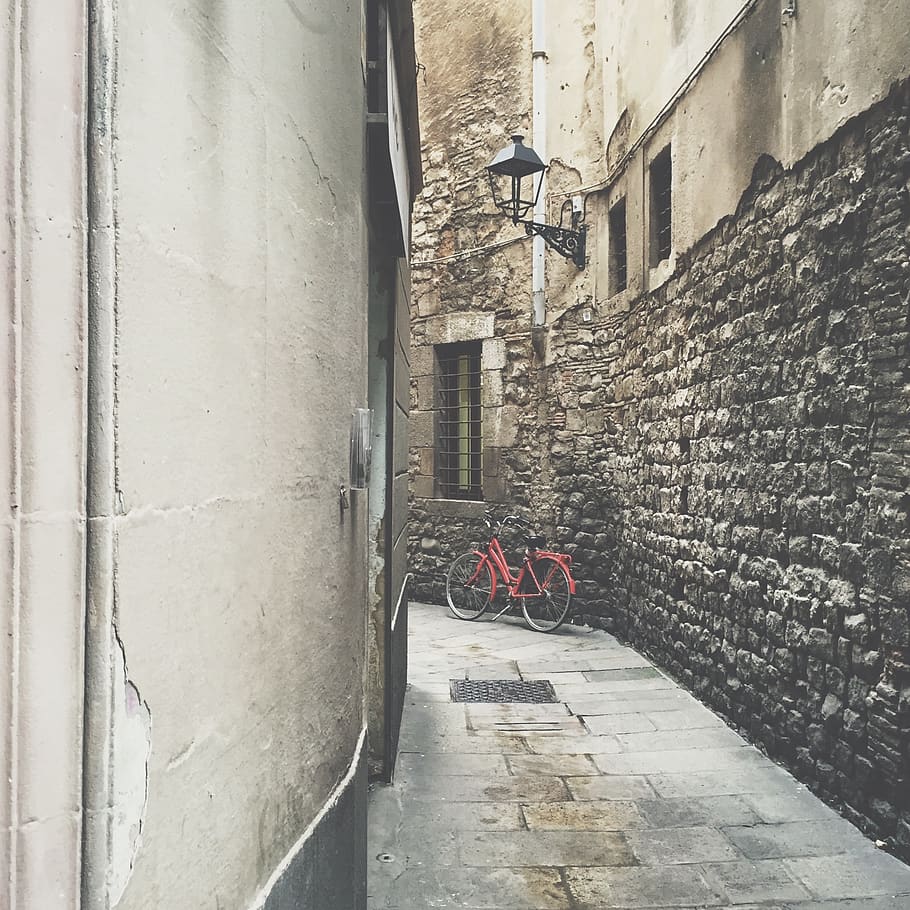 For a true taste of Barcelona's dramatic past, there is no better location than the incredible Barri Gòtic. Nestled between El Raval and El Born, this area offers guests a first-hand experience of the rich and fascinating history on offer in this buzzing city. Characterized by small, winding alleyways and beautiful medieval architecture, renting an apartment in the Gothic Quarter will surely transport you back in time. The neighborhood is home to plenty of tourist attractions including the Barcelona Cathedral, Plaça Reial and the government buildings of Catalonia in Plaça de Sant Jaume.
2.      

Facilities and Amenities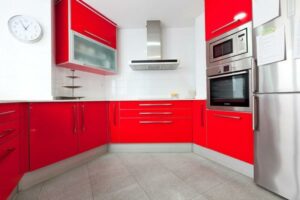 It goes without saying that those of you who are heading to Barcelona on holiday with each be looking for something different – something special for you – and you no doubt have different ideas about what your perfect holiday apartment would be like. Luckily, the vast range of accommodation available in Barcelona comes in all shapes and sizes and is able to cater to all needs. Whether you're looking for a child-friendly apartment with a pool, a spacious six bedroom rental for a large group, or an über-stylish studio for one, there is sure to be something for you.
Tip: Always check the capacity of the holiday apartment on the website, as well as the bed distribution to avoid any problems upon arrival.
Something else to consider is whether you will primarily be eating in or out. Renting an apartment in Barcelona is a great way to save some pennies, as you're not obligated to head to bars and restaurants three times per day. If you'll be opting for home-cooked meals, check that the kitchen has everything you need to rustle up your perfect feast. Apartment amenities are typically listed clearly on the rental website.
3.       Heard it through the Grapevine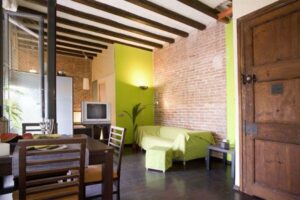 A good thing to do before booking your holiday apartment in Barcelona is to check the previous guests' reviews. This is a great way to see what your fellow travelers thought about their experiences and often a way of finding out the truth! What was the location like? Was the accommodation comfortable? Was the service offered by the company of a high standard? These questions are often answered in the reviews section of an agency's website, so be sure to take a look.
So, just follow these three simple steps and you'll be sure to find the ideal holiday apartment in Barcelona for you. If you're looking to come to Barcelona soon, take a look at www.apartmentbarcelona.com where you can choose from over 500 apartments!
Book your accommodation now: