Barcelona is the ultimate family destination. With beaches, city, and even mountains, there truly is something to do for everyone in the city. The weather in Barcelona also makes for a great holiday, the warm Mediterranean climate meaning that the majority of life in the city is lived outdoors, children playing on the sand, or in the local squares, while parents sip on cool drinks and soak up the sun.
We know planning a holiday can be hard, especially to big cities like Barcelona, so we thought of five great top tips for those planning their next family trip to the Catalan Capital.
Choosing an apartment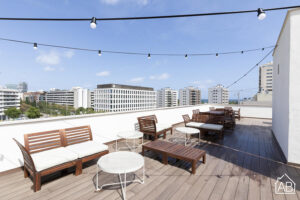 With so much to do in the city, where should you start? We suggest by booking an apartment in Barcelona, which will give you all the space you need to relax and unwind after a long day of sightseeing. We might be a little bias, but we always favour an apartment over a hotel as that little extra room and freedom to cook when you want and explore the city on your own terms, really makes a huge difference.
Barcelona has a variety of districts and neighbourhoods, but we recommend the Eixample district for families as it is close to the old town and many landmarks of the city, but far enough away from some of the busier areas of Barcelona like Las Ramblas and Plaza Catalunya.
Mastering the language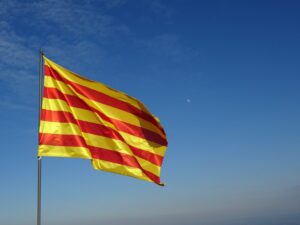 In Barcelona, you will hear three main languages, Spanish (Castellano), English, and Catalan, the official language of Catalonia. It is common for locals to speak Catalan (a mixture of Spanish and French) among themselves, but they will also speak Spanish to you if you start the conversation in Castellano.
The majority of those living in Barcelona also have a high level of English, and will be happy to speak to you in your native tongue, so there is no need to worry about not speaking any Spanish in Barcelona.
Looking after yourself (and your things)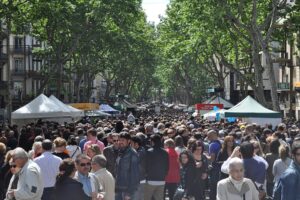 We'd like to say that Barcelona is a safe city, but unfortunately it's not. Pickpockets and robberies are rife in the city, especially over the summer season when the number of tourists dramatically increases. That being said, if you are careful about your belongings and always take precautions, nothing bad will happen.
Basic things like not putting your phone in your back pocket, keeping a hand over your bag, and not taking any valuable items out with you, will ensure that your trip to the city is free from any unwanted circumstances. We also recommend taking out suitable insurance before your visit, just in case the worse were to occur.
Booking in advance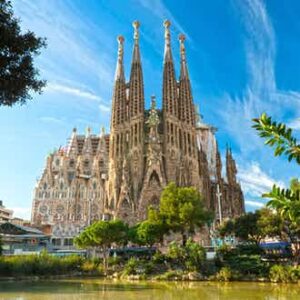 Booking in advance can save you a lot of money, particularly on airfare and accommodation.
We also suggest booking your tickets to any city landmarks prior to your visit, such as the Sagrada Familia, La Pedrera, and Park Guell. These places often work in time slots, and by picking an allocated time beforehand, you can plan the rest of your day without worrying about trying to fit in everywhere else that you want to go.
Planning an itinerary
Working out what you want to do or where you want to go before you come to Barcelona, can save you a lot of time and unnecessary stress. Research if any big holidays or festivals are taking place when you are visiting the city, such as La Mercé in September, or San Joan in June. If you like the sound of the event, you can plan your trip around it, but if you don't think it would be appropriate for you and your family, you can plan a day trip outside of Barcelona instead.
Barcelona truly is a spectacular place for every member of the family. Read our other articles to find out more about what to do in the city, and some of the things that are happening this season.