Summer has officially begun in Barcelona, and the city is busier than it has ever been. For those looking for a relaxing day on the beach, we suggest getting out of the city and heading up the Costa Brava for quieter sands and cleaner waters.
Starting in Blanes, and running all the way up to the bottom of France, the Costa Brava can easily be reached by public transport and is the ultimate day trip destination for any visitors who want to make the most of the Mediterranean sun during their trip to Barcelona.
History of Roses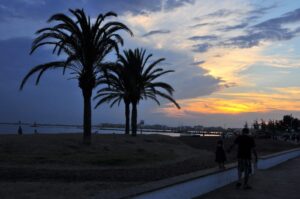 Situated next to the Cap de Creus natural park, the town of Roses is located in the area of Alt Empordà, the northernmost point before Catalonia reaches France. As well as its glorious golden sands, the town is known for its cafes and beach bars, and magical coastline with private bays.
The history of Roses goes all the way back to the 5th Century BC when the region was founded by the Ancient Greeks, but the Romans also left their mark on the town in the 2nd Century BC, as well as the Visigoths who also later established a stronghold there. There are plenty of historical monuments in the town, and visitors to Roses should make sure to pay a visit to Casa Mallol, a beautiful building that houses handmade artisan products from local craftsmen.
What to do in Roses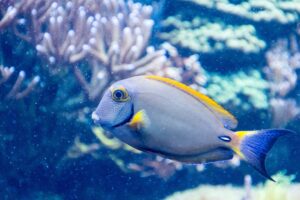 Roses is also famous for its semi-wild coastal areas, offering visitors the chance to go diving, snorkelling, or sailing in a boat with undersea views.
Those looking to increase their heart rate even more, can try their hand at water-skiing, windsurfing, and sailing. Hiring a pedalo is also a great way to explore Roses' coastline.
Wine Route
With a great production of red, white, and rosé wines in the region, wine lovers can indulge in their favourite tipple by visiting Roses' vineyards and tasting some of their favourite wines. Vineyard tours can also be organised through the tourist office.
How to get to Roses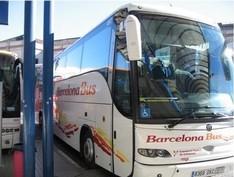 The easiest way to get to Roses from Barcelona is by bus. Buses to go twice daily from Barcelona Nord Station and tickets cost between €2-€27. The duration is just over 2 hours.
Trains to Roses go from Passeig de Gracia, changing at Figueres. The journey time is roughly 2h 45 minutes including changeover.
For those looking to hire a car in Barcelona, driving to Roses from Barcelona will take just 1h 40 minutes.