Clear your calendars. This week you have a date with architecture. From the 9th- 19th of May, Barcelona will hold its third annual Architecture Week, opening up some of the city's oldest and most emblematic buildings to the public, totally free.
Related article: The Best of Barcelona: Food, Gothic, and Gaudi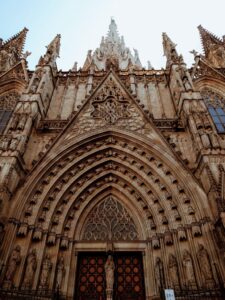 This week is all about strengthening the link between architecture and citizenship, and this year's event falls on the centenary of the founding of the Bauhaus School of Design and Architecture. Because of this, this year's edition will also celebrate the different architectural movements of the early twentieth century.
Barcelona has a rich architectural heritage- you only have to walk around the city to see some of its finest works in all their glory- but Architecture Week is about taking this to a whole other level.
During these 11 days, the city will hold a wide variety of activities related to the world of architecture: talks, tours, conferences, cinema and architecture cycles, competitions, and other events in the city's districts and neighbourhoods.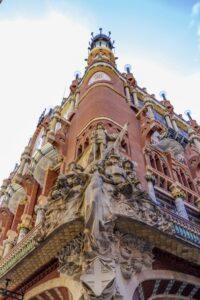 The main spectacle can be found around the Hospital Sant Joan de Déu where they will plant a range of trees indigenous to Collserola, part of the Catalan Coastal mountain range. Here, they will also hold workshops about creating three-dimensional constructions.
This year, the city will open up 50 different architectural sites to the public (30 more than last year) including the inside of Montjuic's famous Venetian Towers, the waterfall in Parc de la Ciutadella, and the underground tank in the Hypostyle Room in Park Güell.
Although this event is totally free, some events may require prior registration. See Barcelona like you've never seen it before.
For more information, go to the official Setmana d'Arquitectura website.